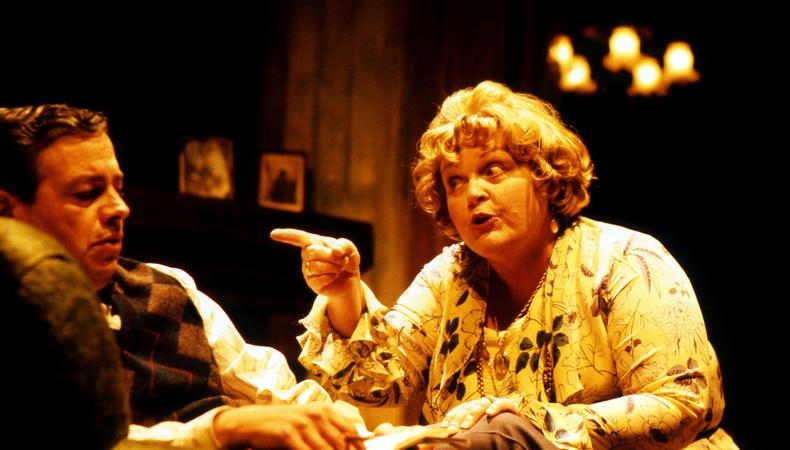 The Atlanta theater community will celebrate its achievements soon at the Suzi Bass Awards, metro Atlanta's own version of the Tonys, inspired in part by Chicago's Joseph Jefferson awards. This year's 11th installment will culminate with a special awards ceremony on the evening of Monday, Nov. 2 at the Porter Sanford III Performing Arts Center outside of Decatur.
Karen Howell, current interim executive director of the awards and Actors' Equity Liaison for the Atlanta area (as well as close friend of Suzi Bass herself), joins founder and former board member Deadra Moore (also a nominee for Outstanding Featured Actress in a Play) to talk with Backstage about how the awards elevate Atlanta theater.
How did the Suzi Bass Awards come to be?
Deadra Moore: In 2003, Atlanta theater and playwrights champion Gene-Gabriel Moore put out a call for theater professionals interested in helping form an awards program. A small group of eight to 10 folks started meeting to discuss, debate, research, and plan an award that would encompass the unique (and mostly non-profit) professional theater industry in Atlanta. Gene-Gabriel pulled us together and shepherded the development of the awards until the year before his own death in 2008. Our playwright's award is named after him.
Tell us about Suzi Bass as an actor.
Moore: Suzi passed away the year before the first formation meeting, so she didn't know about her namesake awards.
Karen Howell: Suzi was a wonderful actress, mentor, arts leader, wife, mother, and friend. She had a natural gift for acting and terrific comic timing. Suzi was the type who would walk into a first rehearsal or a movie set and be right at home. She made a point of getting to know everyone involved in whatever she was working on. She was larger than life, and had a wonderful, infectious laugh. You always knew when Suzi was "in the house." Everyone loved Suzi, and loved working with her. She served the theater community by being a part of the Atlanta Liaison Committee/Actors' Equity Association for many years.
How important in your mind is being a member of Actors' Equity and paying actors in accordance with certain professional standards?
Moore: As a long-time member of Equity, I think it is very important. Being a member of AEA doesn't increase your level of talent and isn't an indicator of your dedication to the craft of theater. It is more a commitment to a way of doing theater that requires a sustainable business model on behalf of producers, and shows your intention of making theater your life's work and your primary focus.
How has Atlanta becoming a "Hollywood of the South" impacted the theater world today? Has it become more competitive?
Howell: We are certainly thrilled to have the abundance of film and commercial work right in our backyard! There are local actors who are now able to make a living just by being an actor. There is more competition, due to the increase in the actual numbers of actors making their home in the area. Believe me...Suzi would have been thrilled to see what is going on in our theaters...from the smallest to the Alliance. Suzi was also becoming a very busy commercial and film actor, so she would have been equally thrilled and excited to see all the work that has come into our city.
Tickets to the Nov. 2 Suzi Bass Awards ceremony are available to the general public both in advance and at the door, and include performances of musical numbers nominated. There's also a complimentary after-party where you can rub shoulders with Atlanta celebrities and noted actors, designers, and directors. For more information, visit suziawards.org.
Inspired by this post? Check out our Atlanta audition listings!