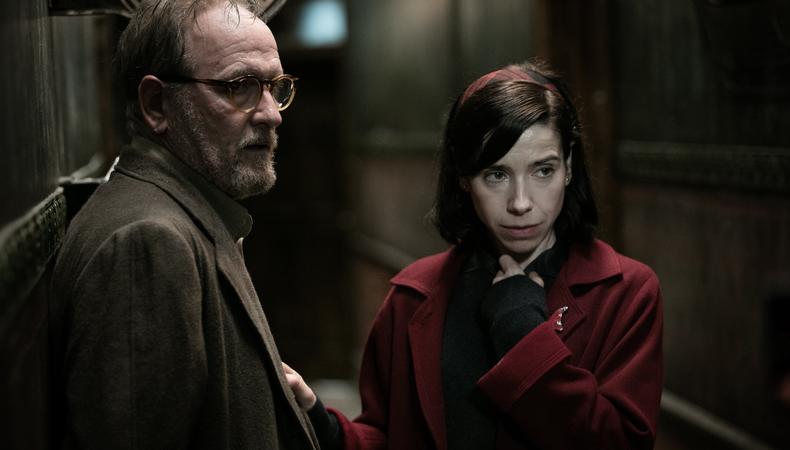 This year's Venice Film Festival closed Sept. 9, with a flurry of Oscar-hopeful films and Hollywood's biggest stars descending upon the Lido for the 74th year of the world's first film festival.
The jury of the 2017 festival, headed by American actor Annette Bening, awarded this year's highly coveted Golden Lion for Best Film to Fox Searchlight's "The Shape of Water," Guillermo Del Toro's Cold War-era romantic fantasy starring Sally Hawkins, Michael Shannon, Richard Jenkins, Doug Jones, Michael Stuhlbarg, and Octavia Spencer. The film made its worldwide debut at Venice and will be screened at this month's Toronto Film Festival as well. The Golden Lion has gone to such Oscar nominees as "Brokeback Mountain" and "The Wrestler."
The Silver Lion Grand Jury Prize went to Israeli director Samuel Maoz's "Foxtrot", which will also play at Toronto. Maoz is a veteran of the festival, having won the Golden Lion for "Lebanon" in 2009. The other big winners of the night were Xavier Legrand, taking home Best Director for his film "Jusqu'à La Garde"; Martin McDonagh, who took home the screenplay award for the film "Three Billboards Outside Ebbing, Missouri"; Charlotte Rampling, who won Best Actress for her performance in "Hannah"; and Kamel El Basha, Best Actor for "The Insult."
Along with the film accolades, the festival awarded the Golden Lions for Lifetime Achievement of the Biennale Cinema 2017 to Jane Fonda and Robert Redford, screening the out-of-competition film "Our Souls at Night," Ritesh Batra's Netflix original starring the longtime on-screen collaborators. The feature was produced by Redford and his company Wildwood Enterprises, Inc. along with Finola Dwyer of Wildgaze Films.
Also catching a lot of attention was the festival's opening film, Alexander Payne's "Downsizing," starring Matt Damon and Kristen Wiig, and George Clooney's "Suburbicon," which also stars Damon with Julianne Moore.
Check out the full list of winners at this year's Venice Film Festival competition films here. For more film festival and awards coverage, stay tuned at backstage.com/awards-season.
Check out Backstage's film audition listings!