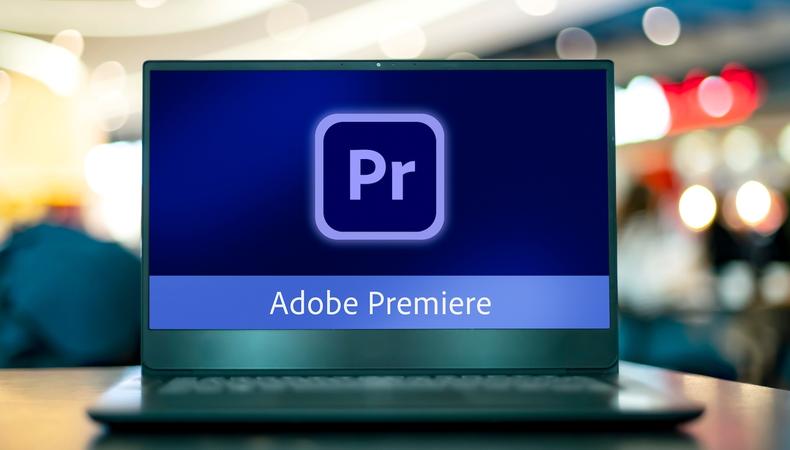 Editing is at the heart of all good video content. From organizing clips to refining audio to employing transition techniques, the postproduction process allows creators to craft footage into a cohesive, compelling narrative. Whether you aspire to work in the film industry or just want to take your social media videos to the next level, learning how to use non-linear video editing software is vital. Start with simple video editing software that is intuitive, budget-friendly, and allows you to effectively and efficiently edit your video projects.
The following list details the best video editing software for beginners, comparing functionality, key features, compatibility, ease of use, and price.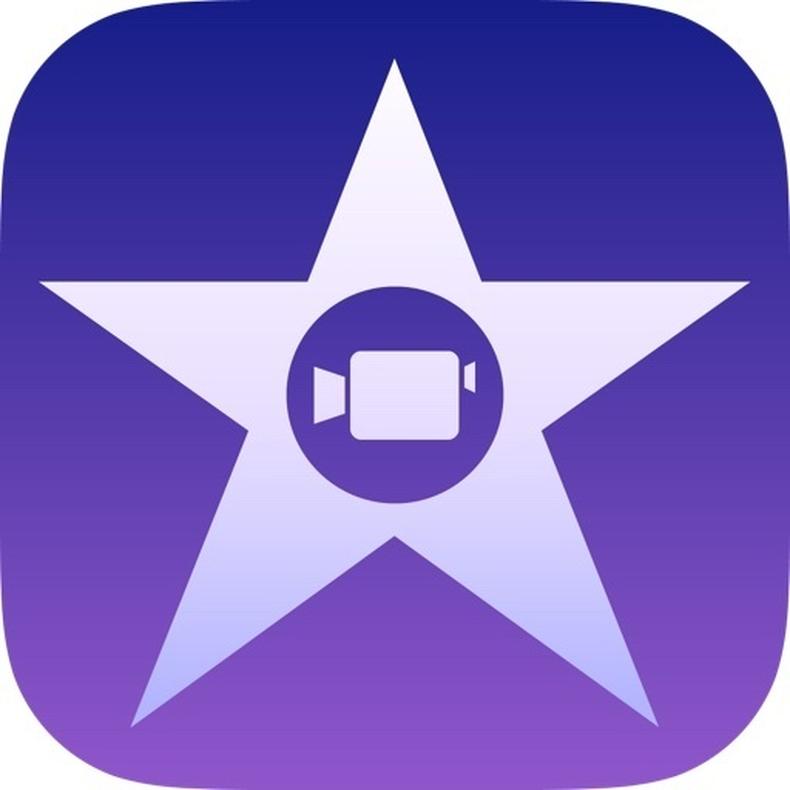 Functionality
Apple's video editing service is simply designed, making it a great choice for amateur video editors. It lacks a few key features offered by other platforms (like multicam editing and DIY transitions), but it's a great place to start learning video editing skills.
Key features
Timeline: While this wasn't an option in previous incarnations of the editing service, the latest version of iMovie lets you make adjustments, such as color correction, quickly and easily on the timeline.
Sharing: Want to send your edited movies to other Apple devices? iMovie's sharing function lets you easily share and watch your creations on iPhones, iPads, other Macbooks, and even Apple TVs.
Magic Movie: This feature truly feels like magic. All you need to do is select the footage you want made into a movie and click on Magic Movie to automatically make a movie with clean transitions and accompanying music. You can refine the movie from there by choosing clip inclusion and organization.
Storyboards: The premade templates walk you through different video genres so you can see what editing style works best for each project.
Ease of use
iMovie is highly intuitive, especially for those familiar with Apple products. The interface is very easy to navigate, meaning you'll find yourself editing movies in no time.
Compatibility
iMovie is only compatible with Apple products, but its full integration with these products makes using it a breeze.
Price
iMovie is completely free for Mac users.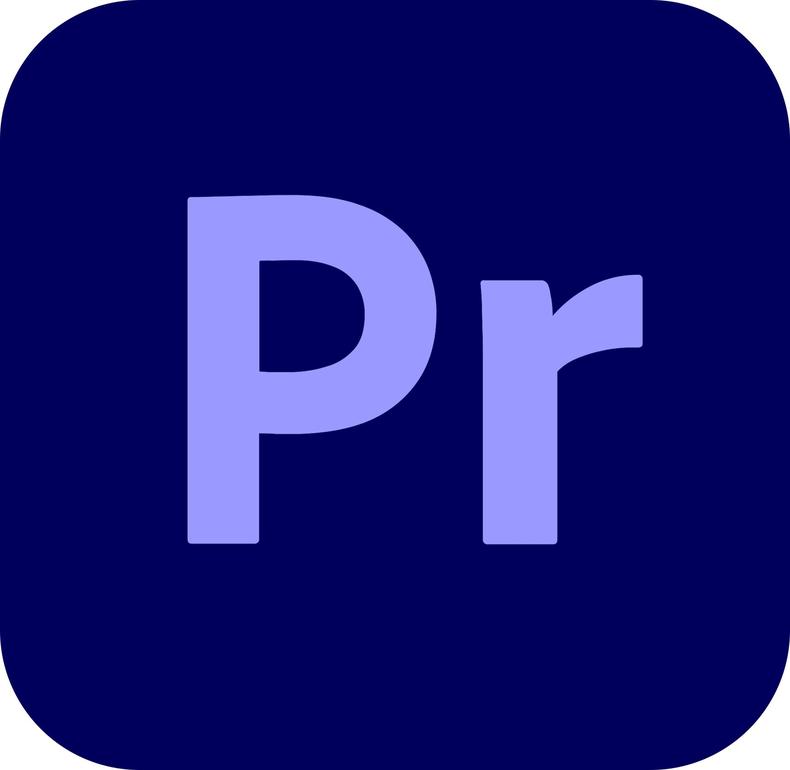 Functionality
Adobe Premiere Pro offers a clear, user-friendly interface with powerful video editing capabilities. The high-res video editing software has a stellar professional reputation; it was used to edit immersive films like "Deadpool," "Gone Girl," and "Everything Everywhere All at Once."
Key features
Interpret footage: Premiere Pro's interpret footage tool allows you to adapt footage to different frame rates without wonky playback or weird visuals.
Auto color correct: From reading the vectorscope to understanding the waveform monitor, color correction can be a difficult process to master. While it's not a true replacement for step-by-step color correcting and grading, Adobe Premiere Pro's auto color correct tool allows beginners to roughly color correct their videos in just the click of a button.
Multi-camera sequence: Although stitching together footage from multiple cameras might be a bit advanced for those new to video editing, this tool simplifies the process. Use the feature to organize multiple camera sources so you can see them all at once, then scrub and sync audio and video as you see fit.
Adobe dynamic link: This function links up Premiere Pro and After Effects, allowing for real-time updating between platforms. The time saved exporting and importing movies can be dedicated to better causes—like perfecting your jump cut.
Compatibility
You can run the latest edition of Adobe Premiere Pro with Windows 10+ or macOS 11+ as long as you have at least 8 GB of memory.
Ease of use
This software is considered industry standard due to its powerful capabilities and multitude of features. Because of its comprehensive options, it might be a steep learning curve for newbies trying to get a foothold in video editing. However, the interface is easy to navigate, and the editing options are buildable, meaning that with enough time and training, it becomes almost secondhand to use.
Price
Adobe Premiere Pro costs $20.99/month for individuals and $35.99/month for teams. You can also buy it as part of the total Creative Cloud package—which also includes Photoshop, After Effects, and Illustrator—for $54.99/month.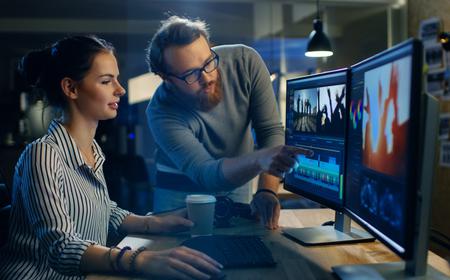 How to Become a Video Editor

Functionality
Both powerful and customizable, Avid Media Composer provides ample opportunity for novice video editors to learn and grow. It's one of the most popular video editing programs used by Hollywood, meaning that if you become comfortable with it, you may gain a leg up in the industry.
Key Features
Segment mode: This tool lets you add or extract part of a clip without impacting the rest of the project, making small alterations easier.
Bin and sequence maps: These two features provide comprehensive views of how much content is in your bin and main timeline, which can be helpful when trying to edit multiple files efficiently.
Bulk edit: Another tool helpful if you're working with numerous clips, the bulk edit tool lets you reorder clip sequences and add data and text to a sequence.
Cloud collaboration: This feature lets you easily share your projects with others, so that audio engineers, graphic designers, and any other creators working on your project can collaborate in an ongoing fashion.
Ease of use
Although the platform can feel like a lot due to its multiple windows and features, once you've spent some time experimenting, you'll become acquainted with its many customizable attributes and functions.
Compatibility
Avid Composer Media's latest version runs best with a minimum of 16 GB of memory and Windows 10+ or macOS 10+.
Price
Avid Media Composer is $23.99/month, or $49.99/month for Media Composer Ultimate.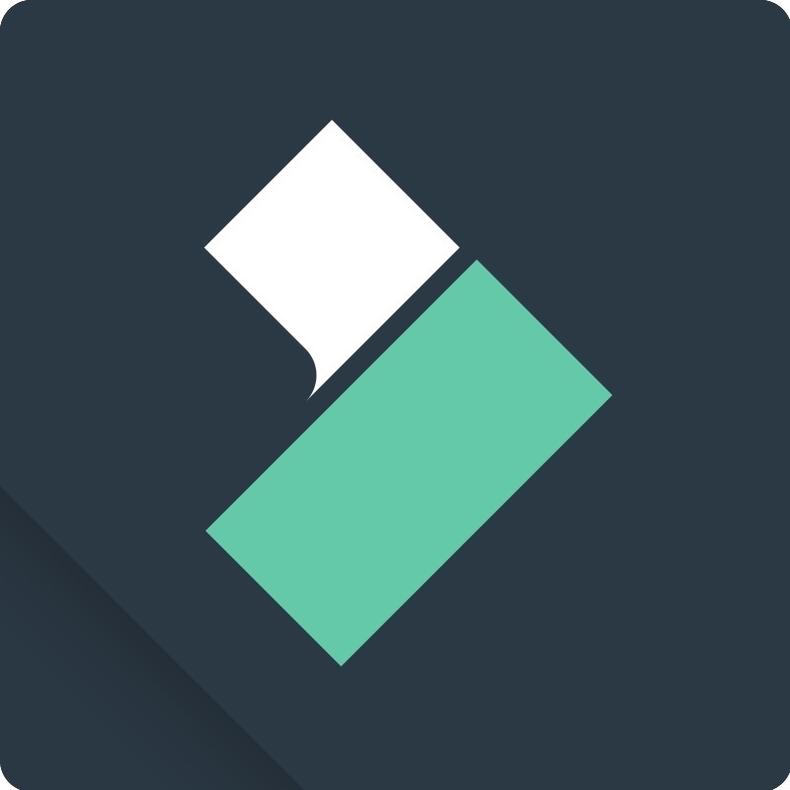 Functionality
Filmora is a multifaceted, intuitive video editing platform that offers a variety of features and functions. At a much more budget-friendly price than many of its competitors, Filmora offers a lot of bang for the buck, especially for content creators making videos for social media.
Key features
Easy mode: When it comes to video editing software for beginners, boasting a function called "easy mode" inspires confidence. This Filmora feature allows for videos that look professional but only take a matter of seconds to make, thanks to simple, guided steps.
Auto reframe: The auto reframe feature automates keeping your focal point framed within each shot, even when shifting the aspect ratio: a major time saver for those used to manually centering their subject clip-by-clip.
Split-screen: This function allows you to make videos using a variety of clips played simultaneously. You can rearrange screens and clips and see how they appear as you place them on the timeline.
Power tool: The power tool editing function lets you apply blurring effects such as tilt-shift, mosaic, and face off, invite new perspectives, and even place emojis over the faces of your subjects (including animals!).
Ease of use
Filmora has a shorter learning curve than some of the more advanced video editing programs, so you can be up and running after just a few hours. The aesthetic overlays and filters can make your videos look highly professional without extensive manual editing.
Compatibility
Filmora is more compatible with older software, so even if your tech isn't totally up to date, you'll still be able to edit compelling videos. You just need 4 GB of memory.
Price
Filmora costs $49.99/year. You can also buy the "Perpetual Plan" for $79.99, which grants you access to the software for life (although you have to re-up if the software ever updates beyond Filmora 11).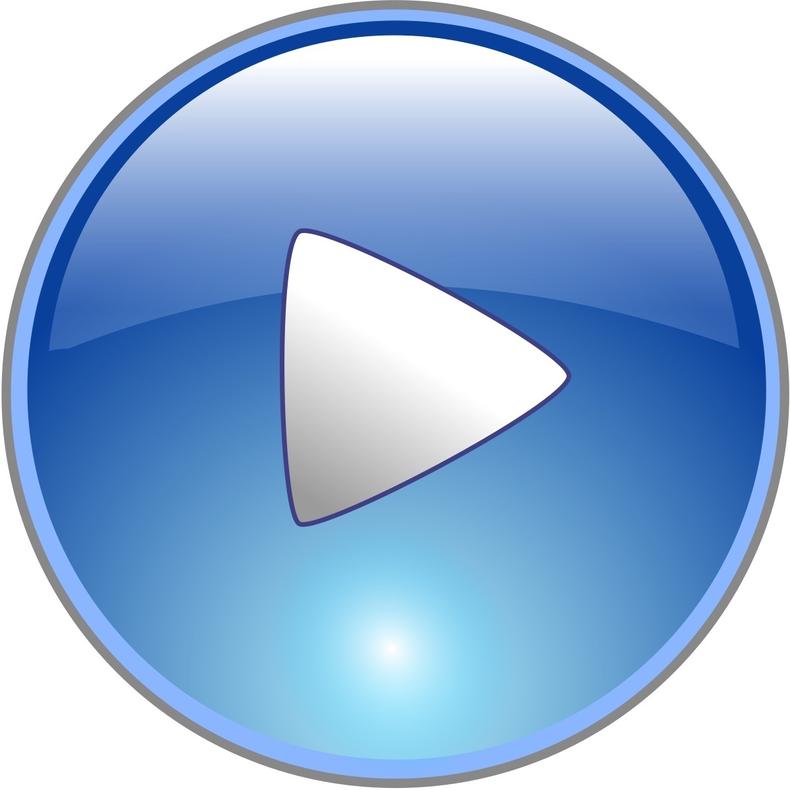 Functionality
OpenShot allows amateur video editors to learn the basics without getting caught up in a lot of bells and whistles. It lacks the extensiveness of other video editing platforms, but meets the needs of beginners and casual editors.
Key features
Layers: OpenShot lets you layer in videos and images using unlimited tracks—the sky's the limit.
Razor tool: Cutting and splicing can be difficult to master. OpenShot's razor tool is a cute yet practical way to ensure that you feel comfortable with your cuts. Real-time previews help with video transition speed and sharpness.
Digital video effects: You can adjust a variety of color and lighting effects, including brightness, shadows, gamma, and hue. You can even chroma key your videos in bluescreen or greenscreen.
Ease of use: OpenShot's built-in tutorial and beginner-friendly interface will help you get acquainted with the software in a short time.
Compatibility
The program can be used across multiple computer types, including Windows, macOS, Linux, and Chrome OS, with 4 GB memory.
Price
OpenShot's $0 price tag should be a big draw for those just starting on their video editing path.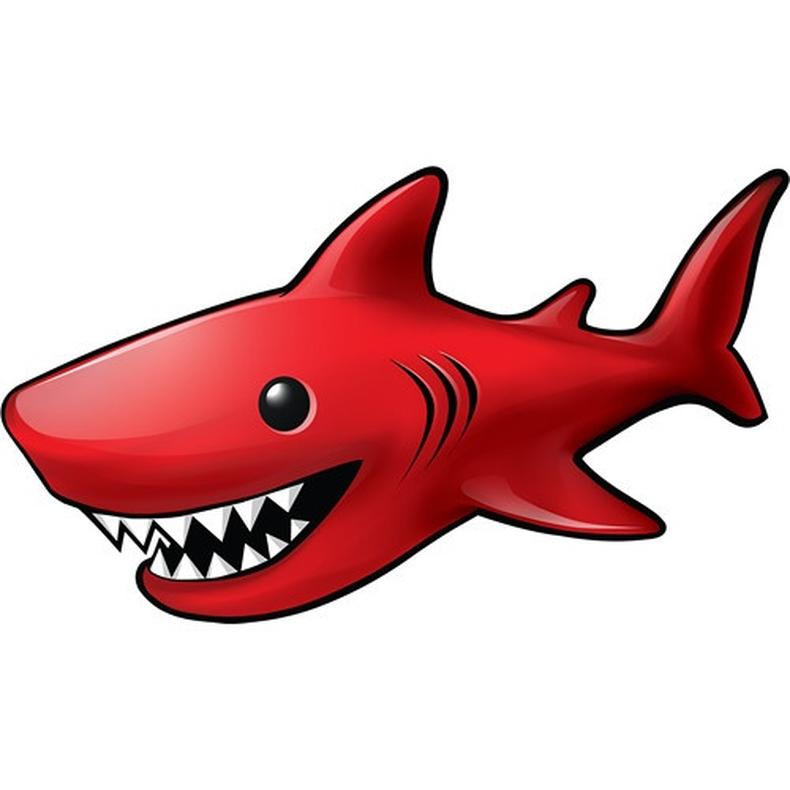 Functionality
Lightworks is customizable, potent, and multifunctional. It's been used to edit many blockbuster films, including "Pulp Fiction," "Braveheart," "Moulin Rouge," and "The Wolf of Wall Street."
Key features
Project sharing: The editor's integrated cloud storage support and project sharing functions let you share all media, bins, and edits with collaborators in real time.
Audio plugins: Lightworks includes a myriad of audio plug-in options, meaning that you can integrate with other programs and clarify your audio with a simple drag-and-click.
Visual plugins: The platform also integrates with Blackmagic Fusion, which lets you composite visual effects, and other plugins like Boris that let you add in filters, aesthetic overlays, stickers, and graffiti.
Essentials: This video tool allows you to sharpen, refine, and correct footage easily.
Ease of use
The startup wizard walks you through shortcuts, layouts, and the editing process. The project browser is a clean, clear tile grid that showcases all your projects and has tabs for the different workspaces.
Compatibility
Lightworks can be run on systems including Windows 8+ and macOS 10+ with 4 GB of memory.
Price
Lightworks has a free version, although you need to pay to upgrade for certain features. The Pro version is $23.99/month or $389.99 for a perpetual license.