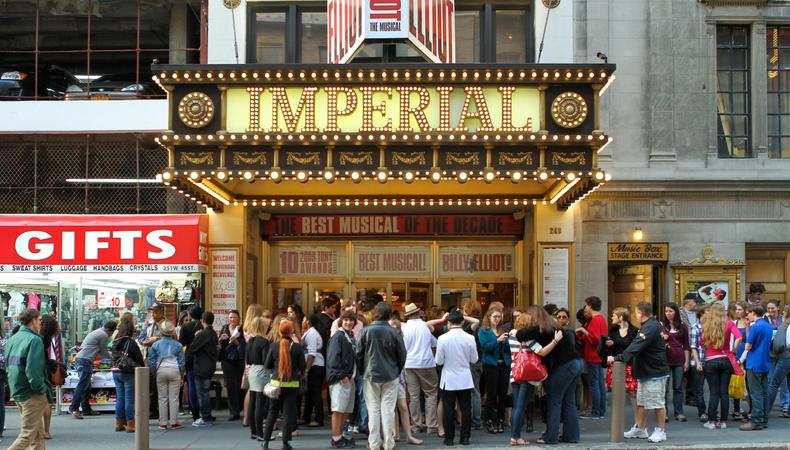 The Black List, an online showcase for under-the-radar screenplays, is now expanding into stage plays. On Jan. 25, the site began allowing playwrights and musical theater scribes to submit unproduced scripts and have their work evaluated by professional readers. The Black List is also working with professional theaters to commission writers that are found on the service.
Four theaters—Movement Theater Company in New York, Victory Gardens in Chicago, Woolly Mammoth in Washington, D.C., and Miami New Drama in Florida—have agreed to each commission a writer who submitted their work to the Black List. Each commission will award $10,000.
The Black List began in 2005 as a way to spotlight the year's best unproduced screenplays, as voted on by film executives. It has since expanded to include training labs, online resources, and in-person events. According to the Black List, more than 440 of its featured scripts have been produced since the launch.
The Black List also offers a platform for writers to get noticed. Users create a profile that includes information about their work and how to find it. For an additional fee of $30 per month per script, members can upload their work to the Black List's website, where industrial professionals have the option to download and read it. For an additional $100, writers can have their script evaluated by a paid reader (the reader receives $60).
In a Twitter thread, Black List founder Franklin Leonard addressed questions about the new theater program—specifically, its cost. "We also have a fee waiver program for those who find the $30 per month or $100 evaluation fee insurmountable," he said. "We gave away 2,000-plus months of hosting and evaluations last year alone."
Leonard also noted that writers who upload a script to the Black List will receive metrics on how often it gets downloaded. "If a writer isn't getting traction for their material on @theblcklst website, let me be clear: THEY SHOULD STOP GIVING US THEIR MONEY," he wrote. A paid evaluation with a score of eight out of 10 or better earns the user free hosting and evaluations; five evaluations with a score of eight or higher earns free hosting for life.
The Black List is currently looking for submissions for its MGM + The Black List Feature Partnership. Every six months, the Black List delivers a shortlist of names to the film studio; MGM then chooses one writer and offers them a two-year deal. For the first time, this partnership will consider submissions from playwrights and musical theater creators. The deadline to submit is April 29.