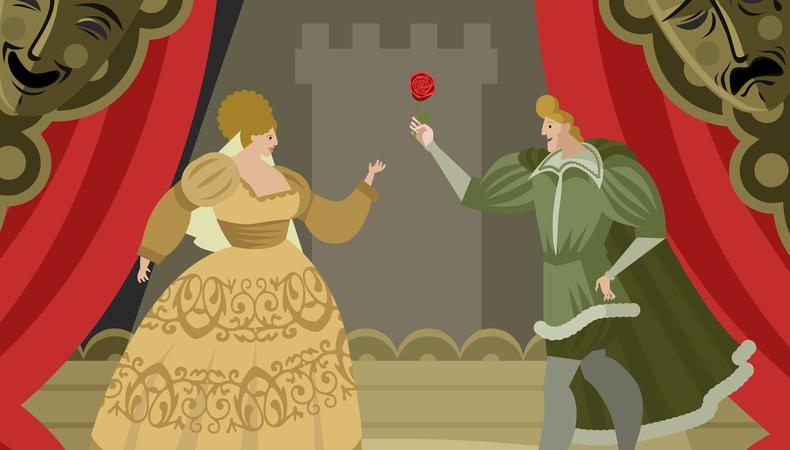 American Theatre magazine, the trade publication for Theatre Communications Group, released its statistics for the most-produced plays and playwrights working in the United States today. Often, the annual list is an illuminating indicator of which plays are finding relevance (and royalties) in regional theaters around the country. Looking at the trending plays also reveals insight into what stories Americans are interested in seeing onstage.
This year's list features work that is largely female-powered. Out of the 11 plays listed, eight were written by women. And even the most-produced play, Lucas Hnath's "A Doll's House, Part 2," features almost all-female characters. With only three male playwrights on the complete list, the publication reports a historic proportion. Further, on the list of most-produced playwrights in the country, there are six playwrights of color—another notable advancement for a field which has often been criticized for being predominantly white.
TCG compiled its information using theaters' submissions of season announcements to the organization and has been doing so since 1994. (It excludes Shakespearean productions and the seasonal moneymaker in regional theater: "A Christmas Carol.")
The musical "Fun Home" and the plays "Skeleton Crew," "The Curious Incident of the Dog in the Night-Time," and "Miss Bennet: Christmas at Pemberley" were all identified in last year's list, too. Their continued inclusion highlights regional theaters' recycling of productions over the years. Often, these productions prove to be commercially enticing while also having enough gravitas or craft to tick the boxes of a not-for-profit's artistic mission.
Theaters are also finding that responding to a national narrative about American identity—particularly the depression of rural, blue-collar life—can entice audiences. A new play on the list was Lynn Nottage's Pulitzer-winning "Sweat," examining the intersecting political and social woes in the American Rust Belt. Also new this year is Sarah DeLappe's "The Wolves," about a high school girls' soccer team and the savagery of growing up female.
Fresh-eyed playwrights responding to old chestnuts in the theatrical canon remains a smart move for theaters financially and artistically, as it allows companies to salute the name appeal of an iconic play while also enticing a more modern conversation. Hnath's play, for example, is a response to Henrik Ibsen's classic "A Doll's House," and Lauren Gunderson and Margot Melcon's "Miss Bennet: Christmas at Pemberley" is a cousin to "Pride and Prejudice."
While the roundup shows theaters are utilizing their venues to provoke deep conversations, it's still clear that irreverent comedy holds its place. Notable is that these comedic slots, which were often claimed by the Neil Simons and Christopher Durangs, are now also being occupied by female writers such as Karen Zacarías ("Native Gardens"), who are writing deliberately for diverse societies.
Many of this year's top 10 plays (technically 11 because of a 10th-place tie between the musical "Once" and Kate Hamill's adaptation of "Pride and Prejudice") are rather intense in tone. However, besides the witty romp of "Miss Bennet" and the feel-good musical "Once," a light comedy about couples, neighbors, fences, flowers, and property lines, also found its spot on this year's list.
To read American Theatre's list of most-produced plays this year, click here.