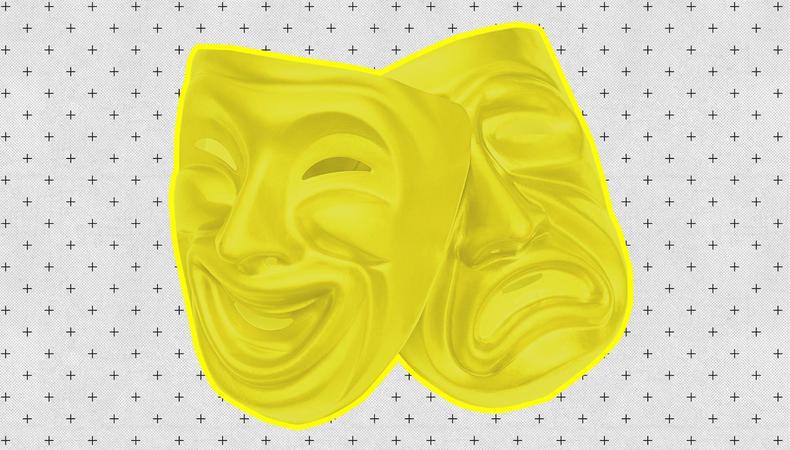 Q: I'm preparing for a tour and wondering what essentials are a must-pack for long contracts. What items do you wish you'd brought or hadn't brought on tour that I should keep in mind? —@someday, Backstage Community Forums*
Congratulations on your tour booking! As a performer who's been on tour and as a vocal and acting coach who has students on tour, I can tell you that this will be one of the greatest experiences of your career.
Making sure you have the essentials will help you enter tour life with ease. First, I always recommend bringing a Beltbox so you don't disturb your hotel roommate or neighbors. It's perfect for practicing vocal exercises because it muffles your voice up to 30 decibels, while still allowing you to hear if you're in the right key. You should also pack a small travel keyboard to help with warm-ups, keeping your voice on track, or even learning new music while on the road. Sometimes different casts will host fundraiser cabarets or have special singing engagements, and you should always be ready with your songbook. Also, never stop working on new music. Touring gives you the opportunity for some downtime to focus on your repertoire and listen to new songs. I suggest bringing a small travel tripod in case you get the occasional request for a self-tape so you can easily record it right in your room. A small cell phone microphone also comes in handy for taping or recording voiceover requests.
As for cosmetics, bring your own shampoo and conditioner, as well as a great hydrating lotion and refreshing makeup remover. Hotel products may not do it for your hair, and if you're wearing a wig (or multiple wigs) onstage all night, a clarifying shampoo once a week will do wonders to keep your hair looking great.
If you're traveling for a long time and going from warm to cold locations, you'll be more susceptible to getting sick. Try your best not to go out late and minimize your alcohol intake so you don't run down your immune system. Pack workout gear and use that hotel gym or go for a run around each town (a fun way to explore), and always stay hydrated!
*Submit questions for our Experts on Backstage's Facebook or Twitter accounts or via our forums page at backstage.com/forums!
The views expressed in this article are solely that of the individual(s) providing them,
and do not necessarily reflect the opinions of Backstage or its staff.