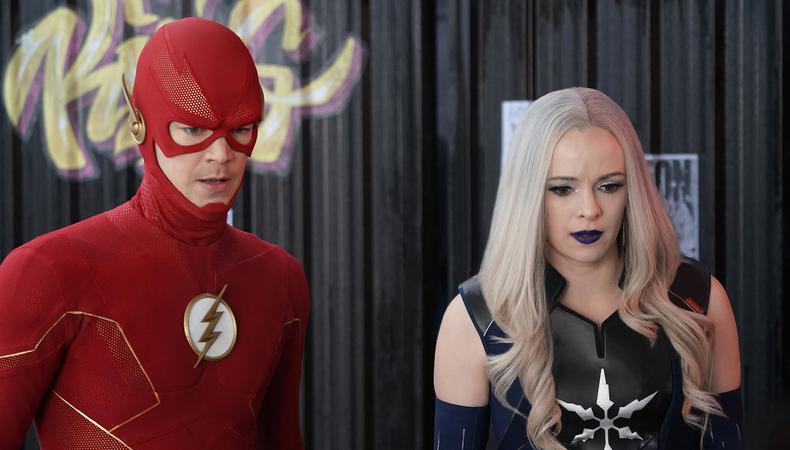 The CW's "The Flash" Season 8 is giving fans more Barry Allen adventures to follow. If you're hooked on the series and want to join a similar superhero-themed project, we've got you covered. Embrace your inner hero and take a look at these comic book-inspired productions that could be your next gig.
"Echo"
Marvel Studios and Disney+'s new series needs talent now. "Echo" is a spin-off and follow-up to the "Hawkeye" series. Production is casting background/extras of all ethnicities, races, and ages. Shooting takes place June–Sept. in the Atlanta area. Pay is $135 per day with overtime after 12 hours, travel and accommodation are also provided.
Want this gig? Apply here.
"Busted"
A new superhero comedy short film is looking for male and female talent, aged 18–30. The production wants talent with excellent comedic timing, as well as several crew members for the shoot. Filming will be on June 19 and one TBD date in June in various California locations. Pay is $100 per day for both pays.
Want this gig? Apply here.
"Final Courage"
A mini-series full of superheroes, mystery, and horror, "Final Courage" is looking for Latina/Hispanic female talent, aged 28–45, and caucasian male talent, aged 45–60, for leading and supporting roles. Female talent should have stage combat experience and be fluent in Spanish. Filming in the spring will be in Sioux Falls, South Dakota, and Minneapolis, Minnesota, and pays $20–$40 per hour. Meals and travel will be provided.
Want this gig? Apply here.
"Solitary Confinement"
Suit up in this upcoming television project, following an inmate in prison who is doing her best to hide her supernatural gift. Production wants female talent, aged 22–28, and 45–50. Talent of all races and ethnicities are encouraged to apply. Filming is in NYC with dates TBD. Pay will include a professional stipend.
Want this gig? Apply here.
Looking for remote work? Backstage has got you covered! Click here for auditions you can do from home!