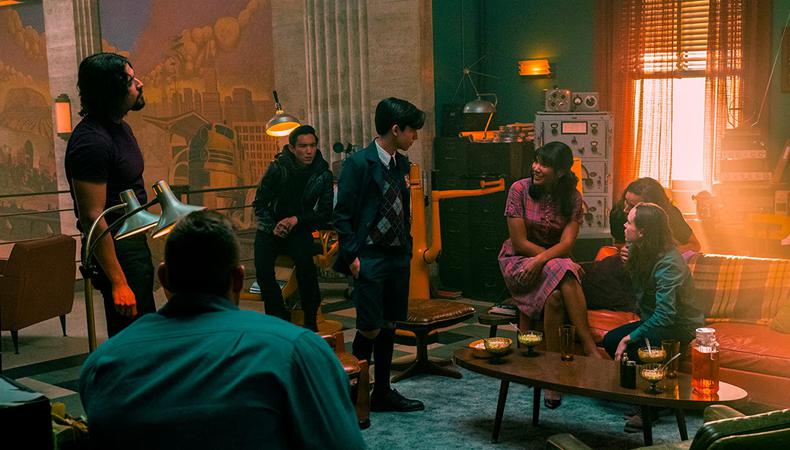 Excited to see where the world's most dysfunctional family is off to next? While you binge the second season of "The Umbrella Academy," explore some new space of your own with these projects casting now! From Netflix shows to dysfunctional families of their own, these productions are sure to satisfy your ache for the Academy.
"THE CIRCLE" SEASON 2
Season 2 of Netflix's original series, "The Circle" is looking for players. The show wants "entertaining, funny, confident and competitive" people. Transgender players, aged 21–75, are wanted. Filming is tentatively scheduled for six weeks in late October to early November with a stipend of $100 per day. Apply here!
"THE CURE GAME"
"The Cure Game" is an action-thriller short film following a dysfunctional family 10 years after the COVID-19 pandemic begins. In the midst of the chaos, their daughter is kidnapped and the family must venture into the pandemic stricken world to find her, but protect themselves. The production is looking for White male talent, aged 38–48, to play a lead role. Rehearsals will be on Zoom with filming scheduled to begin in September, pandemic permitting. Talent will be paid with meals provided. Apply here!
SUPERHERO PERFORMER
Want to feel a little more like one of the seven superpowered siblings? Black, Multiracial, or White male acrobatic performers, aged 17–26, are wanted for a variety of performances. Skills also vary but may include gymnastics, parkour, free-running, martial arts, and more. Pay is $55–$75 per one hour gig with additional pay for every hour after the first, not including tips. Apply here!
"LAND OF NOD"
A family adventure feature film, "Land of Nod" tells the story of an ill mother whose dark secret sends them on a wild adventure with the fate of the world in their hands. The production is looking for Native American female talent, aged 65–70, Native American female talent, aged 30–35, and more. Filming dates are TBD but most likely late summer or early fall. Pay is TBD. Apply here!
Looking for remote work? Backstage has got you covered! Click here for auditions you can do from home!