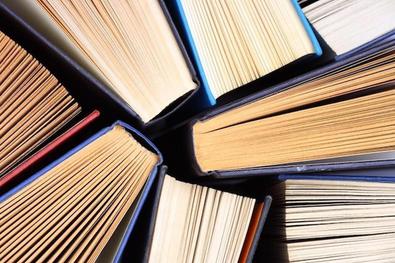 Looking to achieve another goal besides getting off-book and acting? Knowing your way around a theater never hurts. Consider exploring a different role on (or behind) the stage and check out these five books to help you get started!
"Unmasking Theatre Design," Lynne Porter
Design is an integral part of building a believable world onstage. This book will show you "how to cultivate creative thinking skills through every step of theater design—from the first play reading to the finished design presentation."
"Twelve Things You Need to Know Before You Graduate: To Get a Job in Theatre," Anne L. Willingham
Written by someone who's worked as everything from a stagehand to salesperson, this book lists what every graduate with a degree in theater must know to work professionally in his or her field.
"The Assistant Lighting Designer's Toolkit," Anne E. McMills
If you're interested in how lighting for the theater works but have no experience, this is a good place to begin. The guide breaks down what should be found in every assistant's kit, explains tools like magic sheets and focus tapes, outlines challenges, and provides tips from industry professionals.
"Stage Makeup," Richard Corson
Often referred to as "the bible of stage makeup," this guide is now in its 10th edition. Designed for all levels of makeup artistry, it touches on different aspects of the field using drawings, diagrams, and step-by-step procedures.
"On Directing," Harold Clurman
Written toward the end of a prolific career in American theater that saw him direct the likes of Marlon Brando, Clurman provides notes from some of his most well-known productions and lays out his approach to directing for the stage—from script selection to finding the "spine" of a production, all the way up to curtain call on opening night.
Inspired by this post? Check out our theater audition listings!