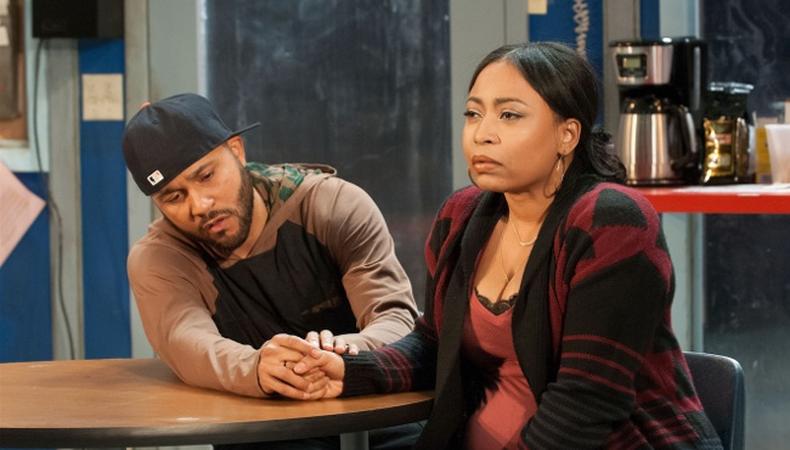 The sheer amount of acting schools across the country can be overwhelming to the aspiring theater star. By investing in a training program that is also tied to a professional company producing a main-stage season, you can narrow down your search considerably. Below are seven theater companies that double as schools for early-career performers.
Atlantic Theater Company (NYC)
Probably the first place that comes to mind when thespians think of theater company schools, the Atlantic produces stellar Off-Broadway fare and counts Elizabeth Olsen and Gina Rodriguez among its alumni. The Atlantic Acting School includes a two-and-a-half-year conservatory program; a three-semester evening conservatory; a part-time program known as the Lab; and several summer intensives. In Los Angeles, the Atlantic hosts the world's only conservatory providing in-depth training in David Mamet and William H. Macy's renowned Practical Aesthetics technique.
Circle in the Square Theatre School (NYC)
As the only accredited training conservatory associated with a Broadway theater, Circle in the Square is a logical choice for young artists seeking an insider look at the Great White Way. Two-year training programs in acting and musical theater have helped turn Idina Menzel, Philip Seymour Hoffman, Benicio Del Toro, and countless others into stars.
Primary Stages (NYC)
This Off-Broadway company has produced a slew of recent hits, from Topher Payne's "Perfect Arrangement" to Dan O'Brien's "The Body of an American," currently playing at the Cherry Lane. The Einhorn School of Performing Arts, which focuses on collaboration and inclusivity for rising artists, retains some of the best actors, writers, and directors in NYC as its faculty.
Actors Theatre of Louisville (Louisville, Ky.)
Home to the Humana Festival of New American Plays and visionary artistic director Les Waters, the Tony-winning Actors Theatre launches successful careers in acting and arts administration while staging top-notch theater. Its nine-month acting apprentice company and internship programs, among the country's finest, are almost 50 years old.
Shakespeare Theatre Company (Washington, D.C.)
Another winner of the regional theater Tony Award, Shakespeare Theatre Company produces classical theater with a progressive edge befitting its audiences. Six-week and one-day programs alike are available to performers at all career levels, while the two-week Camp Shakespeare program preaches the Bard to youngsters.
Steppenwolf Theatre Company (Chicago)
We all know Steppenwolf produces cutting-edge, Tony-winning theater. But the School at Steppenwolf is not to be overlooked. Its intense 10-week summer residency is reserved for Chicago's most experienced actors; past instructors include Steppenwolf ensemble members Joan Allen, Tina Landau, and Anna D. Shapiro. The company's educational program extends to the phenomenal Steppenwolf for Young Adults.
Berkeley Repertory Theatre (Berkeley, Calif.)
While the Berkeley Rep School of Theatre offers beginning- to advanced-level adult training in Shakespeare, on-camera acting, voiceover, and more, its programming for kids and teens is especially notable. Courses are taught year-round, and all during outstanding main-stage seasons (Conleth Hill and Frances McDormand in "Macbeth," anyone?) from one of California's top theaters.
Inspired by this post? Check out our theater audition listings!