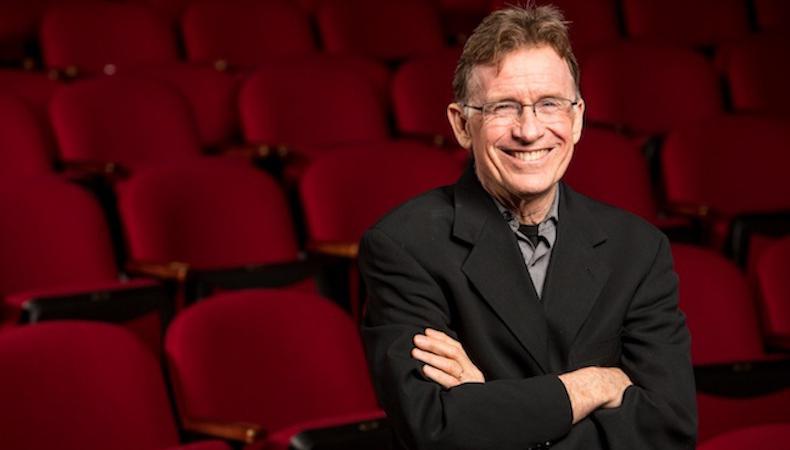 It's hard to imagine meeting someone as electrically enthusiastic as Peter C. Brosius, the artistic director of Minneapolis' Tony-winning Children's Theatre Company, the nation's largest theater for multigenerational audiences. Brosius, who is now in his 20th anniversary season, speaks with a tone of passionate intensity about theater as a tool for social justice. Whether it's cooking up ways to empower children in the creative process or leading a rare resident company of full-time Equity actors, Brosius is a pioneer director who punctuates thoughts and memories with unexhausted momentum; his ideas burst one after the other at a spectacular pace. Backstage had a phone call with Brosius to reflect on 20 years.
How did you end up at Children's Theatre Company?
When I was an undergraduate back in the '70s, there were many ensembles [in Europe] who were doing work that was having a vigorous reception—making work that was absolutely on the side of young people. And so I started reading those plays and eventually hustled my way over and slept on couches and saw as many of these pieces as I could. Seeing work that mattered inspired me to make work for this audience. And also, seeing that it wasn't happening in the United States the way it was happening in Europe created a sense of urgency that this should be happening here. The issues and concerns of young people should be addressed with the same vigor and investigation that the adult theater was having.
When you say theater for young people that's "on their side," can you unpack that?
It starts with the idea that you have respect for your audience, that their lives are complex, their lives are rich, that they're smart, that they know about this world, that they want to be part of this world, that they have opinions about this world. How are they making their own way in this complex world and figuring out their own paths?
This particular focus on young people and theater, where do you think this comes from inside of you?
I was raised by a mother who was an amateur actress and she was always involved in community theater, so theater was always a part of my life. I was always in a play. My father passed when I was very little, and so my mother married and then divorced and then married and divorced again. The theater created that wonderful thing of a kind of democratic family where when you work hard, and you work with adults, you're treated with respect. I loved that.
There was also a moment when I was in New York that had a profound impact: I would see all of this work that was speaking to a specific community that was with the voice of that community, honoring that community, challenging that community, looking at the issues in that community. I gravitated to the fact that young people didn't have people who were helping to tell those stories. I started thinking about young people in the same way that you look at oppressed communities—they don't vote, they don't have any economic power. The poorest people in the United States are children, the most abused in the United States are children, and so I started thinking about that and how to become an advocate. How do you become someone who hopes to speak to their power? It seemed like a community I could learn from. They're here to remake the world. And I see that every day.
In 2017, what kinds of stories should multigenerational audiences be witnessing?
There are so many ways to answer that question. One is to make sure that the voices who have been unheard are given an opportunity to have their stories told on the stage; work that represents the glorious diversity of this country, which is its strength, its history. We all get stronger when we walk in another's shoes—that's one of the great things about theater.
You have visiting artists that you engage, but you also have a resident company of core actors. What does it mean for the American theater to have resident actors?
When you think of the work of companies that inspired me and so many other theater artists, whether that's Shakespeare, Molière, Brecht, Suzuki, Grotowski, the Wooster Group, SITI Company, on and on, you're looking at a group of people who have worked together over time, trust each other, have each other's back and have a kind of ease and playfulness and openness and release where the lines are fuzzy—in a good way, meaning all ideas are welcome. I look at the history of world theater often as the history of companies. Does it make season planning harder? Absolutely. Does it make budgeting harder? Absolutely. Does it always work out perfectly? No, it's not without its economic challenges, but the idea that you have these people who are also mentors to the next generation, who set a work ethic, is extraordinary.
What is your biggest piece of advice for an actor who is performing for young people?
I don't know if it's any different from an actor who's in another piece. Come prepared to be open, to be flexible. You bring your ideas, your critical self, your questions, your willingness to risk, to try, to think deeply.
As you look back on 20 years at Children's Theatre Company, what memories stick out?
Which of your children do you like the best? Wow. There's a lot. We were doing one piece about an Islamic community in Senegal and our opening night was the night of the first Iraq War, as I remember, and there's a scene in the play, a Muslim call to prayer. It was beautifully staged and lit, and underscored. And as the prayer finished, the audience burst into applause. It was a moment of just saying, "We respect this culture, we're part of this, it's part of our world." We've made a lot of work that I care deeply about and I think has touched people in a variety of ways [with] thoughts about human beings—how we change, how we can stand up for ourselves, and we can be our best selves.
Check out Backstage's theater audition listings!