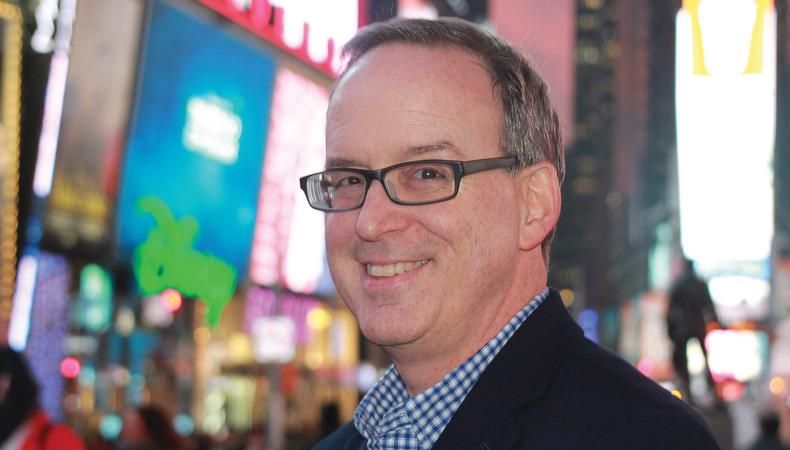 Tom Melcher loves theater so much that his latest business venture is making sure more people have access to the art form. He's the founder of Show-Score, a site where theater lovers can review shows, find new ones to go see, and follow their favorite actors, playwrights, and directors.
When did you figure out you were a theater lover?
Oh gosh, my mother would tell you third grade. I was always the kid in summer camp. The other kids did sports and I did theater. It's been my No. 1 hobby, along with computers. It's taken me 52 years to reconcile the two.
Where did the idea for Show-Score come from?
If you want to see theater in New York, it's really frustrating. Everyone knows what's on Broadway, but that's only 20 percent of what's going on. I used theaters' websites and theater listings, but I was just getting overwhelmed with information; it's not a lack of information, it's just not organized. How come there isn't a Goodreads or a TripAdvisor or a Rotten Tomatoes for theater?
Show-Score also has actor profiles. I came up with the idea when I was sitting at intermission reading the program. I wanted to see more, but it's hard to find these people. On Show-Score, there's a tab for reviews and a tab for cast and creative teams, where you can follow every cast and major crew member. When you follow someone, whenever they are in something new, you get an email. What's really cool about this list is that, yeah, the stars are at the top, but who is the most followed playwright or director? A lot of members are following working actors, as opposed to a star.
What else is listed on the site?
We list all shows in NYC with seven or more performances. If you're in one of those shows, send an email to us so we can list it. Time Out and the New York Times don't list those small shows. Eventually we'll list down to one performance and open it up so you can add it yourself and we'll check it. We know from our audience who would love to go to a reading or a workshop, and I know that from the creative community, they want people who aren't their friends to attend their readings and workshops.
Do you plan to expand to other cities?
As soon as we figure out New York, we'll do London, Vegas, L.A., Chicago, New Jersey, Connecticut—anywhere there is theater. Even in L.A. or in London, there are 90 shows a night and no one is listing them all. Beyond the famous shows, especially if you like smaller stuff or edgier stuff, it's hard to figure out.
Like this post? Check out more of our Inside Jobs!