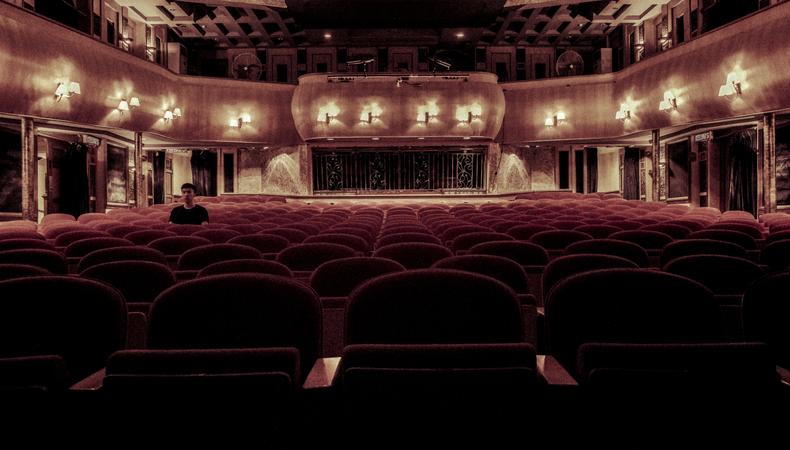 In the past 18 months, I have been fortunate enough to act in five different plays in New York: three I produced myself (two completely independent and another as part of a festival), an original work by theater students at Columbia, and one as part of another production company.
I got to be an actor and, more to the point, a co-star, a stage manager, a director, and a producer, learning so much each production. But the main thing I learned? In every production, we are all Blanche Dubois: dependent on the kindness of strangers.
This can be a scary position to find yourself in, but there are basic tenets we can follow to make it easier and more kind for all, particularly if you're in a nonunion production without a uniform set of rules.
Be on time.
Let's say that rehearsal is set for 6 pm but you get out of work at 5:30 and the office is at least an hour away. As long as you've communicated with your director, it should be fine—rehearsal time can be capitalized by the rest of the cast running scenes you're not in until you arrive. Being on time is not so much about the minute you walk in the door but the professional courtesy you show so rehearsal can run smoothly.
In my book, you're considered on time if the train that would have gotten you there on time broke down and now you're stuck on the tracks but you texted me you'll be there as soon as possible.
You are not on time if you're always late for the same rehearsal at the same time because of your train. It means you did not leave on time to catch the train.
Being perpetually late just because you didn't leave your house on time or were hungover—or just not showing up at all which is totally unacceptable at this or any other job—is NOT being on time. This holds true for directors and stage managers; everyone associated with the production should be on time.
Be present when at rehearsal.
Even though it's a fact of daily life, almost no playwrights write a role where the person is always on their phone. If you're rehearsing, your phone should not be near you. If you are not yet off-book, print out your script to remove the temptation to check other websites, even if they contain fascinating articles such as this one.
As an actor, what you do while listening to your co-stars' lines is as much a part of the play as when you're speaking. Think about how your character would behave in the situation at hand.
This holds true for directors and stage managers—everyone in the room associated with the production should be present.
READ: How to Fill Your Go-To Box During a Show
There is only one director.
And s/he is the director for a reason. It is unacceptable for an actor to say, "I am never going to remember all that" when the director blocks a scene. You are an actor—it is your job to remember blocking and lines.
Directors should not ask for personal favors from actors with whom they are not friends prior to the play. It is coercion.
I was appalled at the first casting I ran when the director said he needed Advil and was going to ask actors waiting to audition. I told him he could not ask for anything from people hoping for a part. Lines need to be drawn and maintained so things can run smoothly. Start as you mean to go on.
Ask for help as it pertains to the production.
We all want to seem like we all have it together, but very few of us do. I know I don't. If you need help running lines, ask a costar if they can meet a little early. Offer to buy them a coffee or tea as thanks.
Offer to help.
Ask your co-stars if they want to run lines. Ask the stage manager/director if you can help get props, take promotional photos, etc. At one play I was in, costars bonded before performances by setting up "the restaurant" we were all in, making flower arrangements as centerpieces, running lines together, helping each other set props.
Marketing, not actors, is responsible for ticket sales.
Actors should not be berated for a lack of ticket sales. That is the responsibility of marketing. If marketing has not sat down with the actors from the get-go and outlined its plan for promoting the show, then it is inappropriate and condescending to send emails to cast that "it's YOUR show" and they should get the sales. If you're taking 90 percent of the box office, then it is on you to do that work. Full stop. Let the actors concentrate on lines and blocking.
Once rehearsals have started, playwrights should not rewrite scenes.
Yes, the play is your baby. But now the baby is born. Rewriting scenes midway through rehearsals can decrease stage time for some actors, make characters' relationships with each other unclear, and wastes time and confuses everyone—including the audience. To shout at an actor on stage, "No, that line is changed. It's on the email I sent this morning," two weeks before the show opens is just ridiculous. Print out your changes and pass them out at rehearsal if you absolutely must have them, to make sure the cast is literally all on the same page.
Do not drink before your performance.
Drink all you want afterward but your costars are depending on you to be fully part of the performance. Same goes for backstage crew. We are all coming together to create something and every part matters. Do not inhibit your functions with alcohol or any other substance. It is just common sense, common courtesy and pure professionalism.
Enjoy the production. Respect it by being kind to everyone in it.
Saima Huq, MPH is a public health researcher who has lived concurrent lives as a personal trainer, print model, zoo tour guide, and the founder and producer of Always Love Lucy Theatre, which stages classic plays featuring people actors of color and/or over age 40. She has been to 30 countries, most recently traveling alone across Vietnam. Her writings have been published on Stagebuddy and HelloGiggles. She lives in New York City.
Check out Backstage's theater audition listings!
The views expressed in this article are solely that of the individual(s) providing them,
and do not necessarily reflect the opinions of Backstage or its staff.