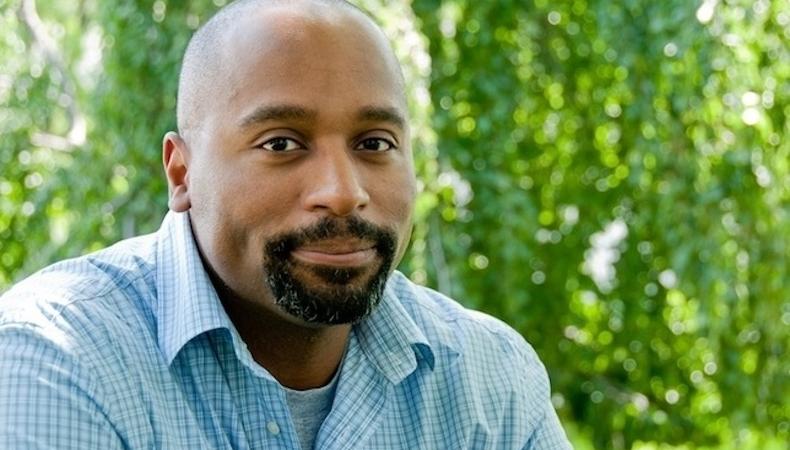 With the arrival of a new year, it is traditional to draft a list of resolutions—goals to achieve or rules to live by—for the next 12 months. Keeping with the spirit of the times, here are three resolutions for the theater community.
1. Stretch your boundaries. See different types of theater. It's human nature to fall into patterns and routines—the same brand of toothpaste, the same breakfast, the same route to work every day. This instinct toward predictability often structures the types of theater that we see. We tend to limit our palette only to those things that we think that we'll like—whether experimental or Broadway fare.
For 2014, why not push your limits and see different types of theater? If you love experimental dramas, force yourself to buy a ticket for the national tour of a big musical. If you are passionate about all things Broadway, explore something that is far-far-far away (in terms of style and location) from the Great White Way. If you find yourself attending shows in which all of the actors look the same, seek out a production featuring a cast that does not resemble your theater norm. These acts will give you perspective on the expanse of productions and theater tastes that exist.
2. Gently remind folks that it takes hard work, labor, and sacrifice to make theater. It is not uncommon for a person to tell a professional in the theater world that his or her job must be "a lot of fun." It's an odd comment—doubling as both a compliment and, perhaps, an unintended insult that overlooks the labor and difficulties of theater making. Rather than quietly nodding along, consider responding in the following manner, "Theater requires a lot of work and long hours but it can be a lot of fun, at times." If said with a smile, these words will come across as sincere and not snarky.
Why speak up for theater? Sometimes, I think that there needs to be a "It Gets Better" campaign for young theater artists, who are constantly asked to defend their practices in the arts world. Too often, theater is not taken seriously and the decision to devote time and money to its study and making is ridiculed. If the most common adjective used to describe a legitimate and important career is "fun," then it is imperative that every professional in the industry do their best to help others to appreciate the complexity of a life in the theater.
3. See that play that you're embarrassed about not having seen. All of us have a list of play titles that we feel that we should have read or seen at some point in our lives. In many cases, these are the "classics." Sometimes, they are newer works that somehow all of your friends have already seen. Thanks to the frequency with which other people have talked, tweeted, Facebooked about them, you feel like you know these plays and can talk with others about them at social gatherings.
For 2014, here's your chance to cross those plays off your bucket list. Don't let the fact that you think that you know what's going to happen, prevent you from actually seeing or reading the plays on your list. Go see a production of "The Crucible" or "The Phantom of the Opera," read "Long Day's Journey Into Night" or "The Piano Lesson." Every person's list is different—comprised of embarrassingly obvious titles that seemingly everybody else has already read or seen. Today is a good day to start chipping away at that list.
Harvey Young is a professor of theater at Northwestern University. His most recent books include "Reimagining A Raisin in the Sun: Four New Plays" and "The Cambridge Companion to African American Theater."
Inspired by this post? Check out our theater audition listings! Check out the video below if you have an audition coming up!