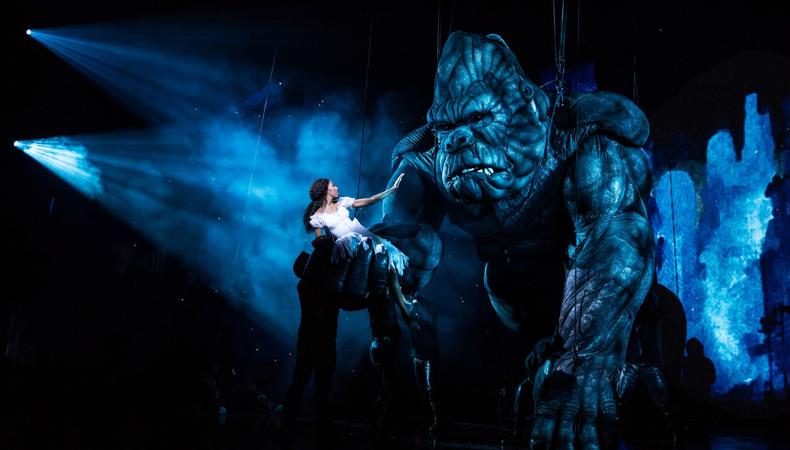 There is a misconception that theater isn't capable of evolving in the same way as television and film. Sure, it's old-school as far as you can't watch it on an iPhone, but the stage has trends in style and content just like any other facet of the industry. For obvious reasons, it's important for actors to know what those are.
Peter Cooke, the head of Carnegie Mellon's School of Drama is here to help. Of course, helming one of the most influential performing arts programs in existence today, Cooke knows what he's talking about.
"As we look to the year ahead in theater, I imagine we will continue to see more productions both on and Off-Broadway that explore the intersection of arts, technology and engineering—much like we have seen in the current production of 'King Kong,' " Cooke said in a statement. "Finding new ways to create magical events on the stage through robotics and projection will be a trend."
Thinking about acting school? Check out the Backstage College Guide
Countering the influx of shows that implement technology, which also includes the Bryan Cranston–starring hit "Network" and Off-Broadway's "Oklahoma!," another trend Cooke predicts is stylistic throwbacks.
"While this year we've seen a lot of 'jukebox' musicals come to the Great White Way, I suspect that the big, classic Broadway musical will make a comeback for the 2019–20 season," he said. "Productions such as Ivo Van Hove's revival of 'West Side Story' and 'Moulin Rouge!' transferring from Boston have already been confirmed."
Ultimately, Cooke is first to admit, it is the next generation that will dictate theater's ever-changing trends, which is why he is relieved to see so many up-and-comers approach their art with broader mindfulness.
"If the work of our current students is a harbinger of what is to come, I know that intersectionality will be at the forefront of artists' minds as they create new work," he said. "So many of our artists here at Carnegie Mellon's School of Drama are also activists looking to share a message with their work."