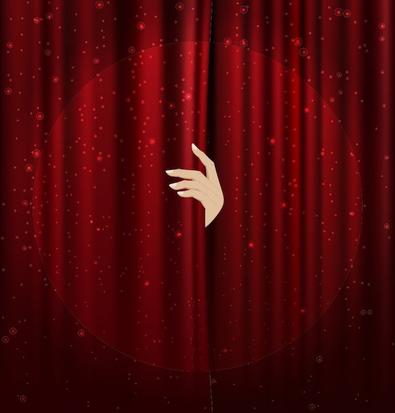 It's no secret that the statistics for women in theater can be grim—especially when it comes to female playwrights, directors, and designers. Though national attention on gender disparity in the arts might mark a new wave of progress, theater companies across the country have been addressing the problem head on for decades. These theaters promote the work of women young and old through new-play development, outreach, community engagement, and more. Here are 11 great companies devoted to the celebration of female voices!
Women's Project Theater (NYC)
WP is America's oldest (and largest) theater for the development and promotion of female artists. This Off-Broadway company has produced over 600 works since 1978, creating early opportunities for major playwrights like María Irene Fornés, Eve Ensler, and Katori Hall. In addition to celebrating female voices in the WP main stage season, the company supports women at every phase of their careers with programs like Playwrights in Residence and the WP Lab artistic development mentorship.
Queens Company (NYC)
Turn to New York City's Queens Company for classical plays featuring gender-blind casting and all-female casts. The bold company revitalizes great works by "celebrating the poly-cultural American voice," staging female-driven productions of plays such as "The Imaginary Invalid" and "Twelfth Night."
Women's Theater Company (Parsippany, N.J.)
This member of the New Jersey Theater Alliance engages and promotes female artists in all areas of theatrical production. The company was founded in 1993 by three local female actors who wanted greater (and more interesting) performance opportunities. Though originally created as a home for original works by female playwrights, the theater is now dedicated to producing plays and musicals with dimensional roles for women and men.
Airmid Theatre (Long Island, N.Y.)
Airmid is devoted to the unique mission of rediscovering and producing classical works written by women. Its dedication to the recovery of these lost plays educates audiences and illuminates the ever-evolving role of women all over the world. Special programs include the family series for young audiences and an ongoing series of readings and lectures examining the role of gender in theatrical criticism.
Venus Theatre (Laurel, Md.)
This D.C.-area company has been "setting flight to the voices of women and children" since 2000, staging 50 female-empowering plays in its 15-year history. Artistic Director Deborah Randall leads the company from its new home in Laurel, Md., where local audiences enjoy fully staged productions, readings, community engagement seminars, and even an annual summer camp. Don't expect a light hand; at times provocative and raw, the work of Venus is as vital as the women it represents.
Rivendell Theatre Ensemble (Chicago)
"It's Women's Work" for this Chicago-based theater company, staging female-centered stories since 1994 and creating countless opportunities for playwrights, artists, and audiences alike. Its 20th anniversary season includes two world premieres and features three plays by women exploring the tricky nature of personal choices.
Live Girls! Theater (Seattle)
Founded in 1999, Live Girls! produces and develops new works by female playwrights and challenges the underrepresentation of women in theater. The aptly named LG! Bakery Play Development program supports playwrights through commissions, readings, and talk-backs, and Playwright Spotlights examines the writing processes of LG!'s amazing up-and-coming female voices. Current projects include the world premiere of Joy McCullough-Carranza's "Blood/Water/Paint" through March 14, and LG! Ladies Night (Burlesque) on March 22.
Brava! For Women in the Arts (San Francisco)
This San Francisco staple has been producing theater by and for women for nearly 30 years. The company was created to "give voice to the unspoken realities of women's lives" through new play development, and has premiered dozens of female-focused works by the greatest living playwrights. Brava engages with the greater Bay Area community through programs including "Brava Presents" and the Mission Academy of Performing Arts, and supports underrepresented artists through apprenticeships and artistic residencies.
3Girls Theatre Company (San Francisco)
Another Bay Area organization, 3Girls was founded a mere four years ago to address the lack of female voices on stages across America. The company produces new works by women and supports playwrights through the development process with a six-month-long Salon Reading Series. Check back in the summer for the 2015 New Works Festival. This year's theme? "3GT Honors Risky Women."
Los Angeles Women's Theatre Project (L.A.)
The Los Angeles Women's Theatre Project is a non-profit organization devoted to female-centered works and women in the performing arts. The group acts as part-producing entity, part-support system, offering production assistance, fiscal sponsorship, advertising, and more to individual projects and smaller companies. To qualify for LAWTP's support, productions must be led by a woman, thematically promote women, and have at least one woman in a central role. Up next is Acting Out Ink Fest 2015, an LAWTP sponsored festival of female playwrights starting on April 17.
Women's Theatre Project (Boca Raton, Fla.)
This Boca Raton theater has been producing work "by women, about women, and for everyone" for over 10 years. Though Artistic Director Genie Croft recently announced the fulfillment of Women's Theatre Project's mission and the conclusion of its theatrical run, with over 30 female-driven main stage productions to its name, the company has undoubtedly contributed to the promotion of female artists throughout Florida and the rest of country.
Inspired by this post? Check out our theater audition listings!