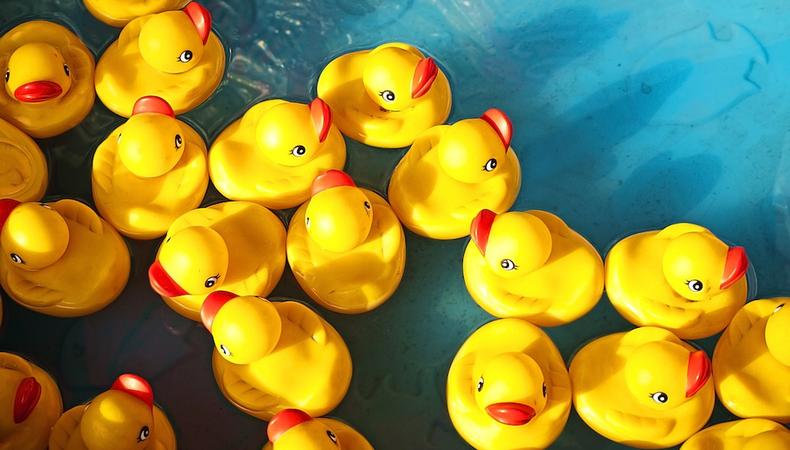 Hello and welcome back to our weekly roundup of what's casting!
As usual, we try to bring you the biggest and best castings from around the UK, from theatre to feature film with some telly thrown in for good measure. We do our best the source this information from the most reliable places and, what's more, to confirm it for ourselves. But sometimes even the experts get it wrong. We try to verify, verify and verify again but we do suggest that you take the time to get to know the project you're applying for as well as confirm for yourself before firing CVs, headshots and prospective emails into the ether.
On with what's casting! This week we're focussing on theatre and workshops.
"The Ugly Duckling"
Travelling Light will be remounting and revisiting their co-production of "The Ugly Duckling", originally created in 2007 and reprised the following year for a national tour and a Christmas run at Warwick Arts Centre. Hans Christian Andersen's much-loved story returns to Tobacco Factory Theatres in Bristol after a 10-year break, performing in the round at the Factory Theatre for audiences of all ages and is directed by Craig Edwards.
The company is looking for two actors to complete the cast: One actor (M/F) to play the title role and one actor (M/F) to play multiple roles. Both actors need to have a high level of physical skills and clowning, a good singing voice, and devising skills. Travelling Light has a policy of integrated casting and is actively encouraging applications from a diverse range of actors. The show runs 20 November-14 January and pays £500 per week (ITC/Equity contract).
The company is holding auditions in Bristol on Tuesday, 18 July and in London on Thursday, 20 July. Send your CV, headshots and Backstage link to their producer Heidi Vaughan by the 7th of July.
"A Night Of Fun"
A Billion Mice Theatre Company and Theatre Utopia in Croydon are hosting a talent showcase in late July "for members of the industry looking to get their foot in the door". A Night Of Fun is a variety show for actors, singers and dancers to show their talent to agents and the general public. Contact the company on their Facebook page here.
"No Horizon"
An original piece of musical theatre that tells the astonishing, true story of Nicholas Saunderson who was blinded by smallpox in 1682 and went on to achieve fame as an academic. They are seeking a visually impaired professional singer/actor aged 18-35 (M/F) to work as part of a team of six actors alongside a nationally recognised creative team over two one-week workshops, from August 14-18, and January 8-12, 2018 at Barnsley Civic Theatre, South Yorkshire. Wages are £450 per week; expenses £150 per week (accommodation not provided).
Send your CV, headshots and Backstage link to Helen@nohorizonthemusical.com by the 3 July 2017.
"Loudmouth"
Loudmouth is looking for two actor-facilitators (one female and one male) to join their team. These are full-time positions to tour their popular theatre in education programmes to schools and other venues in the West Midlands and across the UK. The deadline for submissions is the 6th July and auditions will take place on Monday 17 of July in Birmingham. Both roles start on the 4 September 2017, and the salary is £18,000- £20,000 depending on experience.
Loudmouth have gone very 21st century, so to apply, visit APPLY and complete the application then upload a recent photograph. After completing the application form, submit a short self tape using the extracts that are on their website. Self tapes can be sent via their upload page or emailed to chris@loudmouth.co.uk.
That's all for this week! Do post in the comments if you've got castings of your own or there's something you think we've missed.