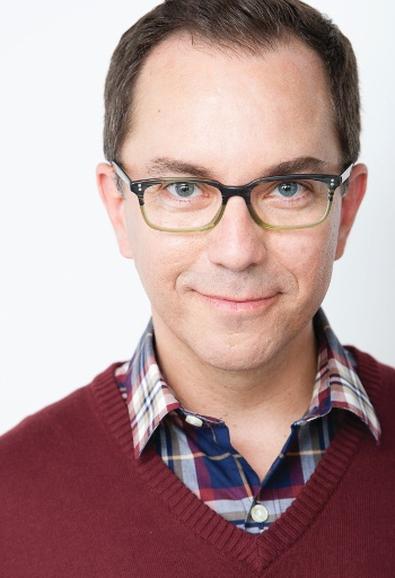 Gunnar Todd Rohrbacher founded Actors Comedy Studio with Lauren Bertoni in 2011 and continues to educate actors on scripted comedy and audition technique in Los Angeles.
What is the goal of Actors Comedy Studio?
We opened it as a counterpoint to improv and sketch comedy training that has proliferated massively in Los Angeles. We address the needs of actors who want a career in comedy in the current market. Improv and sketch, which is where so many people gravitate for training…it's theatrical training and stage training, so what the system actually needs is great actors to audition well with the clear knowledge that no auditions are improvised.
What goes into your famous Acting for Sitcoms class?
I work on the comedy last; I work on the truth first. I make sure the acting is great, then there's an element of how important the cold reading skill is by itself because of how fast the system moves at this point—actors are often having to audition with a script in their hand. And then the technical aspect, [such as] framing and shot composition, projection, and scaling your performance so you're not broadcasting it out the way you would in the theater while you're auditioning for a camera.
What's one thing actors should know about sitcom acting?
Don't let the response from the [audition] room be a gauge of how well you did or didn't do at performing comedy. A lot of times when people aren't laughing, that's when they're thinking about how to hire you. If they're laughing, they're just an audience.
Tell us about the $20 workshops you offer.
The $20 workshop program was introduced about a year ago, and I think the most relevant part of that is that Actors Comedy Studio doesn't make a profit. Casting directors and casting associates charge between $250 and $500 to come in, so the math is right there: $20, 20 people—that's $400 right there. What I'm doing is so that actors can meet and form relationships with casting directors at the lowest possible price point and have those workshops conducted in an educational facility as opposed to an entirely workshop-type facility. Then in class, I can talk to the students and follow through with them about a workshop experience. I personally, along with Marisa [Chen Moller, the workshop program co-organizer], ensure they have educational value, that we're following California state guidelines, etc.
Can a knack for comedy be taught?
Absolutely, that's super easy. Some of the greatest comedians in the world fulfilled roles in scripted comedy, and some people who are not funny or gregarious or known for being funny in their personal lives at all are comedic icons; Mary Tyler Moore is a great example. She's not known as a person for really being funny, yet there she was on "The Dick Van Dyke Show" and "The Mary Tyler Moore Show"— two iconic roles that everyone will remember for all of television history.
What are some currently examples of great sitcom acting?
"The Big Bang Theory"; I think the acting on "New Girl," for sitcom actors, is terrific; and even though it's coming off the air, "Parks and Rec"; and I'll give you a premium channel show: "Veep" is outstanding—it's just mind-bogglingly good.
Inspired by this post? Check out our audition listings!