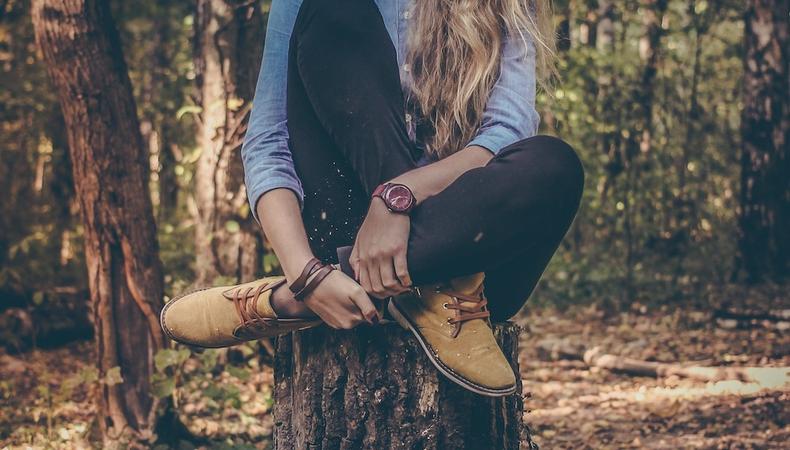 Actor training is essential to empowering you with the confidence and focus needed to embody a character in an audition. Without it, you wouldn't be able to make clear concise decisions on every line and moment, act with intensity and strength, communicate succinctly with other characters, or connect to the audience.
I see this mostly in theater auditions. When it comes to screen tests and auditions for film, I see actor after actor deliver the same lines in the same way over and over and over again. The unblinking intensity is the same. The eye line is the same. The pauses, the same.
Yes, the scene we're asking actors to perform for screen tests is the same, but the choices you make as an individual don't have to be. It's dull, it's predictable. When it comes to auditions, unless you're reading for a powerful lead role (or a superhero), that intensity isn't always necessary. What is necessary, however, is vulnerability.
An alpha character has strong eye contact, stands his or her ground, steps toward a conflict or crisis. Supporting roles...not so much. But even when an actor is auditioning for one of these supporting roles, this is the delivery approach they take. What actors need to realize is that a vulnerable quality will make them stand out far more than that intensity they think is necessary.
READ: The 1 Thing That'll Make Your Audition Boring
If you find the justification and motivation for your character to be indecisive, then your version of the character can be in two minds about a decision or a moment, avoiding direct eye contact. If you then fail to drill the delivery of the next line, it makes sense because that's the character you've built for us. We'll be fascinated, intrigued, and wondering what will happen next.
You'll have delivered a compelling character rather than a compelling performance. Dare I say, you have delivered YOUR version of the character rather than an actor's version of the character.
You have come into the room and delivered a rhythm and character that has the potential to be disarming and appealing at the same time. And with these quirky, left-of-center choices, you have left a lasting memory, one that lingers long after you have left the room.
Admittedly, this approach isn't for every role or every actor. But by nurturing this kind of thinking, you're giving yourself an alternative approach to screen auditions, one that most other actors going out for the same role probably haven't even considered.
In your audition, you don't have to be right. You don't have to be on the front foot. You don't have to deliver a dominant character if it's not warranted. What you have to be is remembered. And vulnerability can go a long way in delivering a lasting memory of your audition, far more than invincibility can.
Greg Apps was an actor, appearing in many iconic Australian films and theater. He knows and understand the frustrations of an actor. The endless auditions without getting the role or worse, not being seen or considered for the role that is perfect for you. Greg has been a casting director for the last 35 years, and has cast over 80 feature films and countless hours of television, and hence seen thousands of hours of actors in the audition process. Greg has been nominated as one of Australia's top 10 most influential people in the Australian film industry. He has worked alongside many notable actors, directors, and producers namely Tom Cruise (casting "Mission Impossible"), James Cameron, Russell Crow, and Eric Bana to name a few. He is currently the President of the Casting Guild of Australia and continues to cast some of Australia's most iconic films and television series. Greg created The Audition Technique and works tirelessly to educate actors by teaching them how to connect to decision makers and how to get the role through auditions and self tapes.
Inspired by this post? Check out our audition listings!
The views expressed in this article are solely that of the individual(s) providing them,
and do not necessarily reflect the opinions of Backstage or its staff.