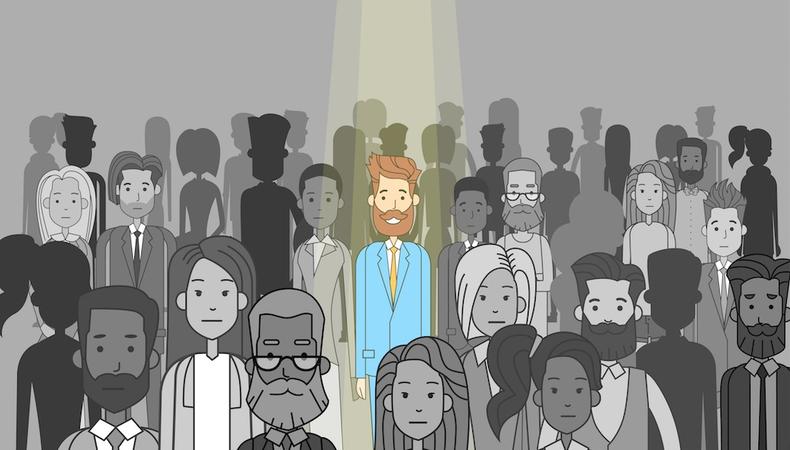 Today I want to address a big issue in our industry that few people are talking about, an issue which has the majority of actors spinning their wheels and wasting precious time and resources. Some call it being an innovative game changer. I see it as a game-ender, one that's killing your precious career aspirations.
What is it? Resorting to gimmicks.
Let's start with an example: Many years ago, an actor I knew was feeling frustrated that her mailed submissions weren't getting results. She had a great resume and cover letter but wasn't getting any bites. She's always been innovative in pursuit of what she wanted, so for her next mailing, she did something unprecedented. Instead of the traditional white border, she printed her headshots with an aqua border. Guaranteed to get the industry's attention, right?
Sort of. Unfortunately, this gimmick got her noticed for all the wrong reasons. Casting directors thought, "What is so wrong with what she's offering that she has to resort to tricks to get noticed?"
Some may think looking at the industry standard and turning it on its head is a great way to prove that we can think outside the box. "Look at me! I'm exciting! Pick me!"
Looking at this another way: What if a baseball pitcher decided the game wasn't exciting enough so instead of throwing the ball low over the plate he threw it up in the air above the batter? Will the pitcher look like an innovator? Perhaps. But he'll also look like someone who can't hack it with the way the sport is played and will likely be benched for the next game.
As a producer, you'd be surprised how many times I see actors bringing poetry into auditions when asked for a contemporary monologue, or submit for roles that are half their age because they feel any talented actor should be able to play that role. Actors think these kinds of "outside of the box" tactics empower them, but all it really ends up doing is leaving an unfavorable impression.
READ: 21 Ways to Stand Out in the Crowd
So if we're not supposed to bend the rules of the business, how the heck DO we empower ourselves in an industry that seems to browbeat us more and more each day?
Say hell yes to the challenge of this game, and then do everything you can to master this game you've accepted. Embrace the rules of engagement and perfect your position in this game of "actor." Here are five quick tips to get started:
1. Determine who you are as an artist by defining your type/brand.
2. Research like crazy. Find out which of the rules are rigid (like 8x10 headshots) and which are up for creative interpretation (like what defines a contemporary song) and create a game plan to master these rules.
3. Master the art of preparation. Train, practice, build your tools; these are the things that make this game winnable.
4. Craft winning relationships. Put in the time to make real connections and be of service.
5. Find the joy and share it! Acting is not brain surgery. Get connected to what made you want to be an actor in the first place and bring that to the world.
*This post was originally published on April 10, 2017. It has since been updated.
Erin Cronican is a professional actor (SAG-AFTRA/AEA) with over 20 years of experience performing in film, TV, plays and musicals (NYC, LA, regionally.) She also produces and directs with The Seeing Place Theater, a critically acclaimed non-profit, indie company in NYC. Passionate about sharing her knowledge with other actors, Erin is the lead coach and founder of The Actors' Enterprise, one-on-one coaching service that provides affordable career coaching to actors who want to feel more fulfilled and in control of their careers. She helps actors set goals, design their materials, organize their business, and create a plan of action with easy tools that can take them to the next level—with an emphasis on feeling empowered and working smarter, not harder. The first consultation is always free. Follow her on Twitter @ErinCronican and like her on Facebook.
Check out our short film audition listings!
The views expressed in this article are solely that of the individual(s) providing them,
and do not necessarily reflect the opinions of Backstage or its staff.