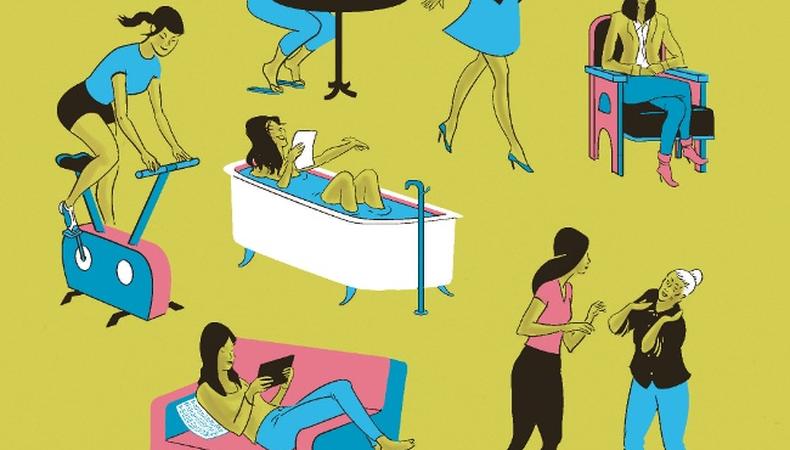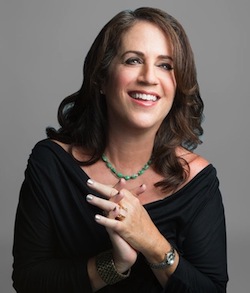 One of my Twitter followers is doing a 30-day acting challenge and asked me if I had any advice. Of course, it got me thinking about what actors can do on a daily basis to help themselves. Acting is like learning a musical instrument: You've got to practice every day.
Here's a short list of what you can do Monday through Sunday to stay plugged in.
1. Check online sites, such as Backstage, for casting notices. Even if you have representation, you've got to remember that you are a team, and if you happen to notice that a project is casting and you know the showrunner or producer well, you should alert your agent or manager so they can follow up.
2. Go to the gym. Yes, you must keep your body in shape. Although it may seem like there's a lot of waiting around on the set, you've got to have stamina and flexibility so you don't hurt yourself. Exercise helps your mental health as well.
3. Learn a new scene or monologue every day. Think of your brain as a muscle; you need to work it out and teach it new tricks every day so that it can grow. Learning how to memorize lines on the fly is a must that everyone should have in their toolkit. I have a nice list of free screenplays on my site: marciliroff.com/resources.
4. Check in with what's going on in the business around you. Also on the resources page of my website is a list of sites and blogs you should read daily. If you're going to work in this business, you have to know what's going on outside of you, what shows have been picked up, and what the trends are.
5. Watch a few episodes of all the shows on TV. You might have noticed that you generally get an audition the night before you're meant to be auditioning. You're then tasked with learning all the dialogue and making specific and colorful character choices. Think of what a timesaver it would be if you've already seen the show and don't have to do that research when you have only a few hours to prepare your scenes.
6. Watch old movies. Check out my list of iconic and important films. Many directors today don't know how to help you on your scene. They know exactly where to put the camera but don't speak "actor." But they're all film addicts, and they may give you a scene from a movie as a reference for what they're looking for. You'll benefit from being a walking, talking film library.
7. Get in an acting class. This may seem like a no-brainer, but I see many actors who aren't in a weekly class. Think about it: How often do you actually get to get up there and act? If it's just a few auditions a month, then you're not keeping your instrument in tune.
What other things do you do daily that help you as an actor?
Known for her work in film and television, producer and casting director Marci Liroff has worked with some of the most successful directors in the world such as Steven Spielberg, Ridley Scott, Mark Waters, Christopher Nolan, Brad Bird, and Herbert Ross. While working at Fenton-Feinberg Casting, she, along with Mike Fenton, cast such films as "A Christmas Story," "Poltergeist," "E.T. – The Extra Terrestrial," "Indiana Jones and the Temple of Doom," and "Blade Runner." After establishing her own casting company in 1983, Liroff cast "Footloose," "St. Elmo's Fire," "Pretty in Pink," "The Iron Giant," "The Spitfire Grill," "Untamed Heart," "Freaky Friday," "Mean Girls," "Ghosts of Girlfriends Past," "Mr. Popper's Penguins," "Vampire Academy," and the upcoming "The Sublime and Beautiful," which she produced as well, and the upcoming film "Magic Camp.".
Liroff is also an acting coach, and her three-night Audition Bootcamp has empowered actors to view the audition process in a new light. The class spawned an online course available at Udemy entitled "How To Audition For Film and Television: Audition Bootcamp." Visit Liroff online at marciliroff.com, follow her on Twitter @marciliroff and Facebook, and watch her advice videos on YouTube. You can also read her blog.
Inspired? Check out Backstage's Los Angeles audition listings!