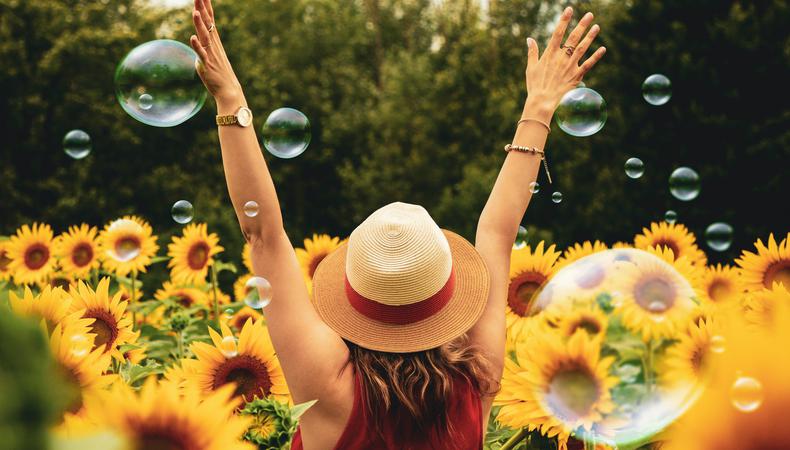 Summer is always a great opportunity to transition. With this past year being especially hard on artists and the entertainment industry, it's even more important to treat these summer months as a chance to repair and prepare yourself for the intense energy of the business getting back to work in a big way.
Here are three aspects you can focus on when thinking about what to work on over the summer.
1. Self-Care
Spend the time over the summer developing a practice or improving an existing practice of self-care. Your body, your mind, and your spirit make up your instrument in this business, and if you neglect any part of that instrument, you will not be ready to engage competitively when the time comes. Find practices that work for you–meditation, yoga, running, walking, exercise, going to the beach, hiking, sports, swimming, singing, playing music, painting, or gardening. There is something or a combination of things that fulfill you and energize you beyond your craft. Tap into that.
Maybe you realize that you need to get out and take some time away from your current living situation that you might have been in for oh, I don't know, over a year without a break. Leave! For a day, a weekend, or a week. Go stay with friends or family or by yourself and embrace a change of scenery, new sounds, new people, and new air to breathe. No need to blow your budget on a Cancun vacation. Just a change in environment can give you space to listen a little more deeply and connect with the things that truly matter to you.
You're doing this for you. Too often we get caught up in trying to serve the needs of others or appeal to someone else in this business. If you don't have a consistent and dependable practice for yourself to remind you what is important to you, what feels best to you, what has strong and special meaning to you, your creative well will run dry.
3. Education
Before you take self-care as an excuse to not do any work over the summer, let's cover some ways to educate yourself during this time and massively improve your chances of success when audition season is back in full swing.
You've got three months to dive into a new class, sign up for coaching sessions, learn how to improve your self-tape technique, get better at voiceover, master your Shakespeare skills, get explicit instructions on how to research and reach out to new agents, or even how to make your own films. This is your chance to focus on what you want to improve and start doing it. Just like an athlete will use the off-season to improve their free throws or mastering their swing to be sure they hit that next curveball, you can control exactly what your skillset is and how much better it can get before game time arrives.
There has never been more accurate and exceptional information for actors out there, and it is more accessible than ever before. You can learn anything, from experts, on-demand. This is absolutely game-changing and the fact that most of it is free or very low cost should squash any excuse.
3. Preparation
Lastly, you should focus on bettering your business which goes beyond just what you bring to the table as an individual actor. Your business also includes your marketing, your relationships, your communication, your budgeting, your income, your expenses, your taxes, your daily schedule, your survival job, etc.
Get your website up to speed, brush up your résumé, research and refine your list of professional contacts, shoot new headshots, build up scenes for your reel, and capture content that showcases your special skills. Know how you'll be bringing in income that you will then divvy up into living and professional expenses and be crystal clear on exactly what you'll be spending your money on as an actor during the season. You'll be ready and further ahead than others who don't decide to focus on the business until the decisions that need to be made are right in front of them. That leaves you underprepared and slows your progress.
As I say on my podcast all the time, you're building a sustainable business. And right now, like so many other businesses, you're stepping into a world ready to reopen, reenergize, and reward taking action. It's your actions that you control in this industry, and the quality of the time you spend and the steps you take beforehand determine the quality of the outcomes.
Sit down and think about exactly what you're looking to achieve in the first three months back. S.M.A.R.T. goals (Specific, Measurable, Achievable, Realistic, and Time-Bound) are a great way to start. This is the season for you to be so crystal clear on your type that all your materials support it, you know what works for you in auditions, you know exactly what you're pitching an agent, and you're focused on specific roles and kinds of work that showcase you best. Doesn't that sound like a much stronger plan than "I hope things go my way" or "let's see what happens?"
Take ownership over this career you're building. As Denzel Washington has said in past interviews, "Luck is when opportunity meets preparation." There are more opportunities coming then there have been in a long while. Being prepared is how you ensure that you can take advantage of this resurgence and not repeat bad habits or fall into old patterns that did not push you forward. Here's to what's next!
Looking for remote work? Backstage has got you covered! Click here for auditions you can do from home!
The views expressed in this article are solely that of the individual(s) providing them,
and do not necessarily reflect the opinions of Backstage or its staff.