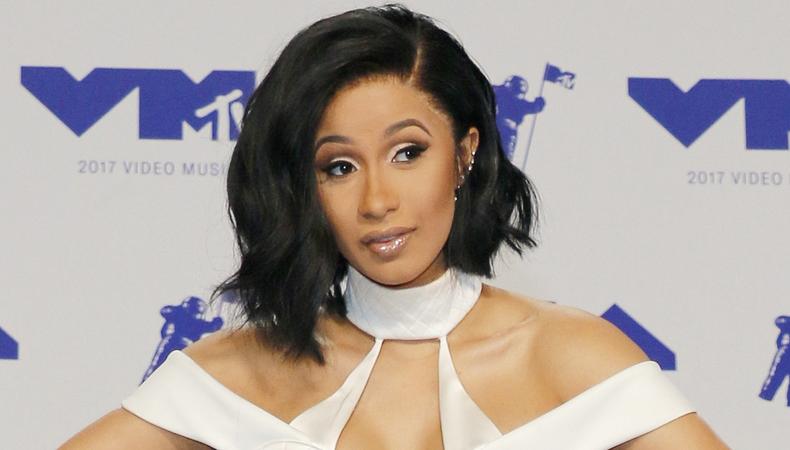 Who knew Cardi B, a co-star to rap heavyweights like Remy Ma on "Love & Hip Hop: New York," would achieve the superstar status she is now enjoying? Having kicked Taylor Swift out of the top spot on the Billboard charts, Cardi B now holds the title of the first Dominican woman to hit No. 1 with her summer hit "Bodak Yellow." But before she was known for her music, the former Bronx-based exotic dancer was putting out comedic videos on her Instagram and garnering a social media following that now totals 24.1 million. The girl's got talent and any aspiring entertainment professional could learn from her.
1. Keep your eye on the prize.
Fans of "Love & Hip Hop" know that a lot of producers and rappers doubted Cardi, but she stayed focused and always showed up with confidence. Some artists might turn their noses up at the notion of being on a reality TV show but like Cardi, some actors like Emma Stone ("In Search of the Next Partridge Family") and Jennifer Hudson ("American Idol") got their start by taking the road less traveled in the acting world.
2. Don't let a physical "flaw" stop you.
Cardi was attacked by online trolls early on for having crooked teeth, but her hilarious personality and ability to acknowledge people's negative comments and turn it into an opportunity more than compensated. Cardi has since fixed her teeth (and went on to rap about it), and she did just fine getting the attention of music producers and casting heads at VH1 prior.
3. Use social media to your advantage.
Cardi impressed the VH1 casting team with her high social media stats. She had already acquired thousands of followers before she was on the hit docudrama. Sure her good looks helped, but Cardi's clever catchphrases and raw honesty kept followers coming back for more.
4. Make those "money moves"!
For some who are just finding out about Cardi B, she might seem like an overnight success, but the social media star and rapper is upfront about how much time and hard work was required to get to where she is now; from approaching radio hosts to play her mixtape, to reaching out to other artists to collaborate, it's been a constant hustle that's paid off. So, keep pounding the pavement and going after what you want, and you might just find success comparable to Cardi's.
5. Be yourself and always be grateful.
Cardi's fans will know that not a day goes by where she doesn't thank her fans, friends, and family—not to mention the countless A-listers who have supported both her music and her spirit. She is always cognizant of her humble beginnings and remains thankful for those who take time out to show her love.
*This post was originally published on Sept. 26, 2017. It has since been updated.
It is a road less traveled for actors, but look out for opportunities and VH1 gigs!