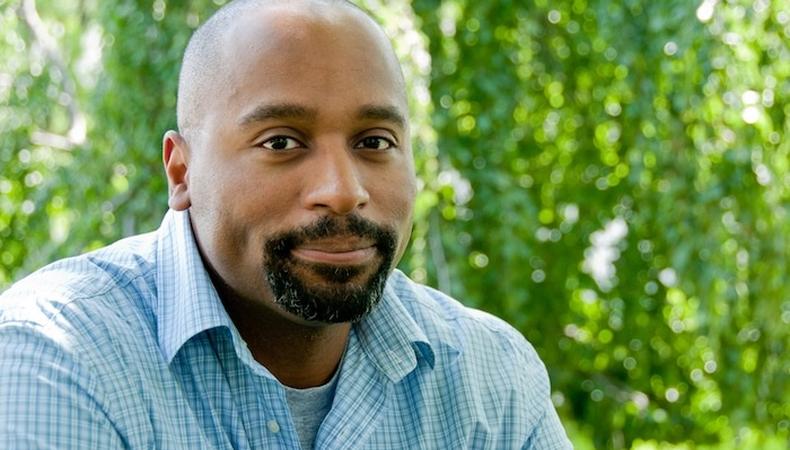 On occasion, someone—usually a friend in the arts—will tell me, "I don't see race." It's a well-meaning comment expressing, perhaps, a commitment to seeing people as individuals and not as stereotypes.
Of course, it is almost impossible not to "see race" in the performing arts. The centrality of vision in theater structures almost every aspect of the production process. For example, headshots exist to enable a good, long look at a person before any hiring commitments are made.
Here are three things that everyone should know about theater and race.
1. Theater has engaged the topic of race relations since the very beginning. Throughout history, concerns and anxieties about race and cultural difference have been expressed on the stage. In ancient Athens, audiences sat in theaters and delighted in stories about the unchecked passions and seeming inferiority of foreigners. Look at that Cretan woman trying to seduce her half-Amazonian stepson! Shakespeare capitalized on anxieties stemming from the increased presence of Moors in England by imagining "black" characters—Aaron and Othello—who sleep with white women. In "Othello," Iago memorably warns Desdemona's father, "Even now, now, very now, an old black ram / Is topping your white ewe. Arise, arise; /Awake the snorting citizens with the bell, / Or else the devil will make a grandsire of you:/Arise, I say." His words were a call to action.
Fifty years ago, Lorraine Hansberry famously staged the emotional toll that racism can have on a family in "A Raisin in the Sun." David Henry Hwang, for much of his playwriting career, has used the theater to challenge racial assumptions and stereotypes. More recently, race looms large in the Pulitzer Prize-winning writings of Bruce Norris ("Clybourne Park") and Ayad Akhtar ("Disgraced").
2. It's okay to "see" race on stage. When we encounter someone or something for the very first time, we pay close, close attention to just about everything. We take in all of the details. It's natural. However, as that person or thing becomes more familiar to us, we begin to overlook and even forget many of the attributes that we couldn't help but notice in our initial encounter.
Similarly, spectators pay close, close attention to the opening moments of a play with the aim of making sense of this new world being unveiled to them. To see that Tony Award-winning actors Cicely Tyson and Audra McDonald are African American is simply a matter of being observant. As the play progresses, spectators become less conscious of an individual actor's race as the performer melds into her role and the audience becomes absorbed into the world of the play. A person can "see" and, later, "not see" race within a single production.
3. Absenting characters of color, absents artists of color. Aspiring playwrights and screenwriters are generally taught not to specify the race of their characters—unless a character's race is consequential to the dramatic narrative. The aim is to create the greatest flexibility in casting and to increase the odds of the work being produced.
Since it's impossible to imagine a person as being race-less, the default assumption is that most unspecified characters are white. Although producers, directors, and casting agents have discretion in the person who they hire to work on a production, they frequently begin with a script that absents people of color.
Actors of color lament the limited number of roles created for them. If not for the writings of Luis Alfaro, David Henry Hwang, Regina Taylor, and August Wilson among others, many artists—including directors and designers of color—would not be able to make a living in the theater. These are individuals whose employment options are determined, in part, by their race and how they are seen within the theater industry.
Harvey Young is a professor of theater at Northwestern University. His most recent books include "Reimagining A Raisin in the Sun: Four New Plays" and "The Cambridge Companion to African American Theater."