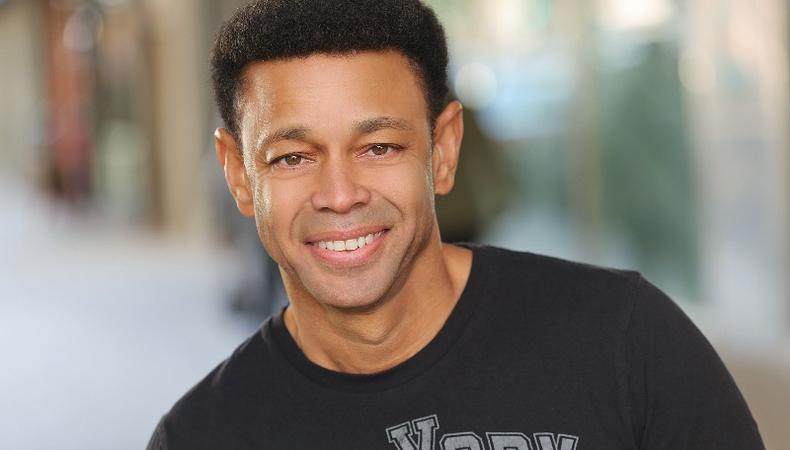 As a stage choreographer, I remember watching TV shows and movies with my friends. Whenever there was choreography on the screen I use to think to myself, "Wow, that looks like fun. They make it look so easy." I had no clue as to how naive I was at the time. Sure they made it look easy, but I had no idea how much thought and work went into that two-minute routine! After years of training and hard work, I finally became a television choreographer myself. Oh, snap! Below is a behind-the-scenes look at six things you didn't (and should!) know about television choreography.
1. You're not always given much of a concept. Each week, the director, show creator, writers, and producers get together in a room to discuss that week's episode in a production meeting. During the process, if the script calls for some choreography, they bring in the choreographer. They give you the outline of what they'd like to have happen in the scene set to music. For this outline, I'm going to use an example from my work on Nickelodeon's "Victorious," created by television visionary Dan Schneider.
The pilot episode called for the star of the show, Tori (Victoria Justice) to be in the audience to watch her sister Trina perform on stage. Because of a mishap, Trina is unable to perform so Tori fills in for her. The basic outline that I had received said, "Tori breaks into song and performs a high energy, MTV-style routine. There are dancers, musicians and a fog machine."
That was it. It was my job to make that happen.
2. You rarely ever get to choose the music. When you watch a television show that was choreographed, I bet a lot of you think the choreographer was able to pick his own music. No way. Choreographers get little to no say on the music selected. As a choreographer, you can start laying out an outline in your head, and even start working on movement, but until you have the actual music you never know what to keep and what to change.
Once you receive the music, you can start gaining momentum on your choreography. The music is everything! It will help to create the mood, flow, energy, and intention of your work.
3. Choosing the dancers is the best part. For me getting the dancers is usually the easiest part and the most fun because you have the opportunity to meet new people or work with dancers you've had the pleasure of working with in the past. There are some things that need to be factored in. For example, is it an all-girl routine? Do all of the dancers need to be tall?
4. You don't have much time to work with the actors. As a choreographer, you don't always get the luxury of being able to choreograph for people who can dance already. There are times where the leads have never had a dance lesson in their life. That's fine. It's my job to make them look good. One thing that most people don't know about television choreography is that, in most cases, you don't have a lot of time to work with the leads because they are busy learning their lines, being on set, and tending to a million other things. If I can get the lead for at least three hours during the whole rehearsal time, I feel like I've struck gold and won the lottery!
5. You have to be mindful of the set. Once the choreography, the dancers, and the leads are in place there are times when the set isn't always your friend. For example, there may be columns in the middle of the set, props, stairs, or furniture. Everything has to be well choreographed so that nobody gets hurt. The last thing we need to see is a train wreck happening right before your eyes!
6. Changes are frequent. The choreography is in place. You feel really good about what you've done and everyone seems to like it. Then come the changes.
Changes happen when a producer, director, or show creator want to see something a little different from what you've presented. Sometimes they want some of the dancers to be on top of the furniture or column; sometimes they want the performers to pop out from behind something. It could be anything.
Speaking of changes: Do you remember in my earlier example I talked about the concept of Tori doing the huge MTV-style dance number? Did you know in the original concept she was supposed to be at a garage sale and break into song? There were going to be two guys there who happen to hear her singing and go behind her and start dancing.
Believe it or not, we actually shot the whole thing. It was for the pilot episode. After everything was shot and approved it came back later to change it to the big MTV-style routine I mentioned. Truthfully, that change did make it better!
Television choreography isn't for everyone, but I'm extremely blessed and honored to have choreographed as much as I have.
Like this advice? Check out more from our Backstage Experts!
Actor, choreographer, and dialogue coach Lane Napper's energy and flare have made him one of the most sought after and coveted teachers on the scene today. His style is fun, invigorating, and extremely educational for performers trying to take their skills to the next level. Napper has established himself in many facets of show business as a teacher, an actor, and a choreographer. He is currently teaching theater and acting classes at Broadway Dance Center in New York City. Follow him on Twitter and Instagram for more!
The views expressed in this article are solely that of the individual(s) providing them,
and do not necessarily reflect the opinions of Backstage or its staff.