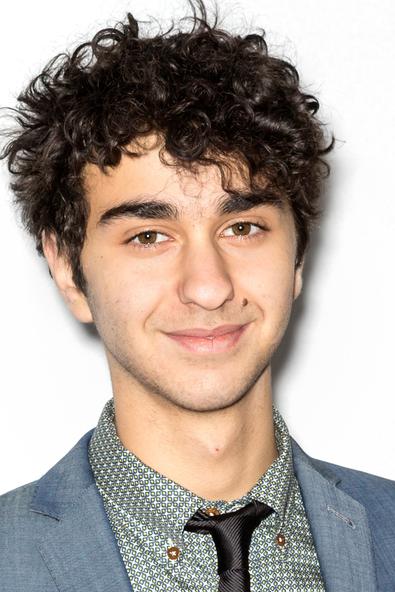 From "The Naked Brothers Band" to going tête-à-tête with Chris Cooper, multihyphenate entertainer Alex Wolff has accomplished a lot for age 18. The "My Big Fat Greek Wedding 2" star told Backstage about being raised by actor-musicians and competing with his brother, Nat.
On 'My Big Fat Greek Wedding 2.'
"I'm really proud to be a part of it. I love the first one so much, and I think I may like the second one better. It's just really cool and deep and hilarious—I was laughing through the whole thing."
On growing up in an artistic family.
"Part of the reason I related to the movie so much is I grew up in an artistic family where anything goes. Everyone is very free and says what they want. Everyone is open—we're all very emotionally open and say whatever comes to mind, and that's very much in the movie, too. It's harder for me to relate to people who don't have families that are loud and crazy."
On working and making music with Nat.
"When we're doing music together, we have competitions in the way that we push each other to our limits. We'll push each other to do better. We know what each other are capable of. We don't really get involved in each other's acting. All we are is just extremely supportive. I think Nat's an amazing actor…. He understands things about acting that most people don't."
On getting taken seriously as a teen filmmaker.
"[My age is] the biggest crutch and the biggest advantage; it's the sound bite, it's the hook. Well, now I'm 18, so it's a little less of a thing, but when I did movies when I was 16, it was like, 'And he's 16! That's kind of impressive!' But then it's got the other thing of, 'Well, it can't be taken seriously because he's 16.' It's really bullshit. I mean, I'm not trying to write a thing about a bunch of middle-aged and old people. I'm writing stuff about teenagers in New York—creative people and my relationship with adults through my eyes and things like that. I'm writing about things that I know about better than an adult would. I love movies about teenagers a lot of the time, but I think more teenagers should be making movies about teenagers."
On going against Oscar winner Chris Cooper.
"Usually, if you're going to do a movie with someone like [Chris Cooper], you usually get a scene with them or not even with them—it's usually five people in a family. [But in 'Coming Through the Rye'] I got to go head-to-head with him and have about an eight-page argument with him. That was probably the greatest acting experience of my life. What I noticed is he is so not restricted. He can go anywhere you want him. If a director gives him a note, he's not afraid. I really like that he's so free…, What I learned from him is really just be free and try stuff and don't be restricted to what you learned in your hotel room. Just be in the moment."
Like this story? Read more of our Spotlight On interviews!