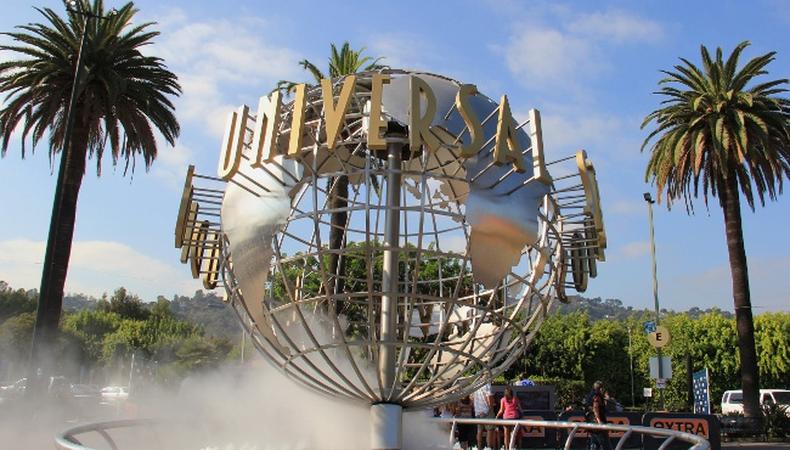 SAG-AFTRA held its biennial convention in Universal City, California, Oct. 5–8. It's the third convention since the merger of the Screen Actors Guild and the American Federation of Television and Radio Artists in 2012.
On the heels of a recent video game strike, reports of an investigation into the safety of the "Riverdale" set, the envelopment of Spanish broadcasters into union representation, and allegations of sexual abuse by a prominent film producer, there was much for delegates to discuss. Here is a roundup of the info you need to know.
Women in the Entertainment Industry
The opening keynote featured director-producer Nancy Meyers and reporter Ben Fritz discussing job opportunities and access for women in the entertainment industry. "The statistics say it's just as bad as it's ever been, but there's more talk about it," said Meyers. The challenge, she suggested, is that film companies write off successful films with female directors or female leads as "flukes," which fails to promote sustained progress or meaningful change within the industry.
Acknowledging Tragedy
The ceremonies began on a somber note with Gabrielle Carteris, SAG-AFTRA's president, recognizing the mass shooting in Las Vegas and the hurricane devastation in Puerto Rico and Texas. SAG members performed a musical rendition of John Lennon's "Imagine" to memorialize the lives lost.
National Vice Presidents Elected
Delegates nominated and elected the union's eight national vice presidents, half of whom ran unopposed.
Executive Vice President
Rebecca Damon was re-elected as executive vice president. "It is my honor to continue to serve the members of SAG-AFTRA as executive vice president and as acting New York Local President," she said in a statement. "I will fight for the future of our union and make sure we stay ahead of the curve and prepared to face tomorrow's challenges."
National Executive Director's Presentation
"There are transformational changes occurring in the industries in which our members work," said National Executive Director David White in his presentation. "Therefore, it will require transformational change within this union to meet the challenges ahead. We've accomplished tremendous amounts of work since our last meeting, but the disruptive business models we now face and the pace of change we must now grapple with is unprecedented. While this presents an awesome challenge, this also presents an awesome opportunity for us." White was referring to the increasing challenges in union-unfriendly right-to-work states, threats of deregulation to broadcast journalism, and the changing technological landscape of entertainment.
Mentorship
In closing remarks, Carteris and Damon encouraged members to mentor younger actors. "Part of being a good mentor is getting the next person to be involved," Damon said. "Step out of the position of control and bring someone along. Let them understand that they have agency."
Awards
Among many industry acknowledgments given, 20th Century Fox Television won the Entertainment Award for "This Is Us," KPBS San Diego won the Belva Davis News and Broadcast Award, and the Atlantic Music Group won the Music and Sound Recordings Award for the original Broadway cast recording of "Hamilton" and "The Hamilton Mixtape." The late Mike Hodges, former president of New York Local, was given the first-ever President's Award by Carteris. Damon accepted the award in Hodge's honor.
Statement on Harvey Weinstein Controversy and Anti-Harassment Safety
In light of a New York Times article released Oct. 5 that brought three decades of claims of sexual harassment by producer Harvey Weinstein to light, SAG-AFTRA issued a statement that didn't mince words: "We commend the courage and candor of every woman who has spoken out about the disgraceful, aggressive, and inappropriate behavior they experienced with prominent industry employers.... The behavior alleged on the part of Harvey Weinstein is abhorrent and unacceptable. Unfortunately, it is more prevalent than our industry acknowledges.... We operate the SAG-AFTRA Safety Hotline specifically for members to report safety violations including harassment and inappropriate or aggressive behavior."
The next SAG-AFTRA convention will take place in 2019.
Looking for a new manager? Browse Backstage's Call Sheet manager listings!