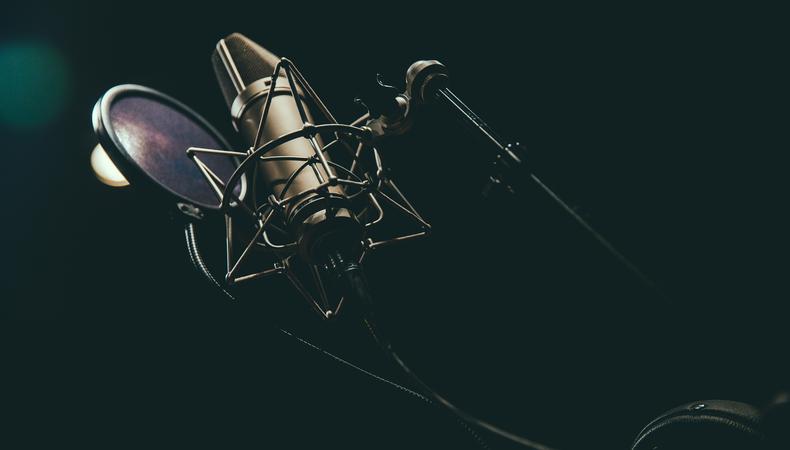 "Voiceover" seems to be a buzzword in acting land right now. A few years ago, you'd be lucky to even get an eyebrow raise at the mention of doing VO work but now, you'll likely be bombarded with questions about your agent, your setup, and your rates.
With voiceover garnering so much attention and interest, it's definitely time to consider getting involved in the elusive-yet-busy-and-lucrative arena.
There are so many different types of voiceovers and a plethora of ways to approach getting into the industry depending on your voice skills. One thing worth noting is that the skills related to being a voiceover artist are very specific and don't suit all actors. So before you make the great leap into voice acting, here are a few key things to consider.
See if you actually like voiceover work.
The VO world is a funny, old one and some people won't like it enough to try making a living from it. For others, maybe their voices just aren't suited to what they want to be voicing.
Take the time to have a go at recording yourself voicing scripts, games, books, and even commercials—any material you can get your hands on. If you don't like the act of recording or the material you're likely to get jobs with, maybe this avenue isn't for you. Before you pay for equipment, a reel, and casting sites, be sure you actually want to work in this arena.
Know your type.
Just like an actor can be typecast and progress quickly within those roles, so too can voiceover artists. Some are great at voicing audiobooks, others not so much as they can't read a page of text without making multiple errors (which can cost precious time and studio money). Some voiceover artists love doing radio plays, others prefer ADR. Some voices are more suited to corporate work than commercials, or radio rather than documentary series. It's important to know your voice type, at least at the onset, until you get more experience.
Get a decent reel.
All voiceover reels are not created equally. Before you commit the big bucks to paying someone to create your voice reel (an essential component of getting work), have a listen to the ones they've created for other clients. Check that the commercial, audiobook, radio play, documentary, and corporate examples sound legit. If you aren't sure, ask one of your VO-savvy buddies to have a listen and give the nod of approval.
You only get one quick chance to show off your voice when you send your reels to agents and companies, so be sure to make sure it sounds magical.
READ: The Psychology of a Voice Actor
Gain experience.
If you can, offer to do a few smaller VO roles for a lower fee to get comfortable in a studio before you go for a big role.
Doing your first voiceover can be a daunting experience; imagine getting into a tiny booth and working on a commercial script with five clients outside all with differing opinions about how that word should be emphasized. You need to be confident and comfortable to take direction, make adjustments, and do take after take until you get it right for the client. Having prior experience really helps, just like you wouldn't get on set for a lead role in a Hollywood feature prior to likely having done smaller roles or a few lead roles in smaller productions.
Finally, once you have your reel, some experience, a little bit of an idea about what your voice is suited for, you can start to contact agents who don't rep voiceover artists with identical voices.
Later, you might even want to consider the home studio setup and a bunch of other more sophisticated courses and training. But right now, these four steps will help you get your toes wet when frolicking about in the wonderful world of voiceovers.
*This post was originally published on Nov. 27, 2017. It has since been updated.
Australian actress, voiceover artist, and writer, Angela Peters has an award-winning blog for new actors to the industry, B.A.B.E., as well as being the founder of the UK Actors Tweetup. Angela is also an acting coach and has worked with dozens of actors on the business side of being a professional actor. A regular face on television in Australia for Queensland's Best Living, and often in films screened in cinema and at film festivals, she completed an advanced diploma in Method Acting, and then went on to train at Ecole Philippe Gaulier in Paris. When she isn't acting you can hear her doing various voiceovers in her native Aussie accent with credits including this year's promos for "I'm A Celebrity", and clients BP, Singapore Airlines, Macleans, PPS Mutual and Dyson to name a few (as well as hundreds of others).
Get all of your acting questions answered by peers and experts on the Backstage Community forums!
The views expressed in this article are solely that of the individual(s) providing them,
and do not necessarily reflect the opinions of Backstage or its staff.