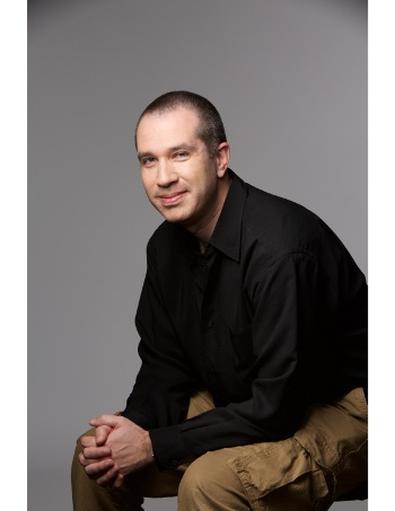 Matt Senreich has a pretty sweet gig: He gets to play with toys for a living. Along with actor Seth Green, John "Harv" Harvatine IV, and Eric Towner, Senreich founded Stoopid Buddy Stoodios, the company behind Adult Swim's long-running "Robot Chicken," Crackle's "SuperMansion" (which was recently renewed for a second season), and an upcoming Netflix show.
You and Seth started with web shorts. Do you have any advice for taking a property from the internet to traditional media?
We made something we wanted to make, and made it as awesome as we could. It's being passionate and believing in what you know is good. We never intended to pitch it beyond these shorts. I turn to Rachel Bloom as an example. She created a video called "Fuck Me, Ray Bradbury." From that, we brought her in and she became a writer on "Robot Chicken." We were in the room when she got the call about "Crazy Ex-Girlfriend." She stuck to her guns. If you make stuff you believe in, it comes across.
READ: "Rachel Bloom's 'Crazy' Ride to a Golden Globe"
Why create a studio and expand?
Adult Swim called us "Saturday Night Live" with toys. The number of actors we have on our show and access to so much talent—but we had no avenue to create with them. This place just started out as wanting to play.
You and Seth work quite a bit with the voice talent.
We're the ones directing every time. We're going into our ninth season and we're always in the voice booth, unless Seth has another commitment. We like having that intimate interaction. We're bringing on actors to play people they wouldn't normally play in a live-action scenario. In "SuperMansion" we have Chris Pine playing our most ridiculous bad guy ever. He just got nominated for an Emmy against Trey Parker and Matt Stone and Seth MacFarlane. It's the same with Keegan-Michael Key.
Do you have advice for voice actors?
Two things: It's less about the silly voice you create than the way you act in that voice. If you don't get the emotion across, it's lost. You need the belief that this character is real, even in the silly. Second, Bob Bergen is an animation teacher and he's amazing. He's done a ton of voice work on "Robot Chicken" for us, and he gives all these pointers. He has classes; take them if you can.
What have you learned about directing voices?
I learned don't say "louder" and "faster." That doesn't really express what you want out of an actor. If you want the person louder, why do you want them to be louder? That gives motivation to the actor on how they're going to recite each line and the way they project the voice. It's all about making you laugh within the booth based on the dialogue you wrote.
Check out our television audition listings! And for tips on warming up your voice, watch below!