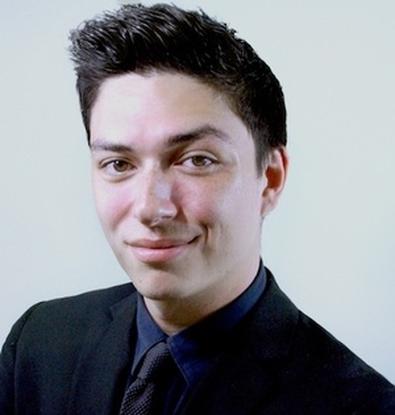 The holidays bring feelings of happiness and warmth, but if you're in entertainment, the holidays are when the industry slows down. Auditions get scarce and events start to thin out. Being an optimist, I find this time is the best to revamp and focus on all your press tangibles so you're ready for the next year. Here are seven things you can do during our slowest season.
1. Get new headshots. With the new year quickly approaching, it may be time for some new headshots. Because the industry is slower during the holidays, you may be able to get better deals. Stick with color headshots and don't overdo it with the Photoshop—you don't want to be unrecognizable when you meet the casting directors.
2. Update your website. Comb through and update your images and edit your biography—you want to keep it as up-to-date as you can. Also, make sure you make contact information very visible and hard to miss—you want to capitalize on all traffic.
3. Catch up on your social media. Go through your Facebook and Twitter accounts to make sure your work has been posted and that you've gotten back to contacts that've messaged you.
4. Touch base. The holidays give you a great excuse to follow up with industry executives who you may have lost contact with. Send over a "Happy Holidays" message and plug-in a brief update on your current work and some future projects you're working on.
5. Evaluate your agency. Before pilot season returns, now is a great time to evaluate your agency and the feedback they've received from casting directors. Because of the down time during the holidays, you'll have a chance to focus on bettering your craft.
6. Revamp your branding. Prior to the new year, you will want to evaluate your branding and look. Branding encompasses everything from your aesthetics to the overall image you're trying to publicize. Getting typecasted as the "girl next door?" You would be surprised how a set of new headshots and a different color scheme on your website could change that perception.
7. Edit your EPK. It's that time again to edit your electronic press kit and get your images set up. Your EPK shouldn't be very long, in fact, you want to condense it and amplify the most important press clippings, interviews, and red carpet pictures.
Garrett O. Thomas has been working in public relations for several years. He lived in Tucson, Arizona where he focused on restaurant publicity, combating restaurant foreclosures during the economic recession in 2008.
Eventually, he moved to Houston where he began working in technology publicity. Promoting software and online publicity integration for Fortune 500 companies. After handling more than 12 contracts and overseeing hundreds of thousands in contractual agreements, he decided that he wanted to progress his career into the entertainment industry.
He got a job as a celebrity publicist for Def Jam artist, Jeremih in New York. While Garrett collaborated with Def Jam and CAA, Jeremih received a Billboard Awards 2012 nomination for Top R&B song. From that point on, Garrett has worked with musicians, actors, and producers, promoting brands and educating them on his publicity knowledge and increasing his reach into a variety of areas in the entertainment industry.
You can follow Garrett on Twitter and friend him on Facebook!