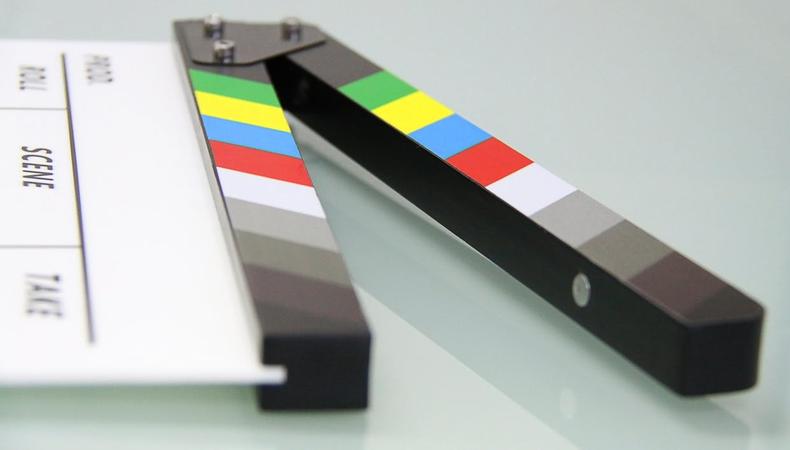 This week at Backstage, we're all about commercials. Of course, as an actor, you care about actually getting cast in a commercial, which is why we created an exhaustive guide for just that: How to Get Cast in a Commercial.
If you don't have time to crack that guide just yet, though, we've also rounded up a one-stop (commercial gig) shop for you, all about the audition process for commercial jobs. Sometimes acting is acting, but other times—like when it comes to booking a commercial—there are distinct differences that you need to keep on your radar. Check 'em out below!
Dialogue-free auditions require extra imagination.
"Picture where your scene might come in the actual commercial. Start watching commercials and notice all of the scenarios of people just walking or looking or smiling or holding a product or eating—think of all those vignettes of people looking at products on shelves or walking in the woods while the off-camera voice talks about a pill. If there is a story board, look at it to see how your moment fits into the whole commercial to help you to visualize better.
"Then picture the meat counter. Really see the different types of meat there. Or visualize the sunset and use your sense memory to feel as if you are there. Feel as though you are standing in the woods. Create your reality just like you would for any other acting scene." —Cathryn Hartt, Dallas-based acting coach, founder of Hartt and Soul Studio, and Backstage Expert
The product is first and foremost.
"When you're casting a commercial, you become a part of the product, so you're not just selling yourself. The product is No. 1, whereas if you're doing a dramatic piece, it's more about the inner workings of the actor and being believable in that way. Of course, we have to believe you like the product." —Ellen Jacoby, Miami-based casting director and Backstage Expert
Don't be scared to break the fourth wall.
"In commercials, a lot of it is just expression and personality if there is no dialogue. You break the fourth wall. A lot of times, you're talking right to the camera. You have to be able to create that space. What I teach in my workshops all the time is how to be in the moment. A lot of people just aren't prepared to be in the moment in commercials, and then they don't know how to use the camera." —Stuart Stone, Los Angeles casting director and Backstage Expert
Focus on your energy above all.
"Pay attention to the sales clerk the next time you go to buy something. Would you rather make a purchase from someone who is enthusiastic or just 'ho-hum' about their product? You want to make the sale in your audition, so turn it on!
"Read the copy as if you are talking to your best friend. Make sure you are sincere, honest, and believable. Now add energy and you're two steps closer to landing the job." —Denise Simon, acting coach, career consultant, and Backstage Expert
You're ready! Check out Backstage's commercial audition listings to get in on the action!