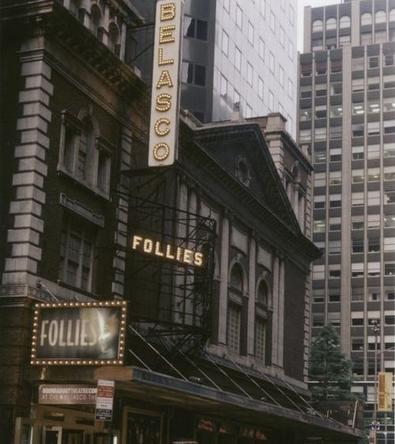 Jennifer Ashley Tepper—New York theater historian, producer, and director of programming at Feinstein's/54 Below—is shining the spotlight on Broadway's secrets once again. "The Untold Stories of Broadway, Volume 3," the latest installment of her acclaimed book series through Dress Circle Publishing, will hit bookstores Nov. 15.
We asked the Backstage Future Broadway Power player to share some of the stories and tidbits she gathered from her hundreds of interviews with Broadway professionals. Check out an excerpt from Tepper's new book below: 10 facts about the Belasco Theatre, which will play host to new musical "Dear Evan Hansen" this fall.
Haunted Theater
More ghost sightings happen at the Belasco than at any other Broadway house. Among the ghosts is a woman in a tattered blue gown who has been glimpsed for decades. Everyone from Laura Linney to Patti LuPone told me their ghost stories about the spookiest theater in New York City....
The Belasco Apartment
David Belasco built a 10-room apartment above his theater on 44th Street and lived there from 1909 to 1931. A small rickety elevator brought guests up to this lavish abode that included a bedroom, a dance floor, a steam room, a library, and even a water fortress called the Grotto. There was a peephole so Belasco could spy on shows downstairs, Japanese wall panels that hid pornography, a pew from Shakespeare's church, and a chair that once belonged to Napoleon. After Belasco died in 1931, the apartment fell into disuse and was abandoned. In 1955, the Shuberts rescued a large amount of décor and used it to create the 'Belasco Room' in the Sardi's building. Today, the space sits empty. Except for the ghosts....
Husband-and-Wife Flops
In 1946, three back-to-back plays written by husband-and-wife teams ran a total of only 15 performances at the Belasco! During this season, theatergoers in the know nicknamed the house "The Fiasco."
Pioneer in Theater Lighting
Belasco was personal friends with Charles Lewis Tiffany, so the theater is filled with colorful original Tiffany designs, including glasswork and fixtures. The Belasco also opened with an unprecedentedly impressive lighting setup for Broadway, including an extensive dimmer board that could create numerous effects and footlights that were hidden rather than in plain sight of the audience.
READ: "54 Below's Jennifer Ashley Tepper on Cabarets, Honesty, and YouTube"
Clifford Odets
Two landmark Clifford Odets plays, "Awake and Sing!" and "Golden Boy," received both their original productions and notable Lincoln Center revivals at the Belasco. In total, nine Odets productions have played the house.
Musicals Are Rare
Only 19 musicals have played the Belasco in its 109-year history. "Dear Evan Hansen" will be the 20th. When his theater first opened, David Belasco declared that it was a place for drama and that "musical comedies" would not be done there. Its musical productions since have included "Oh, Calcutta!" (during which time the ghosts disappeared and house staff hypothesized that the nudity scared them away), the original Broadway production of "The Rocky Horror Show" (which closed after only one month and caused the theater's boxes and orchestra section to be destroyed), and the recent hit revival of "Hedwig and the Angry Inch."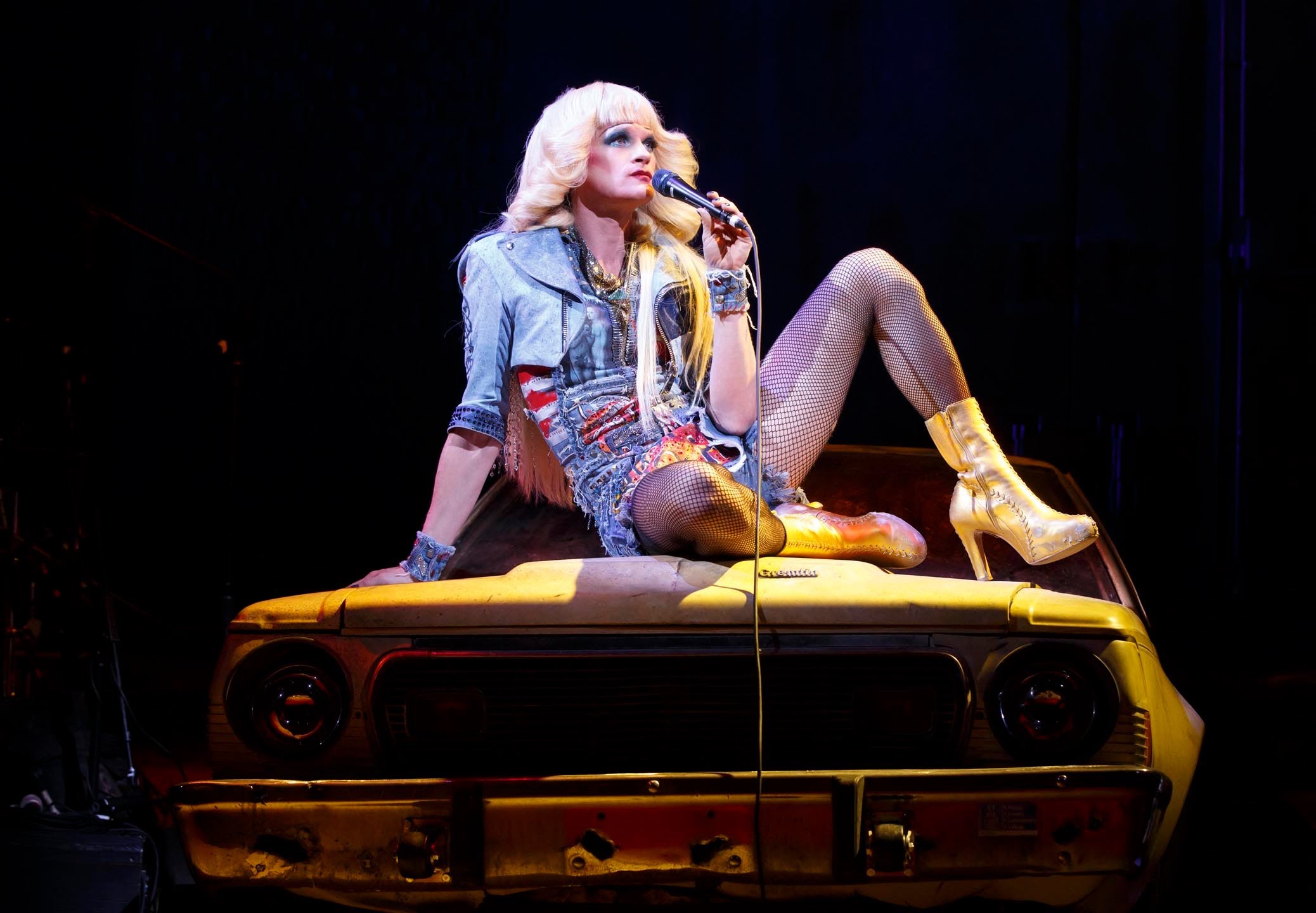 Neil Patrick Harris in "Hedwig and the Angry Inch."
Cavernous Sub-Basement
Because Belasco's Broadway theater on 42nd (the New Victory today) had a giant elevator and sub-basement that could accommodate a surprise appearance by Houdini and his elephant, the 44th Street theater was equipped with the same. Over the years, the humongous space has been used as everything from an orchestra pit to a recreation area with ping pong tables to an inventor's lab for Belasco.
Famous Actors
A framed sheet listing notable actors who tread the boards at the Belasco under the direction of the man himself sits backstage right. Among these are George Abbott, Lionel Barrymore, Humphrey Bogart, Katharine Cornell, Cecil B. DeMille, Fredric March, Antoinette Perry, and Mary Pickford. Other distinguished performers who played the house in the first half of the 20th century include Noël Coward, Ralph Fiennes, Uta Hagen, Judy Holliday, Elia Kazan, Bert Lahr, Walter Matthau, Sanford Meisner, Al Pacino, Bill "Bojangles" Robinson, and Ethel Waters.
Extreme Realism
A few shows at the Belasco featured actors cooking real food on stage so that the smell would waft over the audience, creating an immersive effect. One show had a fully functioning laundromat on stage, and another had the most realistic rain effect yet seen on Broadway. For yet another production, Belasco had his carpenters rent a room at a brothel, and then literally carve that room out of the building and place it on his stage to create a truthful setting!

Separate Entrance
The Belasco was the last Broadway theater to have a separate entrance in use that was originally intended for lower classes to reach the balcony section. Many historic theaters were built with these in place to encourage segregated seating, and so that black audience members would not mingle with white audience members.
Shortly after being elected President of the United States, Barack Obama brought Michelle Obama to a performance of "Joe Turner's Come and Gone" by August Wilson at the Belasco. This fulfilled a promise he had made to her that when the election was over, he would take her to a Broadway show. Immediately after this production, the last separate entrance on Broadway was permanently closed.
Looking to act on the New York theater stage? Check out our Broadway audition listings!
And check out Backstage's YouTube channel for advice from theater professionals: