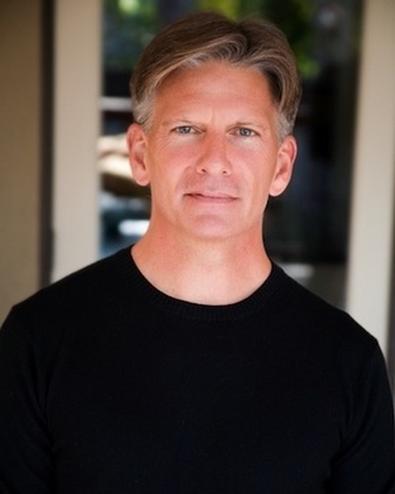 We all know that we are in a global business, with our movies and television shows being shown all over the world. But distribution is only a part of the picture. Globalization pervades every part of our business—including casting.
If you're reading for a pilot or a good role in a film, you're not just auditioning against the 30 or so other actors that you see in the waiting room. Besides, going out to all of the major U.S. markets, chances are the breakdown has been sent to agents and managers in Canada, Mexico, England, Australia, and New Zealand among other actor rich countries.
So, how do you compete with the world? Here are three things to focus on that could increase your chances of booking, no matter the competition.
1. You need to be totally unique. Yes, this is always true, but even more so when you're trying to break out from potentially hundreds of actors from all over the world! Every moment of your audition needs to show the specific energy and life that you have to offer the role. No generic shtick accepted and no decision should be included that isn't fully explored through all three sense doors: body, mind, and heart. Actors who feel that the information that the mind offers is enough to win the role aren't even in the game. The mind offers logic, order, safety, and opinions. If you stop there, which too many actors do, you won't have instilled the role with the feelings of the heart and the energy of the body. Go deeper and deeper. The writing these days—especially for television—is better than it's ever been. That combined with the fact that you have time to prepare, means that casting is expecting more of actors now than they ever have. That means you need a way of working that allows you to peel the layers of the onion all the way back to the core, so that the rawest and truest parts of your heart and soul can bring the words on the page to compelling, fascinating life. There's nobody in the world who can beat that.
2. You need to understand text. The training that American actors receive in text analysis, even in some of the better conservatory programs, tends to lag behind text training in the drama schools in Europe (England in particular) where there is a great deal of emphasis put on the written word. In this country the training tends to be more immediately performance-based. If there are actors around the world who are able to find things in the text that make their auditions more interesting and intelligent than yours, they will book the roles—and that's exactly what's happening.
I started my career in this industry as a development executive and have a great passion for writers and script. I remember working with writers and encouraging them to only write the script to 80 percent—to leave 20 percent for the director's vision and the actor's performance. Good scripts are written this way and smart actors know how to find that 20 percent and know what to do with it. They recognize what the writer has written, they recognized what the writer has intentionally not written. From there they see what they can add to the facts of the script and how to bring the unwritten to life.
I love to teach text work in class; it's so necessary now and gives the actor a real advantage. But, it's all just meaningless mechanics unless you read. So many actors I know don't include reading as part of their lives—and their work suffers for it. How can you claim to be a storyteller, as so many actors do, if you don't know how a story is built? Almost every acting journey starts with the written word, and if the only time you read anything with any sense of alertness or curiosity is when you are reading your sides for an audition, your audition won't have much intelligence or insight.
I train an actor who reads one hour of fiction every day as a discipline. It ignites his imagination and reminds him how important great writing is, and has given him a great appreciation for why writers choose the words they do. His work, which often books, is always rich and surprising.
Read, just read everything!
And if you're reading plays or screenplays, great. See if you can do so without performing the roles. Just read the story, ally yourself with the writer and his/her journey, understand their rhythm and structure, appreciate their word choices and overall use of language. In this way, you'll feel like you're working with the writer and the writing when you're preparing an audition. You'll realize that the writer has done more for you than you thought, and you'll get some excellent guidance as to exactly what parts of you to bring to the piece in order to turn those lines into a three-dimensional human being. Text is becoming the deal breaker. Read and learn!
3. Be a compelling presence in the room. This is certainly not a new idea; we all know that this is important, and I've written extensively on the topic. Because there are so many varied people in competition for roles these days, it is essential that you establish yourself in the room as the one who is the strongest and most "set-ready."
You are who they are hiring. Not your work, but you. Even if you only have a short time in the room, it's important that you feel like you belong there—that you run the room with authority, that the people in the room feel like they're in good hands.
It's important to remember that the room isn't about you, it's about the people who are watching you. It's your job to connect in the strongest, most compelling way before, during, and after your work. It's important that the people in the room feel better because you were there, that they liked you for the short time that they saw you.
People hire people they like and I have been in rooms where the top picks talent-wise lost to the person everyone liked better. Our business is no different from any other in this way. And now that so many auditions are being put on tape and you may find yourself in less rooms that in the past, it's even more important to connect and score when you are.
As I have noted, these three points aren't new, they have always been important components of a successful audition. But, now that you're auditioning against the world and the playing field has never been larger or more competitive, it is essential that your skill level in these three disciplines be higher than ever before.
In today's global environment there is no room for anyone who is not impeccable in every aspect of the art of auditioning and the craft of acting. For the serious and the dedicated, this is an amazing time.
Like this advice? Check out more from our Backstage Experts!