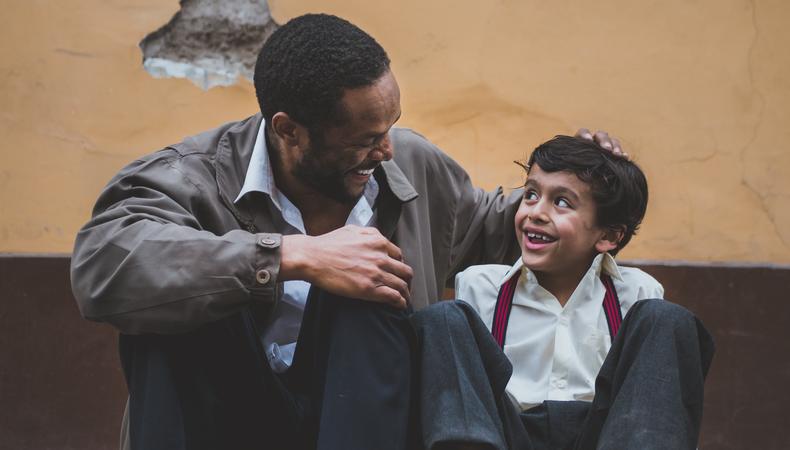 In my experience, many people aren't aware of the power their words can have. This is especially true for parents, and even more so for parents of young performers. As the caregiver and primary figure in a child's life, a parent's attitude and actions make a significant impact on a child actor's confidence and success. As a mother myself, I've certainly said the wrong thing to my children many times because I thought I was helping.
As a mother myself, I also know you want the best for your child. But remember that while some things you say may seem helpful, they can be damaging. Below are five seemingly-helpful phrases it's easy for you to offer your child actor but that should be avoided at all costs. If you've said them before, forgive yourself and remove them from your vocabulary for the future.
1. "Practice in front of a mirror."
I've worked with hundreds of kids over the years and when a child tells me they were coached to practice in front of a mirror, it makes my skin crawl. In acting, you must know your lines and say them as if it's the first time you've ever uttered them. Each time your child take the stage or the camera is ready to roll, he or she is experiencing something for the first time—so how does practicing in front of a mirror help? This practice only reinforces that your child is an actor who is rehearsing lines and mimicking facial expressions, an incredibly inorganic way to approach the material.
2. "You'll get the next part."
It hurts when a child doesn't get something they wanted. To ease the pain, you may think you're helping by telling your child this white lie. But telling them something you do not know to be true will hurt them more. If you say they'll get the next part and it doesn't happen, your child will learn to distrust you in the future. It's hard to see your child face rejection but you can be a great mentor and role model during let downs by listening and helping them to stay optimistic about future opportunities. Your best approach is to help them find the good in every outcome.
READ: How to Deal With the Stress of a Last-Minute Self-Tape for Your Child Actor
3. "You look fat on camera."
In an industry that puts so much emphasis on what someone looks like and with kids believing they have to be model-thin to be a star, this is one of the most dangerous things you can say to your child actor. Children are growing and developing for many years; their bodies will change throughout their lives, especially in adolescence. If you've noticed a change in your child's body on camera, don't address it directly. If you're truly concerned, let your child's doctor evaluate it.
4. "Look into the camera when taping with a reader."
Casting directors are increasingly using video auditions to screen young actors these days. This can be beneficial as it reduces travel time and expense, making the first audition process more efficient for everyone. When self-taping, the actor needs to connect with the reader sitting and standing to the side of the camera so he only time the actor should be looking directly into the camera is when slating or if the instructions say to do so. Remember they're not acting; they are making a connection with someone while trying to make something happen in the scene.
5. "You didn't try hard enough."
Your child may not have gotten the role because they were too tall, too short, didn't have the right features, or simply wasn't what the casting director wanted. It may have nothing to do with their effort. There is so much that's out of one's control in this business. If your child didn't book the role, the worst thing you can say is, "You didn't try hard enough." Of course they did. Most of the time it's not the best actor that gets cast, it's the right actor.
You want to help your child and have them succeed but you may not always have the right answer when the moment is tense and your child is hurting. If you're not sure what to say, say nothing except that you love them and are proud of their efforts, the most important message a parent can share with any child.
Check out Backstage's kids auditions!
The views expressed in this article are solely that of the individual(s) providing them,
and do not necessarily reflect the opinions of Backstage or its staff.