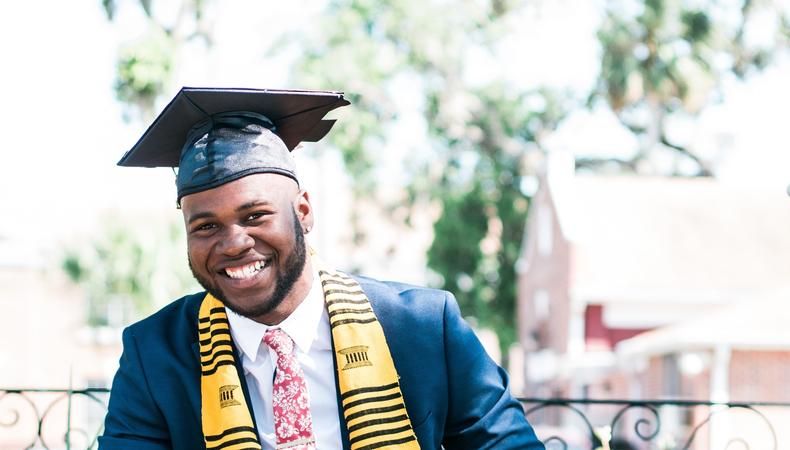 In the not-so-distant past, I graduated from drama school full of excitement, anticipation, unbridled talent, and delusion. It's fair to say I had a slow start to my acting career. There wasn't any particular reason why—I had done well with my studies and had a strong showcase. But as with most things in life, there were many forces at play and it took a couple of years before I started regularly booking jobs.
I also needed to make—and learn from—some mistakes. We all make mistakes and that's usually when we learn the most powerful lessons. The truth is that no amount of audition technique work at drama school or articles about the industry can fully prepare you for the trials and tribulations of being an actor. Therefore, in an effort to augment some of the things you've already been told, here are a couple things I wish I'd done or known as a new graduate.
Focus on your life, not just your career.
If you are happy in life and positive in your outlook, you're more likely to embrace the breakthroughs when they come and keep toxic thinking at bay.
Celebrate the success around you, not just your success.
Trust me, it all comes out in the wash and genuine positivity stays with people.
It might take a while to book your first gig.
This will be true for most graduates regardless of talent, looks, or effort. Everyone is different, and even some of the most well-known actors, directors, and creatives have taken a while to get off the ground. There isn't an infinite amount of work out there and others have had years to build their careers. Start creating your own work as soon as you can and get to know people. Who do you want to collaborate with? What are you passionate about?
READ: 27 Actors Who Achieved Fame Later in Life
Remember that you're not fully trained yet.
Sanford Meisner famously said that it takes 20 years to become an actor. This seems about right to me. Here I am, 20 years after my first gig, and I'm still making new discoveries about my process. In the meantime, take heart. Look at people like Morgan Freeman, Connie Britton, Jane Lynch, Judi Dench, Ty Burrell, Samuel L. Jackson, and much of the cast on shows like "Orange Is the New Black" and "Mad Men." So many great actors have toiled for years before things took off. Stay available, stay healthy and fit, take classes. Keep working on your instrument and read as much as you can. Make sure you're ready when the time comes.
Find three sources of income.
If one income is slow, you have others to back you up. For the last fifteen years, I've mostly balanced my work as an actor with that of a voiceover artist and teacher. Others have small businesses, work in the industry as runners or assistants, drive for Uber or Lyft, are lucky enough to own a house they rent out, have part-time jobs, work at local cafes, etc. Whatever it is, find three sources of income and balance them. If you take any of my advice, make it this.
If your energy, attitude, and talent are nurtured and encouraged, and if you match it with hard work and courage, you will be successful. I have no doubt about that. What you won't be able to control is what form that success takes. Don't try to control your outcomes. Instead, take care of your process, be patient, and enjoy as much of it as you can.
And of course, congratulations on your graduation.
Jamie is an actor, director, and acting coach who divides his time between Los Angeles, New Zealand and Australia. As an actor, his TV and film credits include "Underbelly Land of the Long Green Cloud," "Crushed," "Westside," "Anzac Girls," and much more. Jamie has coached and directed for Theatre of Arts in Hollywood, Actors Centre Australia, NIDA, Griffin Theatre Company, North Shore Drama and Ensemble Theatre in Sydney. Jamie trained at NIDA and has privately coached many actors in acting, audition prep, text analysis, showreel production, new media writing, on-camera, and voiceover. For more information about Jamie, visit his website www.jamieirvineactor.com or Facebook.
Get all of your early-career questions answered by peers and experts on the Backstage Community forums!
The views expressed in this article are solely that of the individual(s) providing them,
and do not necessarily reflect the opinions of Backstage or its staff.