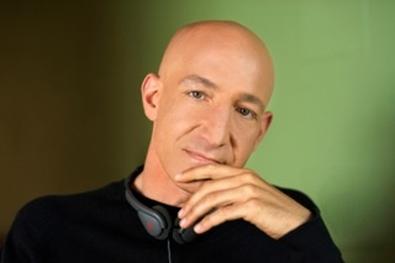 Here's why most actors don't get re-hired by directors. They only know how to incorporate a direction if it makes sense for the scene. What actors need to understand is that directors aren't looking to see how well an actor fits a direction to the scene, or makes the direction work with the scene. We're looking to see how well the actor can turn the scene into what we want it to be.
Horrifying as it may be to actors who cling to the actors' process, if they want to be hired, re-hired, build their career, and work over and over again, they will apply the director's direction no matter how little it seems to fit the scene. The clever actor will not only be able to do this quickly and easily, but they will do it eagerly. They will do it as if the whole thing is a game they were born to play. Here are three ways to make a director want to work with you again and again, recommend you to all of his or her director friends, and, ultimately, make you a star.
1. Play the direction, not the scene. When given a direction, instead of looking at the script and trying to figure out how the direction fits the scene, use the scene to play the direction. Instead of trying to make the direction fit your pre-determined line readings, let it determine what your line readings will be. Think of it as cinematic improv.
2. Recreate your character, not your moments. Given the number of takes required when filming, the only way to keep what you're playing fresh is to recreate your character, while letting your moments be fluid. Moments don't dictate character. Character dictates moments. Character dictates everything.
3. Options, options, options. If you're working for a real director, he or she has one mission going into editing: to have as many options as possible. If you can keep your character consistent while playing different emotional intentions every time, you will be the actor with whom the director is constantly saying he or she wants to work with again and again.
What makes a clever actor clever? If the scene is written as bitter and sarcastic and we want it played as nervous flirtation, the clever actor will convince us someone is getting lucky that night. If the line is "I hate you," and we want it delivered as heartbreak, the clever actor will have the audience weeping over the fact that his or her character is in so much pain that they've been driven to be cruel.
But don't take our word for it. We're just the people who have final say on casting.
John Swanbeck directed the existential film comedy "The Big Kahuna" starring Kevin Spacey and Danny DeVito. He is currently scripting a new comedy with the original writer of Tim Burton's "Frankenweenie." His stage productions have appeared in New York, Chicago and Los Angeles. His highly acclaimed e-book for actors "John Swanbeck's: How to Steal the Scene & End Up Playing the Lead" is available now on Amazon and iTunes. His company BlueSwanFilms is producing the animated series "The Daily Life of 'Pants' " set in Los Angeles and the live comedy show The BlueSwanFilms Traveling Comedy Show. For John's on-camera workshops email asst@blueswanfilms.com. You can follow John on Twitter @CleverActorTips and visit BlueSwanFilms.com.
Inspired by this post? Check out our audition listings!