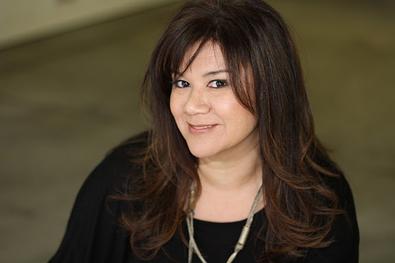 Your teachers, mentors, friends, casting directors have trained you, taught you, listened to you, and brought you back over and over again because you're terrific in the room. But there are always some things you wish they'd told you sooner.
1. "No" does not equal failure. Casting is working at a heightened pace - creating a family, recasting because the male role became female, the location changed for the role due to budget or local hire, executive orders, nepotism - do you get the picture? It's not about you. Casting directors are not required to give you closure or cushion the blow. So, what will they do? Though you weren't right for the role, you were so prepared and confident and brought something unique to the character that they added a role just for you. They loved you so much because you were personable and professional that they remember you and bring you in for another show they're casting and tell their casting/director/producer friends to meet you.
2. Take big risks. You got the appointment because you satisfy the role. But standing out in the room and landing the role, requires more than satisfactory choices. You didn't play it safe by choosing this career. What's the rhythm of the dialogue? What's happening in-between the lines? What is the world you are creating? What do you want from the other person? And make it bold. Again, it's not about you.
3. Work smart. What's your goal? What's trending? How does it fit your brand/casting? Who knows about what you want to do? Where are the gaps artistically and in business and who can help you fill them?
4. Nurture your love of your art outside the business. It matters that you are a fully developed human being. What are the other things you have in your life which bring delight, purpose, challenge and growth? We are all more than our resumes, and that person is the one we want to know about in the room and on set for the next three months. So try something new or revisit some long lost passion and tell us about it when we ask "Tell me a little bit about yourself."
5. Mom was right! We never hear about struggling doctors or struggling attorneys. Mom begged us to get a business degree or take a class, but most us decided, "I don't think that way. I am an artist. I'll never use that degree." There is a real way to earn money, pursue your dream, and still have the creative life you deserve. Acting is your career. Bartending, teaching pilates and yoga, or dog walking may help create schedule flexibility and supplements to your career, but they are NOT the reason to change or cancel an appointment. Your reps tell us you're sick. We know better because of social media. If you have your team already – agent, manager, attorney - listen to their guidance. You have chosen them. If it doesn't work over a realistic period of time, then consider a change. You are the CEO of your corporation and its star.
6. Be like the reed. Ever have a day when you get to your appointment and find out there were notes never received, new sides, and awkward camera set up, and an extended wait time? How can we do our best under such circumstances? Be flexible, and keep it positive. Look, stuff happens every day that's out of our control, but how it's handled is what will be remembered.
7. My reader was a zombie. A tough room = A chilly reception. The audition process is already awkward without these additional bumps in the road. Still, it's your job to create your environment and show us what you've carefully prepared. An Academy Award-winning actor once told me she made a game out of it. The goal was to get the reader to look up. It's still about connection and taking it off of yourself.
8. Yes, your degree counts. It shows steadfast determination. But class is how you keep sharp, develop additional skills, and stay current. Be open to taking selective classes or seminars continually. Training never ends.
9. Tell a friend. Refer people for jobs you can't work. It always comes back in a positive way.
10. No car = no work. If you're in L.A., for Pete's sake, have a working car!
Caroline Liem is a casting director, audition coach and teacher based in Los Angeles. Her highly acclaimed film/TV audition and text analysis classes have been taught throughout the U.S. both privately and at universities. She has cast indie films, studio features and television pilot/series for Disney Studios, Warner Brothers, Sony, Paramount, Twentieth Century Fox, ABC, CBS, NBC, WB, and Fox. You can see her latest casting on Nickelodeon's Parental Discretion with Stefanie Wilder-Taylor. You can find more information on Caroline and classes at www.CarolineLiem.com and like her on Facebook and follow her on Twitter @CarolineLiem.