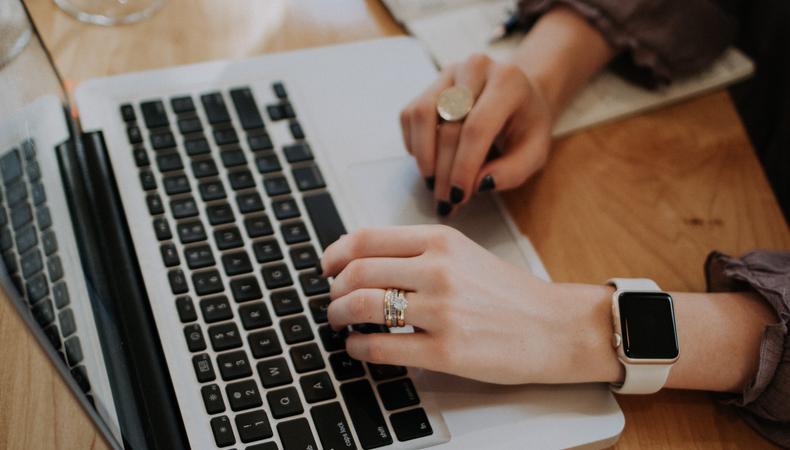 When I applied for an O-1B visa to the U.S. my chances of proving to a government agency that I possessed extraordinary abilities as an actor seemed slim. Three Manhattan lawyers told me that my case was less than a slam-dunk while a fourth was only slightly more of an optimist. My fate, it seemed, was in my own hands. I was the one who envisioned myself climbing a step ladder and slapping Adam Driver in a Hilton Als-acclaimed reinterpretation of "Miss Julie" on Broadway. How would I make the visa authorities see that, too?
Here is a handy guide to help you do exactly that. If I, a mostly unknown actor from a fishing town in Sweden, can go from having little chance to having my petition approved within a week after submission, then so can you.
1. Sponsors
The ideal sponsor is a U.S.-based employer that petitions the visa lords on your behalf. Think managers, agents, theater companies, etc. The sponsorship, in this case, is an exclusive professional relationship: You would work for or through the sponsor for as long as the visa is valid.
For a more freelance experience you can always ask someone to act as a non-employer sponsor. This kind of sponsor signs a I-129 about a dozen times as your representative and has no real responsibilities beyond that. A potential employer may reach out to the sponsor to confirm some details about the visa, but that's about it. Under a non-employer sponsor, however, you'll definitely need some deal memos. What are deal memos, you ask, providing me with a brilliant segue?
2. Deal Memos
Deal memos or letters of intent are non-binding agreements made between you and potential employers to show the USCIS that you're in demand in America and, indeed, gigs galore await you. This may sound more daunting than it actually is. As a working actor, you've probably already developed connections with showbiz figures who operate in the U.S. and would be thrilled to bring you onto future projects.
For example, during my optional practical training (OPT), I worked with the Off-Broadway Writopia Lab Festival and the founder gladly signed a contract in good faith stating that I'd be able to do the festival every year that I lived in New York. This wasn't a huge commitment of course, but to the USCIS it was enough to demonstrate that I could line up work stateside.
3. Recommendations
Recommendation letters testify as to the depth of your talent. One of my own letters came from the executive director of the Actors Studio, where I had interned for about a year. In it, the director laid out her credentials, recounted the work I'd done, and shared her sincere opinion regarding the quality of my work. Don't be afraid to ask any industry figure in your orbit.
4. Press
The traditional way to receive positive press is by appearing in a production that receives critical interest and, as a result, accolades. How else can you rustle up some press? Reach out to your artistic community. You may be surprised by the number of friends and colleagues who have platforms through which they can promote your work. Obviously you know someone with a podcast. See if they would be interested in interviewing you about your next project or having you as a guest so you can subtly plug your work.
Contact different magazines. Both lesser-known and well-known outlets take submissions. Did you know that the Backstage "I Got Cast" column is made up of self-submissions? There is a vetting process, of course, but it's up to you to take the first step.
You don't have to be a household name yet. You just have to show that your name is out there, in the entertainment ether, and that the right people are talking about you. Everyone else will catch up soon enough.
5. Portfolio
A portfolio is an up-to-date compilation of all the work you've done in the field. This is the backbone of the petition. Show off your credits and awards. Drop the names of industry people who've worked with you. There's an angle to every point of your artistic career. The portfolio, ultimately, is the story of how you're kind of a big deal. The case officer who's reviewing it should feel like they'll probably see you in a big studio movie in a year or two, probably as the next Batman, if only they give you that stamp of approval.
As you can see, the journey of applying for an artist visa will involve a lot of community outreach and plenty of bureaucracy. At least it did for me. Don't despair if you don't get approved at first. Even petitions with major credits and big names attached get rejected. If that happens, take some time, rack up more credits, establish more working relationships, and try again.
Looking for remote work? Backstage has got you covered! Click here for auditions you can do from home!
The views expressed in this article are solely that of the individual(s) providing them,
and do not necessarily reflect the opinions of Backstage or its staff.