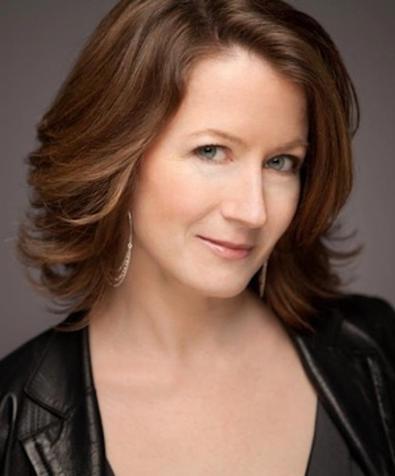 To the chagrin of many a Hollywood-based actor, production is booming in regional markets. Even with Governor Brown's recent extension of California's film tax credits, it's likely that productions will continue to shoot in incentive states like Louisiana, Michigan and Oregon, as they can be easier on producers' bottom lines and provide fresh new locations as a backdrop.
What does this mean for actors? Well, if you live in L.A. and you're not a celebrity, good luck getting cast on a series based halfway across the country. Producers shooting on location often hire only the "name" guest stars out of L.A., with all the smaller guest and co-star roles going to regional actors.
If you're a skilled actor in a regional production hub, however, your employability just might skyrocket. On TNT's "Leverage," producers originally budgeted to fly three or four actors to Portland per episode. The actual number averaged closer to 1.5, because the local talent pool was stronger than they anticipated. This means that Oregon actors have been getting seen for large guest roles, as well as all the smaller parts, for the past four seasons that we've been casting the show.
On every episode of NBC's "Grimm," we hire around five to twenty local actors, mostly co-stars, recurring roles and one-day guest stars. Seasoned actors are getting lots of face time with producers and directors, week after week.
In contrast, legions of their equally talented friends who took the plunge and moved to L.A. have yet to land an agent or read for anything substantial. A few are now moving back north, realizing they spent more time actually acting when they lived in Portland. In addition to "Grimm," "Leverage," IFC's "Portlandia" and the Hollywood films that come through town, the Rose City has a vibrant scene of its own. Actors toggle between film, TV, theatre, commercials, industrials, web series, indies and voice-over gigs. Many of them self-produce; an affordable prospect in a town where one-bedroom apartments often run for under $800 a month.
Furthermore, if you're a strong actor of diversity in a regional area, you may even be in higher demand. We struggle to find enough variety outside L.A. and NYC, so when someone good comes along, he or she can get snatched up right away. (By the way, if you're an exceptional actor of diversity who can work as a local in Oregon, we want to know about you.)
Finally, the quality of life reigns in a smaller market. Cheaper overhead means fewer hours at the day job. Shorter commutes mean more free time for family and fun. Less competition means you're a bigger fish in the ole pond.
You may miss the excitement of being in the epicenter, but if you're not getting enough opportunities, and the wind-and-grind is sapping your soul, perhaps a regional hub is worth considering. Trust me, if you roll into town with a long list of real credits and some serious chops, people will take notice.
Casting Director Lana Veenker began her career in London and, upon returning to her Northwest roots, founded one of the top location casting companies in the country.
She currently casts for TNT's "Leverage," with 64 episodes under her belt, and NBC's "Grimm," now in its second season. Gus Van Sant, Robert Benton, Guillermo Arriaga, Catherine Hardwicke, and Tim Robbins figure among past film clients. Commercial accounts include Nike, Apple, and Nintendo, and international campaigns from Shanghai and Santiago.
Lana is a member of the Casting Society of America and the International Casting Directors Network. She frequently lectures across the U.S. and abroad, most recently at The Actors Platform in London, IfiF Productions in Vienna, The Acting Studio in Berlin, Studio Bleu in Paris, and Prague Film School.
She has been featured in The Hollywood Reporter, USA Today, MSNBC.com, MTV.com, AccessHollywood.com, and Wired, among others. Follow her on Twitter @lanaveenker.