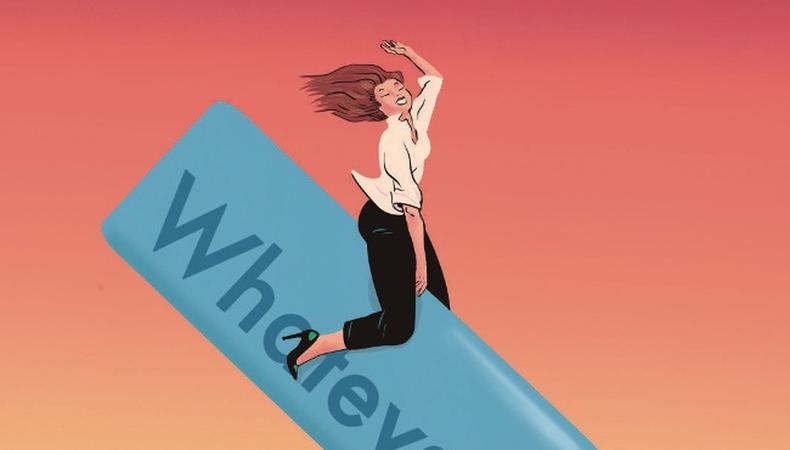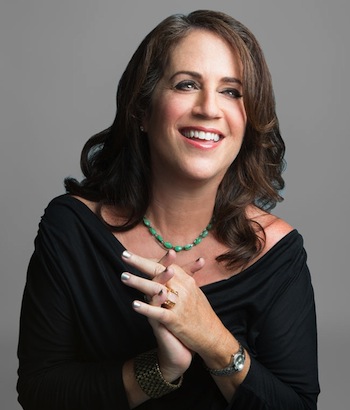 In another example of "think before you tweet—then think again," I'm here to warn you against blasting a tweet out there into the universe before you check yourself. Whether you're an actor, an agent, or even someone not in the business, please consider what you're about to say before you spout off something that could come back to bite you.
I inadvertently got into a Twitter conversation a few weeks ago. I had just finished watching "The Hateful Eight" and tweeted "Holy Moly! @TheHatefulEight is amazing! Congrats to producer @StaceySher and #QuentinTarantino." I got a response from an account I wasn't familiar with that said, "@marciliroff @thehatefuleight @StaceySher I thought it was horrible! One of the worst movies I've seen since Snowpiercer."
At this point I looked up who was hurling such a negative tweet. Turns out it was a talent agency in Los Angeles. I replied, "Clearly we don't agree on movies—as a talent agent I wonder why you'd respond 2 the producer this way @StaceySher." They responded, "@marciliroff @StaceySher just making conversation. :) I'm glad you liked it. The industry is diverse. Just sharing my thoughts." The agency's tweets have since been deleted.
Not only had this person spewed their negative opinion to me (which is fine; we all have different tastes) but had tagged the producer of the movie and the account for the movie, and insulted another movie along the way. In addition to "The Hateful Eight," Stacey Sher has produced and executive produced several movies, including "Pulp Fiction," "Erin Brockovich," and "Out of Sight," as well as hit television series "Into the Badlands," with another pilot going to series.
Of course you know where this is going. I ran into Sher last week at lunch at the swanky Soho House. She brought up to her lunch mates (two prominent television producers) how I had stood up for her "against some Twitter troll who was crapping all over my movie." They all wanted to know who would do such a thing. "A talent agency? Really? Do they ever want their clients to work again?"
I'm all for different opinions—it's an integral part of what we do. Yet there are so many other ways to express yourself rather than hateful, negative, and mean-spirited comments.
For my job, I need to see a lot of film, television, and theater. Some of it is truly horrible, but I can bet you that at least one of my friends either contributed to these projects or created it. As my mother taught me: "If you don't have something nice to say, don't say anything at all." That said, an intelligent and constructive dialogue is always welcome. Just remember your manners—and that other people might be paying attention.
Like this advice? Check out more of Marci Liroff's articles!
Known for her work in film and television, producer and casting director Marci Liroff has worked with some of the most successful directors in the world such as Steven Spielberg, Ridley Scott, Mark Waters, Christopher Nolan, Brad Bird, and Herbert Ross. While working at Fenton-Feinberg Casting, she, along with Mike Fenton, cast such films as "A Christmas Story," "Poltergeist," "E.T. – The Extra Terrestrial," "Indiana Jones and the Temple of Doom," and "Blade Runner." After establishing her own casting company in 1983, Liroff cast "Footloose," "St. Elmo's Fire," "Pretty in Pink," "The Iron Giant," "The Spitfire Grill," "Untamed Heart," "Freaky Friday," "Mean Girls," "Ghosts of Girlfriends Past," "Mr. Popper's Penguins," "Vampire Academy," and the upcoming "The Sublime and Beautiful," which she produced as well.
Liroff is also an acting coach, and her three-night Audition Bootcamp has empowered actors to view the audition process in a new light. The class spawned an online course available at Udemy entitled "How To Audition For Film and Television: Audition Bootcamp."
Visit Liroff online at marciliroff.com, follow her on Twitter @marciliroff and Facebook, and watch her advice videos on YouTube. You can also read her blog.