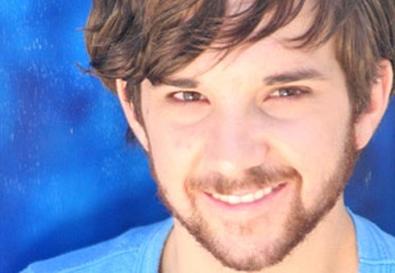 It's no stretch to say that actor John Morris has been involved in the fanciful world of "Toy Story" his entire life. Morris first voiced Pixar kid Andy, owner of Woody and Buzz Lightyear, at age 7, then reprised the role at 14. Now 25, he's returning to the fold for "Toy Story 3," set to hit theaters in June. The film has young Andy setting off for college; and in the same vein, Morris has also done a lot of growing up over the past decade and a half. The actor is currently auditioning for various roles in film and theater, as well as keeping an eye out for interesting voiceover gigs. But "Toy Story" will always hold a special place in his heart. "Before starting on the third film, I re-watched the first two films in a row," he says. "That was what got me really excited: that the story was going to continue."
Back Stage
: How did "Toy Story 3" come about?
John Morris
: They called me and said, "We're starting this process, and we'd love for you to come and read and be a part of it." I read for it again to see where my voice was. Returning to Andy was really interesting: I had grown up; he had grown up. It was about really getting myself back in the mindset of a teenager: what he's experiencing and what he's going through.
Back Stage
: Do you remember your audition for the first film?
Morris
: They had an open casting call; I would say there were roughly 100 kids in the call. The instruction was to bring a favorite toy. They wanted to see how we interacted with the toy, our imagination and creativity. I didn't just bring one toy—I brought an entire box of X-Men figures. [Laughs.] I threw them all on the ground and launched right in, creating the voices of the characters and stories.
Back Stage
: And was that your first project?
Morris
: My first project was actually a national commercial for Chevron. I was 6 years old. I'd always been an outgoing, gregarious little kid. Family friends just kept telling my parents, "You should really get him into show business. He's a ham." So I started a workshop in San Francisco called Judy Berlin's Kids on Camera, and through that I booked an agent and started auditioning and booked that first commercial.
Back Stage
: You did a lot of work as a kid, and you're auditioning quite a bit now. Did you take a break in between?
Morris
: I went to UCLA and I earned a B.A. in theater arts with a specialization in acting musical theater. During that time, it was really about training. It was about participating in UCLA theater productions. I wasn't auditioning as much, because it was more about education. I was in class from 10 to 6 and then would have rehearsal from 7 to 11.
Back Stage
: What advice do you have for younger performers looking to transition into grown-up roles?
Morris
: Developing oneself as a performer in all aspects and being well-rounded is absolutely something I recommend. Being able to sing, being able to dance. Dialect work. Having many monologues that you've worked on. I've been in auditions where they'll say, "One or two monologues," and then they'll say, "Do you have anything else?"
Back Stage
: Do you have a favorite voiceover artist?
Morris
: The Pixar casts have always blown me away. I would say John Ratzenberger, because he's been cast in many different Pixar films and created many different voices. He creates these individual characters that are so unique in their attitudes and their delivery. That range, to me, is very impressive and very inspiring.