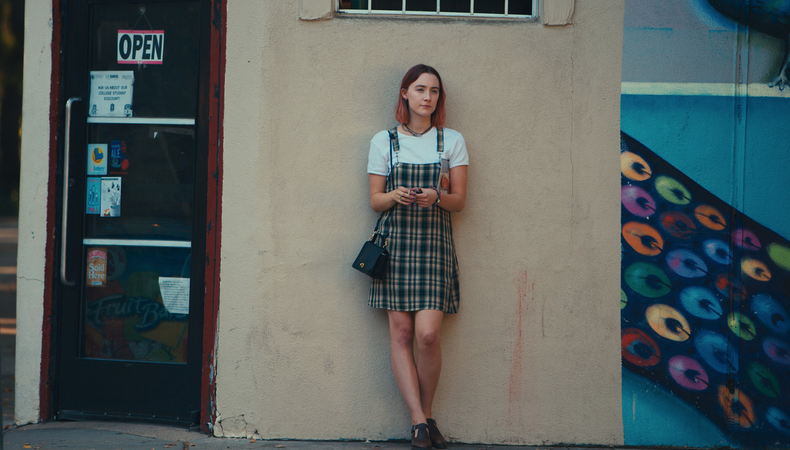 Hollywood and its favorite foreign press association celebrated the best of 2017's film and television at The Beverly Hilton in Los Angeles, California Jan. 7. Hosted by Seth Meyers and attended by industry A-listers wearing black in support of the #TimesUp women's solidarity movement, the 75th annual Golden Globe Awards overflowed with both glamour and candor.
Oprah Winfrey, recipient of this year's Cecil B. DeMille Award, spoke to rapturous applause about the issues on everyone's minds: representation in entertainment, free speech in the face of injustice, and women enduring in patriarchal systems. "I want all the girls watching to know a new day is on the horizon," she said. "When that new day finally dawns, it will be because of a lot of magnificent women, many of whom are right here in this room tonight, and some pretty phenomenal men, fighting hard to make sure they take us to the time when no one ever has to say 'me too' again. For too long women have not been heard or believed if they dared to speak their truth to the power of those men. But their time is up."
Winning big in the film drama categories—possible harbingers of Academy Award success—were best screenplay winner Martin McDonagh and directing winner Guillermo del Toro for Fox Searchlight Pictures' "Three Billboards Outside Ebbing, Missouri" and "The Shape of Water," respectively. "Three Billboards" then took home the Best Motion Picture – Drama prize, as well as leading drama actress Frances McDormand and supporting actor Sam Rockwell, bringing its total to four. McDormand concluded her acceptance speech by saying, "The women in this room tonight are not here for the food. We are here for the work."
Also taking home awards to match its stellar critical reputation was A24's comedy "Lady Bird," which claimed Best Motion Picture – Musical or Comedy and best actress in that category for Saoirse Ronan. Allison Janney of Neon's "I, Tonya" earned the supporting actress statue, while Gary Oldman of Focus Features' "Darkest Hour" and James Franco of A24's "The Disaster Artist" won for leading drama and comedy actor, respectively.
READ: Everything You'd Ever Need to Know About the Golden Globe Awards
New surprises and repeats of last year's Emmy Awards made up the Globes' small screen categories. Continuing its reign of major TV accolades was Hulu's "The Handmaid's Tale," winning statues for best drama series and star Elisabeth Moss. Sterling K. Brown of NBC's "This Is Us" became the first black actor to win the award for Best Lead Actor in a TV drama.
HBO's "Big Little Lies" also fared very well, winning four Globes, for Best Television Limited Series or Motion Picture Made for Television as well as stars Nicole Kidman, Alexander Skarsgård, and Laura Dern, all Emmy winners. In her acceptance speech, Dern said, "Many of us were taught not to tattle. It was a culture of silencing and that was normalized. I urge all of us to not only support survivors and bystanders who are brave enough to tell their truth but to promote restorative justice. May we also please protect and employ them. May we teach our children that speaking out without the fear of retribution is our culture's new north star."
Amazon's "The Marvelous Mrs. Maisel" and its star Rachel Brosnahan took home Globes, continuing the ceremony's tradition of recognizing new comedies. Brosnahan said in her speech, "There are so many women's stories out there that still need and deserve to be told. So as we enter this new year, please, let's continue to hold each other accountable and invest in and make and champion these stories." Aziz Ansari, in winning Best Actor in a Comedy for Netflix's "Master of None," became the first South Asian actor of that category.
Presented each year in the midst of awards season by the Hollywood Foreign Press Association, a group of less than 100 media journalists, the Golden Globe Awards have been recognizing filmmaking excellence since 1944. For a full list of this year's winners, visit www.goldenglobes.com. And for more from the frontlines of awards season races, visit www.backstage.com/awards-season.
Check out Backstage's film audition listings!