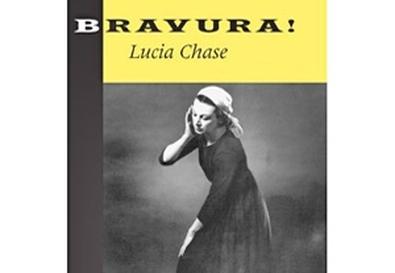 Coinciding with Lincoln Center's 50th anniversary this theatrical season, three new biographies of dance artists who made significant contributions, largely behind the scenes, to dance at Lincoln Center have been published. A magnificent biography of Martha Hill illuminates the dedicated dance educator's integral role in sustaining the threatened Dance Division at the Juilliard School when the illustrious conservatory took up residence at Lincoln Center. An examination of the life and work of Alfredo Corvino shows what a master ballet teacher he was, both as a longtime member of the Juilliard faculty and at the Metropolitan Opera Ballet School. While American Ballet Theatre is not headquartered at Lincoln Center, its annual spring seasons there, at the Metropolitan Opera House, have become one of the venue's signature offerings. A new book about ABT's famous patron Lucia Chase reveals what an important role this wealthy woman played in the establishment and development of the distinguished ballet company.
'Martha Hill and the Making of American Dance'
Though not a household name, even among members of the dance community, Hill was one of the most influential figures in the creation of the art form of modern dance, spearheading the historic Bennington College summer dance programs, the American Dance Festival, and the dance department at the Juilliard School. In "Martha Hill and the Making of American Dance" (Wesleyan University Press, 2009, 422 pages, $35), author Janet Mansfield Soares situates Hill's notable professional accomplishments within the heated context of the early days of American modern dance. While painting a provocative personal portrait of Hill, Soares makes the mid–20th century come alive with such titillating vivacity that one feels cheated not to have lived through it and envious of those who were there at the burgeoning of the brand-new art form.
One of the finest dance biographies I have ever read, Soares' work represents the perfect blend of colorful and pertinent factual details and larger contextualizing ideas. I was amazed at how quickly I whizzed through the lengthy volume and how much I learned about a topic with which I was already very familiar. If you know little about Hill and modern dance, this book will introduce you to fascinating information. If you know quite a bit about the subject, it will captivate you even more.
'Equipoise: The Life and Work of Alfredo Corvino'


It is impossible to calculate the enormous influence of and vast number of dancers who have been nurtured by Corvino, a beloved ballet teacher for many years in New York—at Juilliard, the Met Opera Ballet, and his own Dance Circle studio—and for the last 10 years of his life the ballet master for Pina Bausch's Tanztheater Wuppertal in Germany. He deserves a better biography. Written by Dawn Lille, "Equipoise: The Life and Work of Alfredo Corvino" (Dance Movement Press, 2009, 192 pages, $24.95) is a dull, choppy book that provides little insight into Corvino the man and reads like a dance-history textbook, with the events of his life used simply as excuses for the presentation of dry historical facts. Lille's exhaustive paragraphs of factoids are clumsily inserted into the narrative and impelled by simplistic contextual ideas that have very little to do with Corvino's story. Though one appreciates her attempts to provide cultural context, rather than lending momentum to her writing or offering compelling ideas to keep the reader engaged, they repeatedly pull the text off track and make for plodding, unsatisfying reading.
The really valuable parts of Lille's book are the two chapters near the end that describe Corvino's teaching, though they're sadly underdeveloped. The descriptions of his exercises, exactly how he taught them, and the principles guiding the proper execution of them are what will interest the serious dance reader. One wishes the book contained more of this kind of information, buttressed with quotes from former students perhaps, and fewer of those encyclopedic facts obtainable in any good dance reference work.
'Bravura!: Lucia Chase and the American Ballet Theatre'
I am always suspicious of biographies written by a close relative of the subject, so it was with caution that I approached "Bravura!: Lucia Chase and the American Ballet Theatre" (University Press of Florida, 2009, 368 pages, $36), an enjoyable book about ABT's founding patron and artistic director (from 1945 to 1980) written by her son Alex C. Ewing. While its lack of a bibliography, footnotes, or list of reference sources forces one to question its complete accuracy and the author's objectivity, "Bravura!" is an undeniably good yarn.
Written with a kind and caring tone toward all its characters and their endeavors on behalf of American ballet, the book offers great emotional insight without getting overly caught up in psychological analysis. The reader gets a real sense of what it felt like to work with Antony Tudor, for example, or to be involved with the haphazard, shockingly amateurish proceedings that characterized the formation of American Ballet Theatre (originally called Ballet Theatre). With ideal fluidity, Ewing weaves his mother's personal and professional stories into a thoughtful narrative devoid of any sense of compromised perspective. He has a real talent for personality description and portrays all the famous people in the book—even the less admirable ones—as multidimensional, sympathetic figures.