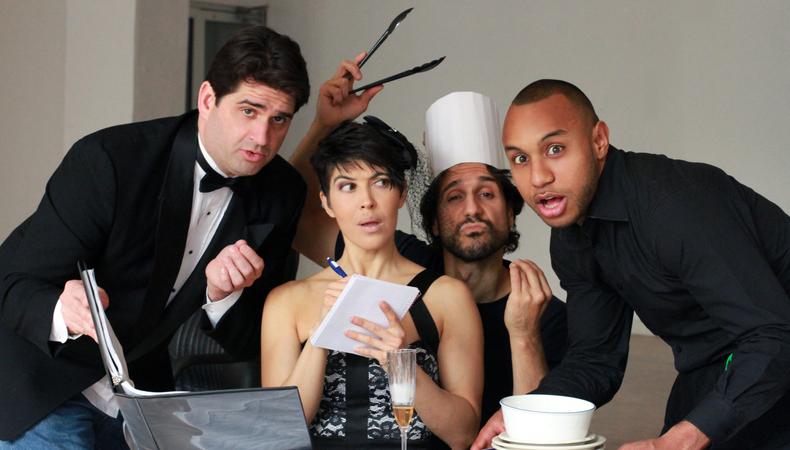 With "Ticket 2 Eternity," Matthew Ethan Davis wants to say something about spirituality, servitude, career happiness, the corrupting pursuit of fame, and living your own life rather than one mapped out by others. And darned if I know what that something is. The show is a dreamscape of scenes about Dan (Laris Macario), who so badly wants to be a waiter that the thought of it drives him into near-orgasm. His spectacularly dysfunctional parents (Adyana de la Torre and Brendan Wahlers), however, want to see him famous.
Every moment seems to stem from Dan's subconscious, but we can't be sure, and more guideposts to keep us in sync with his boisterous imagination would go a long way toward clarifying the lack of narrative. Still, there are good scenes, and the actors work hard: You won't believe the sweat Macario works up, and de la Torre, as several narcissistic women, or maybe the same narcissistic woman trying on different identities, is a hoot.
Presented by Ticket 2 Eternity Productions as part of the New York International Fringe Festival at the Studio atCherry Lane,38 Commerce St., NYC, Aug. 14–25. Remaining performances: Sun., Aug. 19, 6:30 p.m.; Wed., Aug. 22, 5:15 p.m.; Fri., Aug. 24, 2 p.m.; Sat., Aug. 25, 8:15 p.m. (866) 468-7169 or www.fringenyc.org.
Critic's score: C+