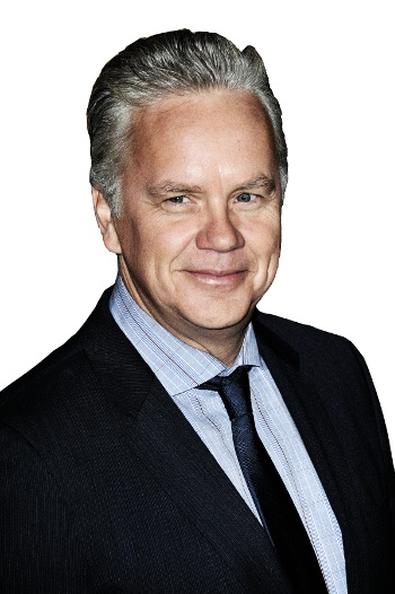 Twenty years after escaping from Shawshank, Tim Robbins once again finds himself working behind bars.
This time he's not doing tax returns for the guards or hiding a warden's ill-gotten gains. The Actors' Gang, the theater company co-founded by the "Shawshank Redemption" actor some 33 years ago, has received its first state grant to expand its work in California's notorious prison system.
Robbins, who also wrote, produced, and directed the prison drama "Dead Man Walking," said the program "allows prisoners to feel a sense of community that diminishes in-prison violence, and enables them to develop emotional and social skills that aid in a positive return to society."
The Actors' Gang has run the program at the California Institution for Men, California Institution for Women, and California Rehabilitation Center since 2006. It now plans to expand to other facilities.
"The reason that the Actors' Gang was started was because Tim and the other actors who created it really believed strongly that the arts had a very, very integral role in society and that actors should be socially responsible," Sabra Williams, director of the company's Prison Project, told Backstage. "He was really excited about" the prospect of expanding the program.
The Actors' Gang, which is based in Culver City, received $112,000 as part of $2.5 million the California Department of Corrections and Rehabilitation doled out to theater groups around the state that conduct workshops and productions with inmates. Money also went to Marin Shakespeare Company and the San Jose Repertory Theatre, among others.
Wylie Aitken, chairman of the California Arts Council, which administers the program for the CDCR, said he's hopeful more funding will be made available so additional theater groups can get involved. During this round of funding, he said, "We looked for the stability of the organization, the creativity of the people they can recruit, and their experience in making the actual presentations."
Aitken pointed to a recent study that found the arts-in-prisons program had previously led to a reduction of violence and drug-taking among inmates.
The Actors' Gang, he said, "have gotten proven results.
"We took a good plan with a good success rate, with a very committed artistic director, Tim Robbins, and said, 'Look, you've done such a great job and you've done it with your own fundraising and your own work, now let's take the same exact plan and give you the funds in order to expand it to additional facilities.' "
Inspired by this post? Check out our audition listings!