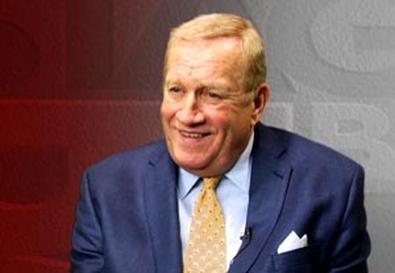 And now the healing can begin. As the so-called moderates claimed a decisive victory Sept. 24 in the Screen Actors Guild elections, one thing became clear: The days of SAG leaders lobbing grenades at the other unions are, at least for the moment, over.
Led by Ken Howard, who took the guild presidency with 47 percent of the vote in a four-way contest, the moderate-party coalition consisting of the Hollywood-based Unite for Strength, the New York–based United Screen Actors Nationwide, and the regional party United Union Performers put the finishing touches on a takeover of SAG's national leadership that began when it captured the majority on the national board from the hard-line MembershipFirst last year. When this year's votes were finally counted, that lead had expanded by four seats and Howard's running mate, Amy Aquino, had been elected secretary-treasurer.
Speaking just hours after he was declared the winner, Howard was asked if his victory would bring a merger with the American Federation of Television and Radio Artists—a years-old idea that is to Hollywood moderates what health-care reform is to liberal Democrats—closer to reality. "It certainly brings us closer to it than if I'd lost," he said. "That's a way to start."
New Friends
The complicated relationship between SAG and AFTRA became the core issue of this year's election. Howard's main opponent, Anne-Marie Johnson, and her fellow MembershipFirst candidates had advocated the "acquisition" of actors from AFTRA, whose ranks include nonacting on-air television and radio talent. That prompted nothing but scorn from AFTRA president Roberta Reardon and a scolding from the AFL-CIO. Howard and Aquino, meanwhile, openly advocated a merger of the two organizations. Such a notion was unthinkable back in March 2008, when AFTRA broke away from joint bargaining with SAG and signed its own prime-time television contract. The result was disastrous for SAG, with the bulk of new pilots going to AFTRA as guild president and MembershipFirst partisan Alan Rosenberg and then–chief negotiator Doug Allen held out for a better deal that never came. Months later, MembershipFirst lost its majority on the national board of directors, leading to Allen's ouster and Rosenberg being muzzled.
But the damage had already been done. Rosenberg spent much of the last two years criticizing the other unions, alienating them from SAG to the point that outgoing Directors Guild of America president Michael Apted bluntly rejected Rosenberg's request for a sit-down in July, telling him in a letter, "You've repeatedly, and in my opinion unfraternally, attacked the negotiations and contracts of the DGA and other unions in the press and other public forums. So, in the circumstances, I'm very surprised that you would consider yourself to be in a position to convene an event that requires trust and fraternity to have any chance of success."
But with Rosenberg gone and Johnson, his chosen successor, defeated, Howard sees an opportunity to rebuild ties. "One of the first things I'm going to do is reach out to the heads of the other guilds and try to start mending fences and building support," he said. "We have about a year to do that, to start getting our ducks in a row."
The reason for the deadline: Work on SAG's next film-and-TV contract begins in earnest in October 2010, and the new leaders want AFTRA at their side when negotiations begin. Though Reardon has stayed quiet on the subject, going only so far as to issue a statement congratulating Howard and the newly elected leaders of four other Hollywood guilds, SAG's new officers appear confident that joint bargaining—the status quo before last year's split—will resume. Aquino believes the election results show that actors are ready for SAG and AFTRA to form a united front.
"I don't know that we're looking at a completed merger by Oct. 1 of next year," Aquino said. "But we can certainly be well on our way to making sure that SAG and AFTRA do not repeat what happened during the last negotiation, that we can bind ourselves inextricably in preparation for the negotiation and begin laying the groundwork for one union."
Howard strikes a similarly upbeat tone. "I've already had contact with Roberta Reardon, and we'll start talking together and certainly trying to align ourselves to negotiate side by side as one if possible," he said. "I think if we can manage that well, this, I hope, can turn sooner or later into a merger with AFTRA."
Old Rivals
Inside SAG, fences may prove more mend-resistant. The moderates will face a MembershipFirst faction that has been knocked back on its heels but not knocked down. Johnson easily won a seat on the national board, putting herself in a position to act as de facto minority leader and a power player in a boardroom known more for blood sport than civility. And though Unite for Strength took the Hollywood board majority, the margin was slim enough that MembershipFirst could take control at meetings.
Speaking the day after her loss, Johnson was insistent that she would be willing to work with Howard but added that there can be no middle ground between her party and the moderates if full merger with AFTRA is their ultimate goal. "Are we going to be the opposition?" she said. "That depends on if actions take place that need to be opposed. We certainly will oppose any attempt at a full-scale, whole-scale merger. We've never made a secret of that, and I think that it's something even Ken Howard is realizing."
Aquino admits that between rebuilding ties with the other unions and forming a productive relationship with MembershipFirst, "the latter may be the more delicate task." It is, however, an important one. The hard-liners' proven ability to recruit respected and well-known actors to their ticket (Martin Sheen, Ed Harris, and Ed Asner won national seats for the party) makes them a threat to retake control of the board in the next election—and potentially scuttle a merger.
Howard believes, though, that some of the disagreement between the two sides has more to do with language than with fundamental differences. While not nearly as optimistic as he was about partnership with AFTRA, Howard sounded cautiously hopeful that SAG's internal conversations could finally be made a lot less entertaining.
"It's the same as national politics," he said. "There's rhetoric for election, and then people have to find a way to work together and give a little here and there."