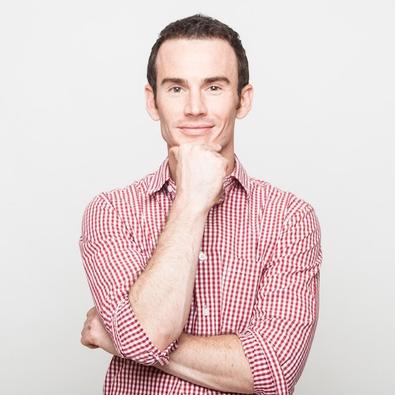 We all know what a rabbit hole social media can be. On most networks, you're supplied with an endless stream of content, digging deeper and deeper into the past as you just keep scrolling. On other networks, you're supplied with only one piece of content at a time. Swipe the wrong way and it disappears forever! The endless surprises make it all addicting.
In addition to the "ick" factor that I discussed last week, many people avoid social media for the purpose of productivity. Today I would like to share four ways to save time using social media!
Facebook Friend Lists
Facebook works hard to provide you with a high quality experience. However, it can't perfect context or control all of its users' content. As such, take control of your own Facebook experience!
On the Web version, scroll down the left column and look for "friends" and then click "more." You should now see a number of places you've worked and other lists that Facebook has created for you. You may see Facebook friend lists for family, close friends, acquaintances, etc. Look for the "+ create list" in the top right corner to create your own list.
Create a list for your career. Perhaps name the list "VIPs" or "Game Changers." Rest assured that this is a private list just for you; members listed do not receive any notifications. Therefore, add all the relevant opportunity makers you know. You can add profiles (people) and pages (businesses), but only the pages that you've "liked" (such as Backstage)!
The reason you want to create Facebook friend lists is two-fold. First, you can see a custom news feed of only the profiles and pages you've listed. Second, you can post to this select group of friends. So if you're a dancer who teaches fitness classes or a singer who has a baking business, it might be worthwhile to segment your posts to appropriated audiences set up through friend lists. Just repeat the process above to create different news feeds/audiences, perhaps adding to or editing the lists Facebook has automatically created for you!
The last step would be to add your new list(s) to your Facebook favorites. Look for the gear setting next to the list and click "add to favorites." Once it's one of your favorites, you can click the gear again and prioritize your VIP career list right underneath the news feed link. Make it a habit to visit this custom news feed and engage with the opportunity makers listed every time you sign on! (See the video below if this doesn't make sense.)
Facebook Notifications
If you want to take it to the next level, help yourself not to miss important posts by subscribing to Facebook pages, profiles, or posts that are important to you. On pages, click the dropdown menu under like and select "get notifications." On profiles, click the dropdown menu under friends and check "get notifications." On posts, look for the dropdown arrow in the upper right corner and "turn on notifications."
Notifications are great when you don't want to miss an update such as posts from CNN or your theater department's page. It can also help you get updates on a friend who's vacationing or (god forbid) in the hospital. I do not suggest using notifications for exes and competitors. You're setting yourself up for a negative experience! Know that you take the same paths to turn off notifications.
All of these tasks are best done on the Web version. Facebook mobile/app doesn't offer every functionality.
Twitter Lists
Twitter allows you to create lists, too. Go to your profile and click "lists." Create a private list if you're doing research and a public list if you're offering this list as a resource.
When you list someone on a public list, they will get a notification. Therefore, instead of naming the list "casting directors" (which can read as stalking), name the list something like "my favorite casting directors." It may be best to create a private list just for you! You can even add people to Twitter lists without following them (as long as they don't protect their tweets).
If you're pressed for time, you can follow existing public lists. I've set up several industry specific lists and would love your feedback on the people and businesses I've highlighted—especially readers outside of NYC!
Twitter Notifications
Like Facebook notifications, Twitter allows you to get notifications! Just click on the gear settings of the appropriate profile and click "turn on notifications."
Remember how curiosity killed the cat? Don't kill your career by wasting too much time on social media or not participating at all. Start to control the amount of time you spend on each social network, and know you don't have to be everywhere! Set yourself up for success by subscribing only to the platforms, people and posts, you really care about. Filter out the noise!
If you want more social tips, check out Creative Social Media on Facebook and Twitter. After that… carry on and make things happen!
The video below shows screenshots of my directions for both Facebook and Twitter.