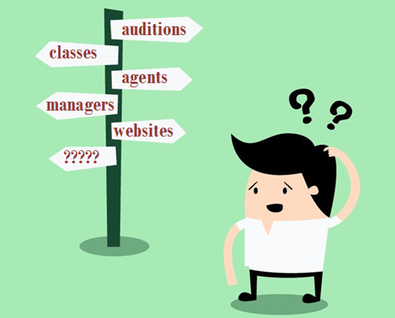 Are you ready for the next step in your acting career?
Backstage University is bringing you a professional talent manager to teach you what you need to know about taking charge of your acting career and keep it moving forward. The upcoming webinar, "How to Take Charge of Your Acting Career," promises to help you get on the right track and start advancing. The webinar will be taught by talent manager and producer Harold Lewter.
Lewter is a partner/talent manager at Cyd LeVin & Associates and is also a producer through his company Blue Monkey Media. He recently produced Broadway Celebrates Pride Week at 54 Below, Rock-N-Roll Debauchery's "Dreams," and "Nightmares" at The Cutting Room. He is also currently producing the play "Quicker than the Rose," and the Web series "Realign'd."
Whether you are a working actor that needs some guidance on the next step, or you are just starting out and don't know where to begin, having the inside scoop from someone who manages and guides acting careers for a living is an invaluable resource! Don't waste time floundering while you figure out the acting business when you can get a jump start from an expert.
Since this is a webinar, anyone can attend remotely from their computer from anywhere in the world. But that's not even the best part—everyone who signs up will be sent a link to the video copy of the event so that they can view it any time they want, even if they can't view the live broadcast.
The live webinar will be held August 12, and more details can be found here!
Want more? Backstage University is arranging for you to "Spend an Evening with Tony Award Winner Lena Hall."