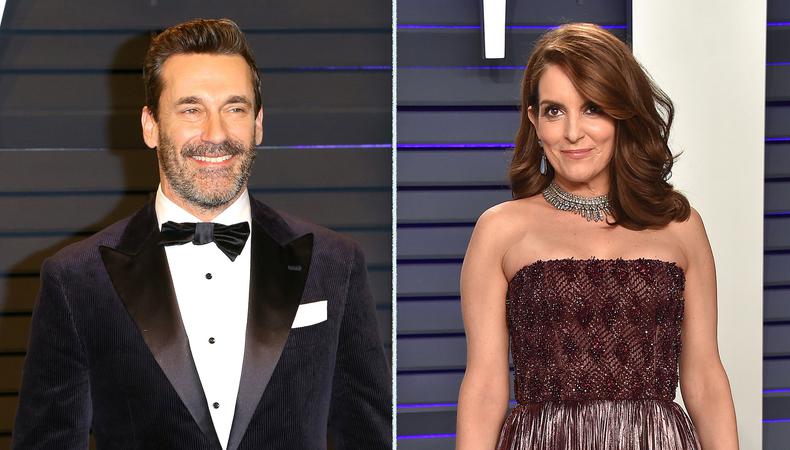 Stay in the loop on industry and casting news with our write-up on who's been slated for recent film and television roles!
Please note that shoot dates are subject to state and county restrictions and may change. Refer to Call Sheet for updates, and keep checking Backstage for the latest news on project development during this time.
"Maggie Moore(s)"
An upcoming feature starring Tina Fey and Jon Hamm takes the name game to a killer new level. "Maggie Moore(s)" is a dark comedy set in a small town where two women with the same name have both been murdered. As the local sheriff investigates, he begins to wonder if the two homicides are linked. Susan Shopmaker Casting has already brought on Fey and Hamm, while additional actors are likely to be announced closer to filming. Hamm's "Mad Men" co-star John Slattery is producing and directing, with a script from Paul Bernbaum ("Hollywoodland"). Production on the project is set to start sometime in October in Albuquerque.
"The Actor"
Ryan Gosling is about to step into his next unforgettable role in "The Actor"—even though his character won't remember it. The film is based on the novel "Memory" by Donald E. Westlake. Set in the 1950s, it finds Gosling's character, Paul Cole, suffering from amnesia and on a mission to recover his lost memories. After being beaten and left for dead in a mysterious Ohio town, he sets out to find his way back home to a life he can't remember but is trying to reclaim. The ensemble is being filled out by Jennifer Venditti Casting. Directed by Duke Johnson ("Anomalisa"), the literary adaptation has its sights set on an early 2022 start date, with filming most likely taking place in early to mid-January. The project currently has no exact filming location; however, production will take place in the United States.
"Armageddon Time"
Focus Features is taking us into the lives of New York's 1980s elite with "Armageddon Time." Set at the esteemed, notorious Kew-Forest School in Queens (the alma mater of former President Donald Trump), the film will follow the life of a student there. Written and directed by James Gray, who attended the prep school, "Armageddon Time" is a semi-autobiographical take on his time there. The project has certainly drawn the attention of A-list actors; Douglas Aibel Casting has brought on Cate Blanchett, Anne Hathaway, Oscar Isaac, Robert De Niro, and Donald Sutherland to star. Filming on the drama is set to start in October in New York.
This story originally appeared in the Sept. 9 issue of Backstage Magazine. Subscribe here.
Looking for remote work? Backstage has got you covered! Click here for auditions you can do from home!