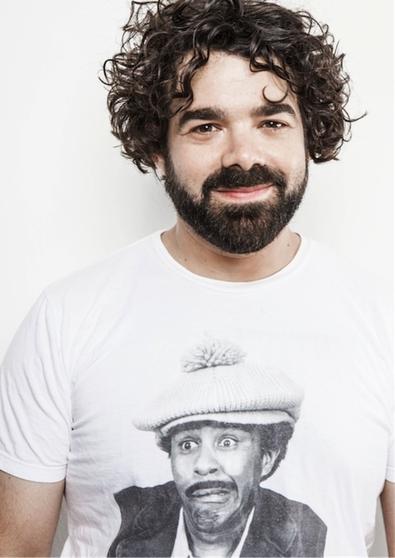 There is a three-step process for fast-learning for adults:
1. Have a direct experience. (Research suggests adults learn better from experience than lecture.)
2. Write about that experience. (Writing allows the brain to codify your understanding of what you did.)
3. Share it with someone else. (In struggling to communicate our knowledge, we develop a more comprehensive understanding of it ourselves. When you teach, you learn.)
Last month I, along with the head of acting at Yale School of Drama, teachers from NYU, Columbia, and Brown, taught at the Shanghai Theater Academy's Winter Institute, China's premier actor training program.
When I teach, rather than critiquing actors after they perform (lecture), I help them learn in the moment by side coaching while they are acting. Over the years I've developed a precise timing and economy of language that helps actors solve acting problems (gain experience) as they face them, rather than getting notes afterwards about what didn't work. With practice, this experiential training allows actors to learn to coach themselves through the difficult moments.
In my workshop, there were nearly 70 Chinese actors who did not speak English. My translator, the director Wencong Chen, was astounding. He very quickly abandoned the usual translation method of taking turns and adapted to the spontaneity required to work in the moment by piggybacking on my coaching as I was speaking.
Because the experience teaches the actors in the moment, my methodology typically requires very little discussion afterwards. Still, in China, I felt the need to ask if there were any questions or comments and as Wencong returned to the usual alternating style of translation, we both listened to the actors pose (sometimes very long) questions in Chinese.
As we took turns translating from English to Chinese and vice versa, I would catch myself nodding politely as I waited for the translation. I am embarrassed to admit that during some of the longer questions, my mind periodically drifted—to the beauty of the city outside, or my loved ones at home, or how sad it is a country puts its artists in prison—while I waited for the English translation. As one actor began to speak and make eye contact with me, I smiled and nodded. Without missing a beat, Wencong joked, "Oh, you understand her?" Habitually, I had indicated I understood her when, in fact, I had not. I was really listening, but I had not received the communication—which is precisely the aspect of listening that is vital to actors, too.
How often have you been in a scene thinking about your next line? Or responded to an actor's line the same way you did while rehearsing it? Or merely heard the words, but missed the subtext?
To practice truly communicating and active listening, play Viola Spolin's improvisation game "Gibberish Interpreter." The game is what it sounds like: An actor speaks in gibberish (a language they spontaneously make up) and another actor translates into English. Really communicate. Make sure the translator really understands. Really take in what the gibberish speaker is communicating, not just saying. Avoid assumptions and, as Spolin puts it, "Follow the follower." That essentially means to heighten the attention you're paying to your scene partner and let your body physically reflect what it sees.
I grew frustrated with my own impatience and then chuckled because I realized I was having a real life "gibberish interpreter moment." I turned to the young Chinese actor asking her question. Instead of listening to hear her, I began listening to understand her. I subtly mirrored her body language and opened myself up to possibility. I was "listening" in a new way, with my whole self. Would you believe I was able to respond to her before the translator interpreted? I was.
Consider the quality of your own listening. Listening for an actor must be more than just hearing. The quality of attention we pay to one another must allow us to respond to what is happening far beyond just the words.
Emmy Award-winning casting director Deborah Barylski once told me, "Listening will put you in the top 20 percent of auditioning actors." As pilot season beckons and you find yourself auditioning and on set more, dig deep into each moment and listen with your whole self. After each audition, take a moment to jot down a reflection on your own experience listening. And share your audition experience with someone else. Because you learn more, when you teach.
Like this advice? Check out more from our Backstage Experts!
The views expressed in this article are solely that of the individual(s) providing them,
and do not necessarily reflect the opinions of Backstage or its staff.